Shandong Qingyuan: Breaking records
Shandong Qingyuan has closed its second benchmark deal in as many years - a $650 million pre-payment facility. The deal is the largest ever structured commodity financing in the Chinese market and the first offshore debt raised by an independent Chinese refiner.
Please login to see the rest
X
Following the success of its inaugural edition last year, this intimate gathering returns with a continued focus on structured commodity finance.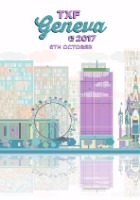 TXF Geneva 2017