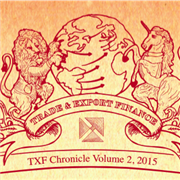 Export finance market declines on project and aviation finance slump
Export finance volumes in the first half of 2015 have tumbled by 28% year-on-year, and by 35% compared to the second half of last year, TXF's H1 Export Finance Report revealed this week. The reduction in large project and aviation finance deals has been cited as a key reason for the market drop-off.
Hello stranger, fancy seeing you here…
Unfortunately you've stumbled across our paid-for content but that's not a problem, join the TXF Essentials community today for unrestricted access to:
Daily news and analysis from our TXF experts
Access to TXF data dashboards and Smart Search
Market reports and bi-annual long reads
And much much more...
}