Did Abengoa's overly complex SCF programmes contribute to its downfall?
Spanish renewable energy company Abengoa's fall from grace to near bankruptcy reveals concerns about the firm's indulgence in overly complex supply chain finance programmes.
Please login to see the rest
X
We are set to return to this global trade hub and bring together a network of buyers, sellers, financiers and facilitators for another year of lively debate!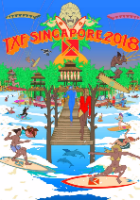 TXF Singapore 2018