Did Abengoa's overly complex SCF programmes contribute to its downfall?
Spanish renewable energy company Abengoa's fall from grace to near bankruptcy reveals concerns about the firm's indulgence in overly complex supply chain finance programmes.
Hello stranger, fancy seeing you here…
Unfortunately you've stumbled across our paid-for content but that's not a problem, join the TXF Essentials community today for unrestricted access to:
Daily news and analysis from our TXF experts
Access to TXF data dashboards and Smart Search
Market reports and bi-annual long reads
And much much more…
X
We are set to return to this global trade hub and bring together a network of buyers, sellers, financiers and facilitators for another year of lively debate!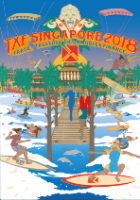 TXF Singapore 2018