Why are banks withdrawing from correspondent banking?
Banks are continuing to withdraw from many of their correspondent banking relationships - a process which threatens global trade, especially in poorer countries. TXF speaks to bankers to see whether anti-money laundering (AML) and know your customer (KYC) regulations are solely to blame for this trend and what can be done to mitigate it.
Please login to see the rest
X
We are set to return to this global trade hub and bring together a network of buyers, sellers, financiers and facilitators for another year of lively debate!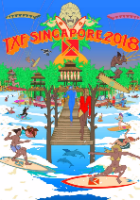 TXF Singapore 2018