Industry superheroes rewarded at TXF Amsterdam and Rome
The industry had its say about the best institutions and players in commodity and export & agency finance for our annual Best in Class awards. The winners in each category were chosen by TXF subscribers. Full results are below.
Hello stranger, fancy seeing you here…
Unfortunately you've stumbled across our paid-for content but that's not a problem, join the TXF Essentials community today for unrestricted access to:
Daily news and analysis from our TXF experts
Access to TXF data dashboards and Smart Search
Market reports and bi-annual long reads
And much much more…
X
We are set to return to this global trade hub and bring together a network of buyers, sellers, financiers and facilitators for another year of lively debate!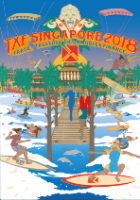 TXF Singapore 2018