Year of risk takes its toll on export finance, survey reveals
At the beginning of 2016, the TXF-ICC Global Survey on Export Finance was carried out among more than 100 export financiers, ECAs, exporters and borrowers. TXF digest the data and analyse how challenges posed in 2015 have affected the export finance community.
Hello stranger, fancy seeing you here…
Unfortunately you've stumbled across our paid-for content but that's not a problem, join the TXF Essentials community today for unrestricted access to:
Daily news and analysis from our TXF experts
Access to TXF data dashboards and Smart Search
Market reports and bi-annual long reads
And much much more…
X
Join us in the city that never sleeps for the second edition of this unique conference, focusing on the exciting changes occurring across the trade, supply chain, and treasury sectors.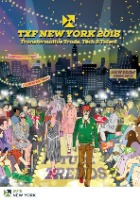 TXF New York 2018