Banks caught in "vicious circle" – BB Energy CFO
In a wide-ranging interview, Riccardo Greco, chief financial officer of commodity trader BB Energy, talks to TXF's Ollie Gordon about commodity prices, target markets, the traders' varying business models, market consolidation, and the present availability of commodity finance.
Please login to see the rest
X
The private insurance market plays an integral part in the trade and export finance market and is increasingly being seen as a viable alternative to the public ECA market. TXF would like to acknowledge the growing importance of the private insurance market by providing this conference as a platform for the industry to convene, discuss and grow.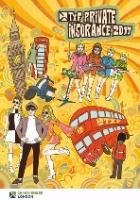 TXF Private Insurance 2017