The view from North America: TXF talks to HSBC's Inwha Huh
Inwha Huh is EVP and Head of Global Trade and Receivables Finance, North America at HSBC. At the bank's New York headquarters, Huh caught up with TXF's co-founder Dominik Kloiber to discuss innovative supply chain solutions, the health of the North American market, and the challenges and opportunities created by a new regulatory climate.
Hello stranger, fancy seeing you here…
Unfortunately you've stumbled across our paid-for content but that's not a problem, join the TXF Essentials community today for unrestricted access to:
Daily news and analysis from our TXF experts
Access to TXF data dashboards and Smart Search
Market reports and bi-annual long reads
And much much more…
X
TXF returns for its fourth Iberian iteration: TXF Spain. Join us for more interactive discussions with Spain's leading exporters, financial institutions, ECAs, DFIs, insurers and advisers.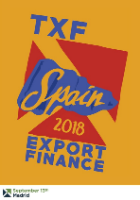 TXF Spain 2018