The view from Australia: TXF talks to Westpac's Gerry Gannon
Gerry Gannon is the global head of trade finance at Westpac, the bank that he has been with for over three decades. TXF's associate director, Hesham Zakai, spoke with Gerry to get his views on today's market, from the levels of liquidity to promising new trade routes.
Hello stranger, fancy seeing you here…
Unfortunately you've stumbled across our paid-for content but that's not a problem, join the TXF Essentials community today for unrestricted access to:
Daily news and analysis from our TXF experts
Access to TXF data dashboards and Smart Search
Market reports and bi-annual long reads
And much much more…
X
An unmissable opportunity to examine how we can innovate within export finance and ensure that it remains a core business for financiers, insurers, exporters and borrowers alike.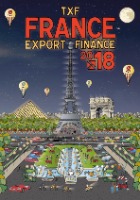 TXF France 2018