Orbian: An introduction to distributed ledger technology
Over recent years, the drumbeat of market and media interest in blockchain applications has increased, with ever more reports of the disruptive promises of the new distributed ledger technologies (DLTs). In this, the first of a series of planned articles, Orbian's Tom Dunn will set out an introduction to the history and key concepts of DLT as related to supply chain finance.
Hello stranger, fancy seeing you here…
Unfortunately you've stumbled across our paid-for content but that's not a problem, join the TXF Essentials community today for unrestricted access to:
Daily news and analysis from our TXF experts
Access to TXF data dashboards and Smart Search
Market reports and bi-annual long reads
And much much more…
X
TXF returns for its fourth Iberian iteration: TXF Spain. Join us for more interactive discussions with Spain's leading exporters, financial institutions, ECAs, DFIs, insurers and advisers.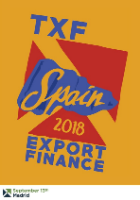 TXF Spain 2018