Latin America: SCF's missing link
With fierce competition at home forcing European and US supply chain finance (SCF) providers to hunt fresh revenue opportunities, Latin America could be the next big opportunity, believes Oliver Belin, consultant and director of supply chain finance at Sovos.
3 min
( WORDS)
Multinationals are rushing to set up SCF programmes in Latin America that mirror their existing ones in developed markets. While local corporates like Nemak, Petrobras, Xignux, BRF and Pemex already use supply chain finance, only a handful of foreign and local banks – including BBVA, Santander, Banorte, Citibank and NAFIN – offer SCF in Latin America.
Furthermore, although e-invoicing requirements in the region have opened the gates for innovation–some fintech companies such as Sovos, Trade Rocket and Aztec Exchange are taking advantage of the decreased approval and processing times available as well as the reduced transaction costs related to offering financing to local suppliers – apart from Prime Revenue, which lends its platform to eFactor Network in Mexico, none of the big non-bank SCF providers are present yet.
For any SCF provider eyeing Latin America though, the region's complex regulatory regimes along with other barriers such as language and capital controls mean country knowledge and strategic partnerships will be key, Belin stresses.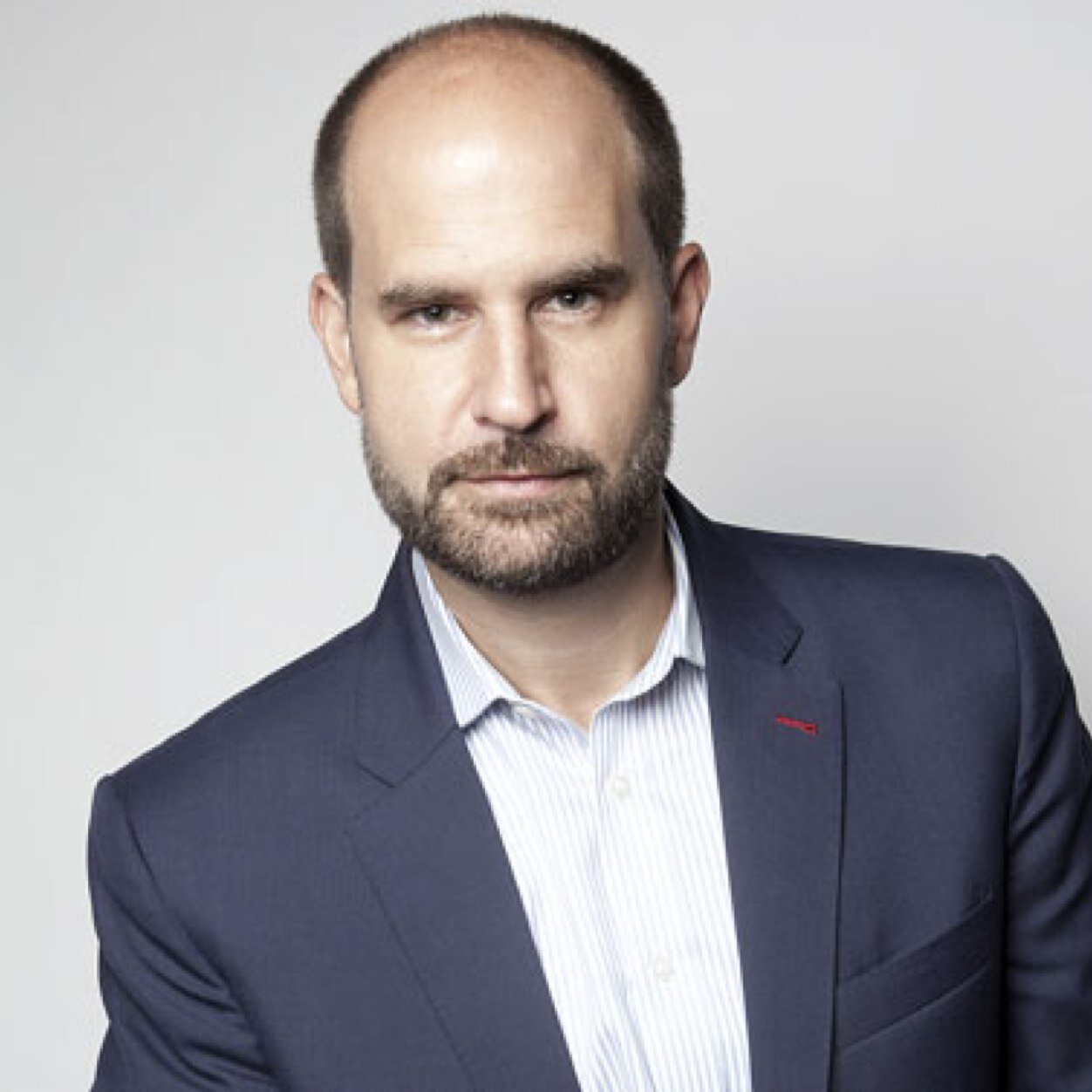 Photo: Sovos' Oliver Belin
Foundation already in place
With interest rates running as high as 12% in Brazil and over 6% in Mexico – compared with below 1% in the US and zero in Europe – receiving payment early has an obvious attraction for suppliers in Latin America, where the World Bank's International Finance Corp (IFC) recently estimated SMEs face a $210 billion to $250 billion financing gap.
Although supply chain finance's antecedents factoring and confirming took off in Latin America in the late 1980s and 1990s, it was only a few years ago that SCF began to be used there, most notably in Mexico. And while early SCF initiatives in the region were greeted with enthusiasm, adoption was much slower than expected when commercial banks started talking to customers about it in the early 2000s.
This has now changed as government regulations aimed at improving sales tax collection have resulted in the largest adoption rate for e-invoicing in the world. A recent report estimated that in Mexico and Brazil alone, e-invoicing is used by almost 2.5 million companies, Belin notes.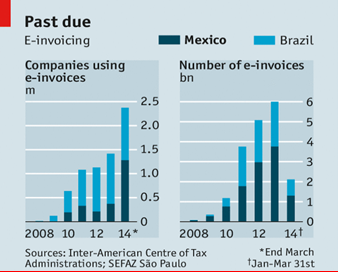 Having a system in place where e-invoices are already approved and processed very quickly creates a solid foundation on which to implement SCF solutions, he says.
In most Latin American countries, vendors must register each invoice with the government. In Mexico, for example, this applies to all firms with sales exceeding 250,000 pesos. Only when the government has validated an invoice - a process that takes seconds - can the supplier send the invoice to their client for payment.
Some countries even require the buyer to validate invoices with the government, thus closing the loop before they transfer payment to their suppliers. This ensures there is no discrepancy between the two amounts.
For governments in the region, e-invoicing has massively improved transparency and triggered a surge in tax revenues. Brazilian tax authority SEFAZ, for example, increased its revenue stream by approximately $58 billion in 2012 due to penalties and the collection of back taxes, Belin notes. Other countries have taken note of this success, with Colombia, Costa Rica and Spain now in the process of implementing similar solutions.
Red tape and local knowledge
The varied regulatory landscape and the language requirements in Latin America mean any SCF provider seeking a presence will need strong local knowledge and country-specific platforms to make it work, Belin argues. Brazil, for example, has unique requirements related to how interest rates are calculated, he notes.
At Sovos, Belin is now working on setting up SCF programmes in Latin America, leveraging the group's expertise in tax and compliance as well as its key position in the region through the acquisition last year of pan-regional electronic invoicing provider Invoiceware, which already works with hundreds of multinationals such as Philips, Sun Chemical, and Brown-Forman.
Partnering with SCF providers is one option on the table, he says. Identifying funders however remains a key challenge.
In Mexico, a number of banks such as Banamex, BBVA and IFC as well as independent financial services providers such as Greensill Capital and eFactor Diez are active. In Brazil however, high funding costs and the fact that local banks are smaller and have less expertise in supply chain finance make it more difficult. Any SCF provider seeking an entrance to the country would therefore need to seek funding from global commercial banks, Belin argues.
The expansion of Latin America's economic base along with a growing line-up of trading partners have created an increasing need for working capital – and with that the potential for Latin America to become supply chain finance's next frontier, Belin concludes. Only SCF providers that are able to navigate each individual market however will be able to help corporates and their suppliers fully benefit from this, he argues.
}