Time to pay up: the importance of claims payments data
In a recent report to mark 20 years of Zurich's Credit and Political Risk programme, the insurer revealed that some $934 million in claims have been paid to business customers. Oliver O'Connell spoke with David Anderson, managing director at Zurich Credit & Political Risk, about trends in claims payments and why publishing claims payment data is so important to the market.
Hello stranger, fancy seeing you here…
Unfortunately you've stumbled across our paid-for content but that's not a problem, join the TXF Essentials community today for unrestricted access to:
Daily news and analysis from our TXF experts
Access to TXF data dashboards and Smart Search
Market reports and bi-annual long reads
And much much more…
X
The conference will bring together project investors and developers to discuss the financing for low carbon energy and infrastructure projects across Asia, including power, renewables, infrastrcuture and transportation projects.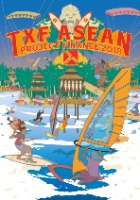 TXF ASEAN - Project Finance 2018