Electrogas Malta: An integrated approach
Electrogas Malta closed a tightly priced refinancing for its 215MW LNG-to-power scheme last month. The 17-year deal is the first ever integrated LNG-to-power project financing in the world, according to its participants.
Hello stranger, fancy seeing you here…
Unfortunately you've stumbled across our paid-for content but that's not a problem, join the TXF Essentials community today for unrestricted access to:
Daily news and analysis from our TXF experts
Access to TXF data dashboards and Smart Search
Market reports and bi-annual long reads
And much much more…
X
The conference will bring together project investors and developers to discuss the financing for low carbon energy and infrastructure projects across Asia, including power, renewables, infrastrcuture and transportation projects.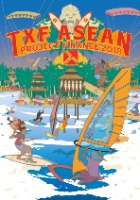 TXF ASEAN - Project Finance 2018