Solar revenue puts: De-risking to depress DSCRs
Coronal Energy's hedge on a 30MW PV portfolio was not a textbook use of kWh Analytics' new solar revenue put. But it might be having the desired effect on banks' term sheets.
Hello stranger, fancy seeing you here…
Unfortunately you've stumbled across our paid-for content but that's not a problem, join the TXF Essentials community today for unrestricted access to:
Daily news and analysis from our TXF experts
Access to TXF data dashboards and Smart Search
Market reports and bi-annual long reads
And much much more…
X
The conference will bring together project investors and developers to discuss the financing for low carbon energy and infrastructure projects across Asia, including power, renewables, infrastrcuture and transportation projects.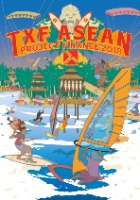 TXF ASEAN - Project Finance 2018