Zero-subsidy offshore wind: Too little too soon?
The cost of generating offshore wind power in Europe is finally being driven by the economics of the industry rather than the government subsides that founded it. But has zero-subsidy offshore wind come a little too early for both the technology and lenders?
Hello stranger, fancy seeing you here…
Unfortunately you've stumbled across our paid-for content but that's not a problem, join the TXF Essentials community today for unrestricted access to:
Daily news and analysis from our TXF experts
Access to TXF data dashboards and Smart Search
Market reports and bi-annual long reads
And much much more…
X
TXF is back in DC! We'll be examining how multilaterals are evolving to fulfil an expanded remit, while maintaining a focus on emerging and frontier market development and infrastructure. Join corporates and leading practitioners in agency finance to debate industry challenges.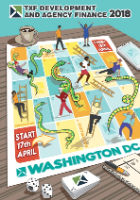 TXF Development and Agency Finance