Get a grip: World Bank considering coal-fired project funding
The Kosovo E Re coal-fired power project is a potential candidate for World Bank funding. If it goes ahead it may set the precedent for a more practical approach to coal-fired power – one that minimises environmental impact whilst recognising that sometimes coal is the only economically viable option for an emerging market economy.
Hello stranger, fancy seeing you here…
Unfortunately you've stumbled across our paid-for content but that's not a problem, join the TXF Essentials community today for unrestricted access to:
Daily news and analysis from our TXF experts
Access to TXF data dashboards and Smart Search
Market reports and bi-annual long reads
And much much more…
X
TXF returns for its fourth Iberian iteration: TXF Spain. Join us for more interactive discussions with Spain's leading exporters, financial institutions, ECAs, DFIs, insurers and advisers.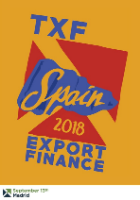 TXF Spain 2018