Shop talk: Familiar faces in unfamiliar territory
EKN is no stranger to following its exporters into unfamiliar territory, as a recent deal in the DRC demonstrates. It is also focusing on SMEs and looking to completely digitise its business. But at its core EKN remains a people's business built on strong relationships. Marie Aglert, director of business area for large corporates and Peter Tuving, chief credit officer and head of risk advisory & CSR, reflect on EKN's evolution.
TXF: How would you compare the way EKN is operating today with its operations five or 10 years ago?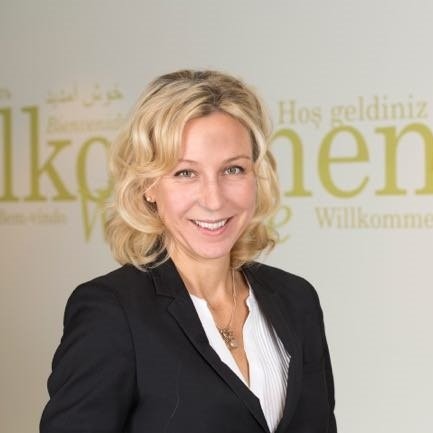 Marie Aglert (MA) – Five or 10 years ago many of our customers used EKN on a case by case basis and today they use us strategically. We now work more closely with our customers and we understand their needs better.
TXF: Last year EKN covered a record over 2000 transactions to 133 countries. In a global market where we have recently seen a slow down in global trade growth, what do you put this great success down to?
MA: Last year was an unusual year with a record number of transactions guaranteed. The Swedish export industry had a very good year, and more exporting companies offered their customers credit and insured the risk with EKN. We also saw trading houses using EKN in a growing number of transactions, especially to South America and Africa. Trading houses play an important role in Swedish exports, for example in pulp & paper. EKN also guaranteed a larger number of confirmed letters of credit. Swedish exports are increasing in markets where it is common to use the L/C instrument, and when confirming banks reach their limits they come to EKN for risk sharing. Banks can therefore offer more business to their customers.
TXF: Do you think this may also be due to increasing familiarity with the EKN product?
MA: Yes, I think so, but also because ten years ago most of our business was with large corporates and large deals, such as Ericsson and ABB, we have now demonstrated that we are also able to support SMEs as well as small tickets for large corporates. Both are also extremely important to EKN.
TXF: Regarding transactions, last year what was the average amount that you covered?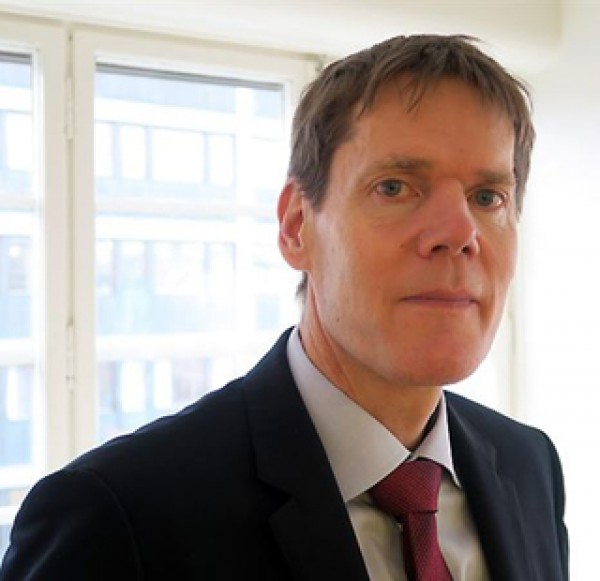 Peter Tuving (PT): The guarantee volume was almost 40 billion Swedish Kronor. The median size of a transaction was only 2.2 million Swedish Kronor, which is around $250,000. The average is not really meaningful, as there are a couple of big transactions that distort the average.
MA: It´s a good average, but it´s challenging. While we must focus on the rare but very complicated large transactions we also need to be able to process many small transactions. For these, especially for SMEs, you need to work much faster.
TXF: Telecoms, transportation and mining equipment are big sectors for EKN. Can you outline which other industrial sectors you have found seeking your support?
MA: Another big sector is power, with for example ABB and Siemens Industrial Turbo Machinery, and some SMEs as well. The construction sector is also substantial and dominated by Volvo Construction Equipment. Also, occasionally a Swedish company wins a large defence transaction, and defence therefore makes up a large part of our portfolio. For instance, in 2015 we covered Saab's sale of JAS Gripen to Brazil, and before that to South Africa. Over the last few years we have seen an inflow of small tickets from the trading houses, often specialising in pulp and paper, and they are becoming an important customer base for EKN.
TXF: How has 2018 business been shaping up so far?
PT: The starting point of the year has been good, despite a slight reduction in the amount of offers. Both the volume and number of guarantees are increasing and we have recently issued a guarantee for a very large transaction. The trend is continuing in the right direction and we do not foresee any changes so far this year. We often get busier at the end of the year.
TXF: What percentage of your exposure would you say is corporate borrowers in OECD markets? And is this increasing?
PT: It is very important to remember that our OECD figure is centred on a few very large transactions. If you cover a huge telecom deal in the US the OECD percentage goes sky rocketing. But we have indeed seen larger volumes in OECD markets the last couple of years.
TXF: What are the main reasons for this increased demand for cover in OECD countries?
MA: Our biggest sector when it comes to OECD countries is telecom and over the years we have seen highly rated telecom operators increase their demand for EKN cover simply to diversify their financing. This reflects the wider pattern we are seeing, that companies, especially in the OECD markets, want to diversify their financial resources. They try ECA financing and find it very convenient and easy to work with. Additionally, as EKN has been in business for a long time they know we are not leaving the market. They trust us; we are here both in ups and downs.
So, from our experience over the last years, once we have financed a strong, often investment grade rated, company, they return. Verizon is a good example. We guaranteed the first transaction of $1 billion in 2016, with Deutsche Bank. The year after we did the second one for $2 billion with the same bank. It ran smoothly, and the cooperation was very good. They were happy customers. The other two OECD transactions that we did last year were the same type of repeat customers; Telecom Italia and National Grid in the UK. While we are proud of the 2017 Verizon deal, which was awarded TXF Deal of the Year, we´re actually even more proud of the first Verizon deal we did in 2016. We were the first ECA to finance an investment rated telecom company in the US.
TXF: Do you think that because of the previous deals people within the two companies develop a personal rapport which facilitates repeat business?
MA: Yes, this is a people's business. As we have more or less the same people working at EKN they get to know us. Also, we shouldn´t forget the lenders - the banks and SEK - the Swedish Export Credit Corporation. SEK funds many of the transactions we guarantee. I think the combination of EKN and SEK, with our employees collaborating creates a good relationship with other companies.
TXF: Does working with OECD markets make arranging and structuring transactions easier because of the financials track?
MA: Not necessarily easier, certainly different. These are more experienced customers and therefore more demanding. And we must of course benchmark against market pricing within the OECD, which adds an additional challenge.
TXF: EKN is following its major exporters into these and other markets, what are the risk consideration factors that you assess?
PT: EKN only has offices in Sweden but we travel frequently together with our customers to their markets to better understand specific credit and industry risks. CSR risks as well of course.
TXF: When you work with repeat business, do you have to go through all the KYC processes?
PT: While you do have a better knowledge of the market, the background of the client, the management structure and know where and how to look for certain things, you still need to check this every time.
TXF: The dual capacity of EKN cover and SEK funding gives a distinct advantage to the Swedish exporters. Do you actively market this? Or is this done by exporters and commercial banks? Do you think this capability is one of the reasons why more OECD borrowers are using the ECA option?
MA: We often hear that the combination of EKN and SEK is the best export financing offer available. We have deepened our cooperation and offer a joint solution, a letter of interest offering financing, and we often travel together to visit potential buyers.
TXF: We´ve spoken about the OECD which allows us to examine how the balance is changing. But of course, EKN is highly active in many emerging markets. Many of which are becoming much more sophisticated borrowers. When you are dealing with emerging markets is it mainly state-owned entities as borrowers that you´re dealing with? And does a government guarantee matter?
MA: We don´t seek state guarantee unless needed. We see both transactions with private buyers and public buyers in emerging markets. Private buyers still dominate emerging markets and one good example of that was Yamal in Russia last year for Siemens Industrial Services.
TXF: You´ve recently covered a deal in Angola. Last year you completed deals in numerous emerging markets, including Afghanistan, Armenia, Democratic Republic of Congo, Ethiopia, Sudan, Tunisia and Zimbabwe. You are going into interesting territory in support of your exporters. How important is it that Swedish corporates know that you are behind them in these frontier markets?
MA: While we have been discussing OECD markets a lot, I think it is in these frontier markets where an ECA can actually make a real difference; here our support actually can be the decisive factor for the company doing the deal. EKN is often one of the first ECAs going into difficult markets. And we do that together with our exporters, starting with small transactions. We have a special scheme for countries where we, in principal, are off-cover. If you look at our website you may see that Cuba and Sudan are off cover, yet EKN can cover some transactions for exporters with experience of the particular market. Even in the most difficult markets, you can find good business opportunities and acceptable risks.
TXF: Can you run us through what you recently did in the Democratic Republic of Congo for example?
MA: We have supported a few Swedish trading houses operating in the DRC and have recently guaranteed Epiroc's transactions in the mining sector there.
PT: One of the challenges when it comes to doing business in these markets for EKN, as well as for the banks, is KYC and CSR. We need to feel confident that we have done the correct risk analysis.
TXF: How important is it for the commercial banks to have your backing on these emerging market deals? Would these deals have happened if you were not able to provide cover or support?
MA: Most of the transactions that we do in emerging markets are supplier credits; often the banks are not involved and in this case it´s even more important for the exporters to have EKN's support. We also see banks withdrawing from difficult markets and then the need for ECA cover increases.
TXF: What level of claims have you had with deals in emerging markets during 2017? Have you pulled out of providing cover in any market in the past 16 months?
PT: We have not pulled out but see increased delays particularly in Saudi Arabia and Qatar. These transactions are dependent on government financing, and recovery work has proved to be very difficult. Apart from the Middle East we have also had problems in two bus projects in Latin America and we suffered a loss when the Spanish company Abengoa cancelled payments.
TXF: Have your exporters approached you for support for deals in Russia with non-sanctioned entities there?
PT: Yes, we continue to do a lot of transactions in Russia. Most of the business is supplier credits, both short and medium terms. We also do a lot business in the Russian transport sector such as truck sales and mining projects.
TXF: For a relatively small country, Sweden punches well above its weight on the export front. How much have you changed your modus operandi providing ECA support?
MA: EKN is more than happy to support foreign companies if they source from Sweden. This is happening more and more, particularly when it comes to EPC contractors. For instance, we covered a big project in Ethiopia where the contractor, a Turkish company, sourced from Bombardier in Sweden. We think this is something we will see more of in the future: foreign EPC contractors sourcing from Sweden. And we cover the financing of the contractor's payments. This is a message that I have to all international banks: we can guarantee foreign companies as long as there is adequate sourcing from Sweden.
TXF: Just to wrap up, the future looks bright for ECA business and for EKN. Are there any other trends that you see developing? I said earlier that something that´s been raised has been the complexity of the deals. So, could you discuss that and how EKN are providing the resources to cover that extra complexity?
PT: When EKN started its business in 1933 the risks were nearly always sovereign. We did a lot in telecom, power, and transport. With deregulation and privatisation the risk analysis focus changed. We also put a lot more effort into the CSR area today than we did five years ago. That trend is set to continue. At the same time, we see that financing is becoming more and more important for exporting companies, especially for SMEs. We therefore just launched, in cooperation with the European Investment Fund, an improved working capital credit guarantee covering up to 70% of the risk in lending to innovative SMEs.
MA: We also see an increasing number of small ticket transactions. Also large corporates have small transactions, we are working very hard to make our procedures faster and more efficient so we want to completely digitalise our business. Our vision is that you will apply for a guarantee online only, and that goes for both the banks and for the exporters.