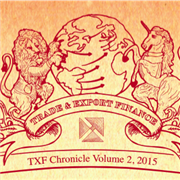 SACE tops ECA table, as big-hitters see slowdown
In a development that might raise a few eyebrows in the export finance world, Italian export credit agency (ECA) SACE has topped the ECA export finance table in the first half of the year – according to TXF's H1 Export Finance Report.
Trying to get FIT for Trade, Treasury and Risk?
Before you begin getting active in the FIT Zone you must become a member. Simply click on the button below to get started.
Annual membership to the FIT Zone costs as little as £0.41 a day. Get unrestricted access to FIT news, podcasts, webinars and expert interviews