Mind the gap: WTO warns of trade finance deficit
Demand for trade finance exceeds supply by around $1.4 trillion, a new report by the World Trade Organisation warns. The knock-on effects of this gap on global trade and development are huge, and a joint effort by commercial and development banks is needed in order to build capacity and increase the availability of finance. Experts on the issue give TXF their perspective on how best to remedy the problem.
Please login to see the rest
X
We are set to return to this global trade hub and bring together a network of buyers, sellers, financiers and facilitators for another year of lively debate!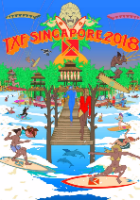 TXF Singapore 2018