Kexim and KDB undercapitalised as Korean shipyards head for the rocks
Facing a liquidity drought, the state-owned lenders to Korea's embattled shipyards are in need of recapitalisation if they are to support restructuring in the industry. But bailout plans have worried the IMF and may put Korea on the wrong side of WTO state aid rules.
Hello stranger, fancy seeing you here…
Unfortunately you've stumbled across our paid-for content but that's not a problem, join the TXF Essentials community today for unrestricted access to:
Daily news and analysis from our TXF experts
Access to TXF data dashboards and Smart Search
Market reports and bi-annual long reads
And much much more…
X
TXF returns for its fourth Iberian iteration: TXF Spain. Join us for more interactive discussions with Spain's leading exporters, financial institutions, ECAs, DFIs, insurers and advisers.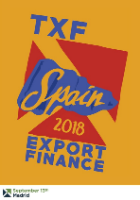 TXF Spain 2018