Sanjeev Gupta – UK steel's knight in shining armour?
Ollie Gordon talks to Sanjeev Gupta, the founder and executive chairman of Liberty House Group, about the commodity firm's much-publicised takeover bid for Tata's UK steel assets, how he intends to turn around those loss-making businesses, and Liberty's end-to-end business model and funding strategy.
Please login to see the rest
X
The private insurance market plays an integral part in the trade and export finance market and is increasingly being seen as a viable alternative to the public ECA market. TXF would like to acknowledge the growing importance of the private insurance market by providing this conference as a platform for the industry to convene, discuss and grow.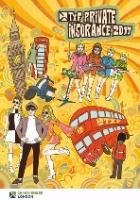 TXF Private Insurance 2017