Banks' regulatory burden "never been heavier" - Deutsche's John MacNamara
On the sidelines of our Natural Resources and Commodities Finance conference in Amsterdam, we caught up with Deutsche Bank's global head of structured commodity trade finance, John MacNamara, who shared his thoughts on the impossibility of predicting commodity prices, the effect of new regulatory burdens on banks, and the commodities outlook for the Russian region.
Please login to see the rest
X
The private insurance market plays an integral part in the trade and export finance market and is increasingly being seen as a viable alternative to the public ECA market. TXF would like to acknowledge the growing importance of the private insurance market by providing this conference as a platform for the industry to convene, discuss and grow.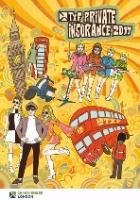 TXF Private Insurance 2017