TXF Data Update: Commodity financing down 30% as banks tighten lending procedures
TXF's commodity finance report for H1 shows that overall commodity financing is down 30% on the same period last year while structured commodity financing has increased in 2016. Regulation, commodity prices and banking requirements have led to a difficult market on both sides of the financing world.
Please login to see the rest
X
The private insurance market plays an integral part in the trade and export finance market and is increasingly being seen as a viable alternative to the public ECA market. TXF would like to acknowledge the growing importance of the private insurance market by providing this conference as a platform for the industry to convene, discuss and grow.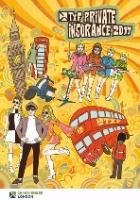 TXF Private Insurance 2017