TXF Data Update: Commodity financing down 30% as banks tighten lending procedures
TXF's commodity finance report for H1 shows that overall commodity financing is down 30% on the same period last year while structured commodity financing has increased in 2016. Regulation, commodity prices and banking requirements have led to a difficult market on both sides of the financing world.
Hello stranger, fancy seeing you here…
Unfortunately you've stumbled across our paid-for content but that's not a problem, join the TXF Essentials community today for unrestricted access to:
Daily news and analysis from our TXF experts
Access to TXF data dashboards and Smart Search
Market reports and bi-annual long reads
And much much more…
X
We are set to return to this global trade hub and bring together a network of buyers, sellers, financiers and facilitators for another year of lively debate!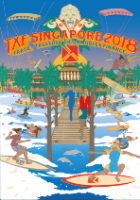 TXF Singapore 2018