CGI's Trade Innovation Lab: bringing blockchain to trade finance
Blockchain technology's potential to transform trade finance is the focus of a new Trade Innovation Lab launched by IT and business process services leader CGI. Kitt Carswell, CGI's vice president, senior offering manager, talks to Helen Castell about why it's needed, what CGI is already doing in the distributed ledger or shared database space and some of the challenges this new technology looks set to unleash.
Please login to see the rest
X
We are set to return to this global trade hub and bring together a network of buyers, sellers, financiers and facilitators for another year of lively debate!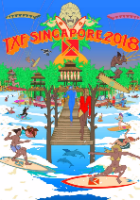 TXF Singapore 2018