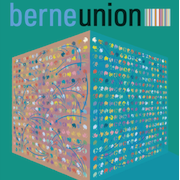 The Berne Union: Who's Who 2016
The Berne Union: Who's Who 2016
3 min
( WORDS)
Berne Union Elected Officials
President, Topi Vesteri
FINNVERA Finland | Deputy CEO, Group
Chief Credit Officer
Topi Vesteri joined Finnvera in 1998 as executive vice president responsible for running Finland's officially supported export credit and guarantee system. Having managed Finland's state backed ECA business for almost 17 years, Topi assumed the position of deputy CEO and group chief credit officer responsible for credit and analysis functions of both export credit agency (ECA) as well as domestic SME financing business of Finnvera, in October 2015.
Topi is chairman of the board of Finnish Export Credit Ltd, the subsidiary of Finnvera responsible for providing funded export credit solutions and chairs also the boards of Finnvera's venture capital subsidiaries Veraventure Ltd, Seed Fund Vera Ltd and ERDF Start Fund Ltd. Topi also served as board member of Finnish Fund for Industrial Cooperation Ltd (Finnfund), Finland's official development finance agency and as a board member of Finnish Credit Insurance Ltd.
Before joining Finnvera, Topi had a 17-year banking career in Postipankki, one of Finland's leading commercial banks. During this period he held various managerial positions in Helsinki, Tokyo and London covering debt capital markets, corporate banking, leasing, international network and lending as well as general management of the bank's overseas and domestic subsidiaries and business units. Within the Berne Union, Topi was appointed president in 2015, was chairman of the Medium and Long Term (MLT) Committee in 2009 – 2011 as well as Vice President of the Union in 2003 – 2004. Topi holds a Master's Degree in Law (LL.M.) from the University of Helsinki.
Vice President, Michal Ron
SACE Italy | Managing Director, Head of International Relations and Network
With extensive experience in the world of structured finance and export credit, Michal Ron is currently managing director, head of international business in SACE, overseeing the group's international relations, overseas network and political credit recovery. Her responsibilities include all activities related to the Paris Club and other political recoveries, with a track history of €10 billion in sovereign recoveries over the past years and the achievement of successful results in postsanctions contexts such as Argentina, Cuba and Iran, paving the way for these countries to regain access to international markets.
Over the past seven years, Michal has steered the expansion of SACE's overseas network, supervising international underwriting generated by the 10 offices abroad (Bucharest, Dubai, Istanbul, Hong Kong, Johannesburg, Mexico City, Moscow,
Mumbai, Nairobi, Sao Paulo). She also manages SACE's role within the OECD and EU, Reinsurance Agreements and the overall relationship with other export credit agencies.
In 2014 she has been elected to the role of vice president of the Berne Union, and reconfirmed in the same position in October 2015. In her capacity as Berne Union Vice President she has led numerous initiatives, including the Outreach Working Group between the Berne Union and the World Bank.
Prior to working at SACE, she spent 10 years at MCC SpA (head of oil, gas and petrochemicals, structured finance) and sevem years with HSBC (London, Madrid, Milan).
With a Business Studies, Risk Management and Finance BSc Honours degree from City University Business School (London), Michal has worked in investment banking in several European countries and has been invited to speak in numerous business conferences worldwide. She is based in Rome, Italy (SACE's headquarters).
Short Term Committee
ST Committee Chair, Verena Utzinger
SERV Switzerland | Senior Relationship
Manager
Verena Utzinger has been working for Swiss Export Risk Insurance 'SERV' since Spring 2000. Initially she joined the underwriting department, with responsibility for key accounts, financial and various other institutions in French-speaking Switzerland, as well as Ticino and a part of Germanspeaking Switzerland.
Verena is now responsible for relationships with financial institutions, new customers and bilateral chambers of commerce, as well as coordinating collaboration with the private insurance market within the framework of reinsurance agreements.
Verena is a member of the board of SABC Swiss African Business Council in Switzerland.
As the head of the Swiss delegation at the Berne Union, she represents SERV at various Berne Union meetings and also appears regularly as a speaker at other external events.
ST Committee Vice Chair, Chunyi Xiao
SINOSURE China | Deputy General Manager of Export Trade Credit Underwriting Department
Ms. Xiao Chunyi, deputy GM of ST Export Trade Credit Underwring Dept, in charge of large credit approval. She has been working in Sinosure since its establishment in 2001.
Medium / Long Term Committee
MLT Committee Chair, Beatriz Reguero
CESCE Spain | Chief Operating Officer
Beatriz Reguero joined CESCE, the Spanish Export Credit Agency (ECA) in 1999 as deputy director of the country risk and international relations department. In 2012, she became the COO (chief operating officer) of the State Account Business at CESCE. Between 1992 and 1999 she held different positions in the Spanish Public Administration, mainly within the Ministry of Economy, related to Trade responsibilities.
Within the Berne Union, she was appointed chair of the Short Term Committee for the period 2010 – 2012.
Beatriz graduated in Economics from the University of Madrid in 1989.
MLT Committee Vice Chair, Adi Gross
ASHR'A Israel | Chief Underwriting Officer
Adi Gross is ASHRA's (the Israeli Export Credit Agency) chief underwriting officer. He first joined the company as an underwriter in 1999 and following his return in 2009 now leads the underwriting teams, with overall responsible for the company's credit insurance process, reinsurance, IT system and customer service.
Within the Berne Union, he was appointed for vice chair of the Medium and Long Term Committee in 2015, and was the chairman and the host of the first Berne Union Reinsurance Specialist Meeting held in Tel Aviv, Israel in the same year.
Previously, Adi worked from 2007-2009 for ZURICH Surety Credit and Political Risks as a consultant for business development and marketing in CIS and CEE countries. He holds an MBA from Tel Aviv University, Israel, majoring in Finance and Accounting and a BA in Economics from Ben-Gurion University, Israel.
Investment Insurance Committee
INV Committee Chair, Vinco David
ATRADIUS DUTCH STATE BUSINESS
Netherlands | Senior Manager
Vinco David has 30 years' international experience in credit and investment insurance.
He is currently a member of the management team of Atradius Dutch State Business NV, the Export Credit Agency of the Netherlands. His responsibilities include international relations, reinsurance, product development, market development, communication and corporate responsibility.
Previously Vinco David held positions at the Berne Union Secretariat and the Netherlands Ministry of Finance. He holds an MA in political science and international relations and a BA in economics and Italian language and literature from the Free Reformed University of Amsterdam.
INV Committee Vice Chair, Christina Westholm-Schroder
SOVEREIGN RISK INSURANCE Bermuda | Chief Underwriter
Christina is responsible for all aspects of Sovereign's transactional underwriting, with particular focus on capital markets and financial institution business.
Christina is also relationship manager for a number of Sovereign's ECA and Multilateral Agency clients. Christina has worked in the political risk field for more than 30 years. Prior to joining Sovereign, she was with the Multilateral Investment Guarantee Agency (MIGA) for 11 years.
She joined MIGA as one of its first employees in 1988 and worked in several capacities, including regional manager for Asia and Latin America and most recently as manager for syndications and business development. In this capacity, she was also responsible for the Agency's re- and coinsurance activities.
Prior to MIGA, Christina worked as a political risk insurance broker in the Bank of America's global trade finance department in New York and as manager in the political risk department at AB Max Matthiessen in Stockholm, Sweden. Christina has an MBA in international business from Stockholm School of Economics and Business Administration and an MBA in finance from New York University.
Prague Club Committee
PC Committee Chair, Chris Chapman
NZECO New Zealand | Head of New Zealand Export Credit Office
Chris joined New Zealand export credit agency 10 years ago, when it was in its formative stage, and has supported NZECO's growth both in terms of an expanded product range, as well as increased exports and exporters supported. Chris has previously practiced law in New Zealand and holds a Masters in International Business, as well as a law degree, from the University of Otago.
Berne Union Secretariat
Kai Preugschat
Berne Union | Secretary General
Kai joined the Berne Union – the International Union of Credit & Investment Insurers – as the organisation's Secretary General in August 2014, based in London.
Until then, Kai was UniCredit group's deputy global head of export finance. He also chaired the ICC's steering committee for its medium / long term Trade Register and serves as independent member on the board of SME export financier Northstar Trade Finance Inc., Canada.
Previously Kai co-headed the underwriting and risk management division of Germany's Official Export Credit Agency, Euler Hermes. Before joining Euler Hermes, he managed the Export Finance Bank-project "EFB" in Singapore, sponsored by ANZ Banking Group. EFB advised on and arranged ECAguaranteed loan facilities.
From 2004 to 2008 Kai was responsible for the establishing and management of KfW IPEX-Bank's Financial Products Advisory 8 Berne Union 2016 department, providing the bank's industry divisions with specialist advisory services for credit risk insurance, financial modelling as well as trade- and LBO-finance. On behalf of KfW IPEX-Bank, Kai also served as deputy advisor to the German highest decision making body for export credit guarantees, the Inter-Ministerial Committee. During 1986 and 2004 Kai held various managerial roles for ANZ, Bayerische Landesbank and Hypo-Bank with assignments in Germany, Asia and Australia, focusing on export, trade and project finance. In Sydney Kai also worked for Australia's ECA EFIC.
Laszlo Varnai
Berne Union | Associate Director (ST Committee Support)
Laszlo joined the Secretariat in June 2016, mainly to advise it on legal matters and to support the Committees (primarily the ST Committee) and Specialist Meetings. He gained focused experience in policy analysis as he worked for EXIM Hungary for more than 5 years, leading the ECA's international relations (OECD, EU and Berne Union) and ensuring compliance with WTO, OECD and EU regulations, as well as the international sanctions.
Laszlo graduated in law from Peter Pazmany University, holds a DipHE in Law of England and Wales and the European Union from the University of Cambridge, and diploma of economic diplomacy from the Károli Gáspár University in Hungary.
Johannes Schmidt
Berne Union | Associate Director (INV Committee Support)
Johannes joined the Secretariat in April 2016. He is responsible for supporting the chair and vice chair of the INV Committee as well as its members (public, private and multilateral insurers) with regards to their membership. In his role Johannes is also supporting the INV Technical Panel, a subcommittee where technical underwriting issues are discussed amongst INV Committee members.
Before joining the Berne Union, Johannes was an underwriter in political risk insurance and untied loans for Berne Union member PWC, managing the German Government's Investment Insurance and Untied Loan Guarantee Programmes.
Johannes holds a Masters Degree in International Business of Macquarie University Sydney and a Diploma degree in Economics at the University of Ulm.

Laura Lind
Berne Union | Committee Support Manager (MLT Committee)
Laura Lind joined the Secretariat in December 2015. Her main responsibility is supporting the Medium Long-Term Committee and all related activities, including cooperation with the ICC Banking Commission.
Prior to joining the Secretariat, Laura completed her Master´s Degree in International Relations and European-Asian Studies, complementing her Bachelor´s degree in Business Administration.
Laura previously supported Finnvera´s export finance and international relations departments after working for five years as programme assistant with the Finnish Fund for Industrial Cooperation Ltd. (FINNFUND).
Ella Szukielowicz-Lindon
Berne Union | Committee Support Manager (PC Committee)
Ella joined the Secretariat in November 2014 as business support manager, heavily involved in operational duties but currently looking after Prague Club Committee and its members. Ella has broad knowledge and experience in financial sector and previously worked as human resources manager in a private equity firm. Ella holds a B.Sc. in Business Administration and Economics.
Massimo Sarti
Berne Union | Data Manager
Massimo joined the Secretariat in January 2015 as data manager, with responsibility for the data transformation project and for handling data collection from the Members as well as reporting.
Previously Massimo worked at Italy's SACE for eleven years as senior IT manager in the IT department. He has a long professional history and extensive experience in project management and IT services, gained also in health care, consultancy and technological sectors.
Paul Heaney
Berne Union | Media & Communications Manager
Paul joined the Secretariat in July 2016 as the first ever media and communications specialist, with responsibility for handling internal and external communications. Paul's objective is to increase engagement amongst members within the BU, as well as expanding on our outreach and collaboration with external institutions trade press and media.
Prior to joining the BU Paul worked as a conference producer at Informa, running the ExCred (Insuring Export Credit & Political Risk) series of events.
Paul holds a BA in Philosophy from Trinity College Dublin and an MA from King's College London.
Nicole Cherry
Berne Union | Team Assistant
Nicole joined the Secretariat in July 2016. Nicole provides assistance to the Secretariat Team and manages the office. She has recently moved back to the UK after living in Tanzania for six years working with NGO's and running a volunteer organisation. Most recently she worked as the personal assistant for the CEO of the largest company in East Africa, MeTL.
Dong Hyuk Kim
Berne Union | Data Secondee
Dong-hyuk is joining the Secretariat until the end of 2016 on secondment from KSURE. His primary areas of work will be the management of Berne Union business data, including managing the collection and reporting of such data from Berne Union members.
Dong-Hyuk has more than 10 years export credit experience working for KSURE, most recently he served as a manager of audit department in KSURE. Dong-hyuk holds a BA in Law from Sungkyunkwan University.
}