Commodities lending: Blind man's buffer?
Systemic risk - not yet. But as more of the commodities market becomes concentrated in the hand of a few large traders, are bank exposure limits a workable buffer to an increasingly sophisticated set of market risks?
Please login to see the rest
X
Following the success of its inaugural edition last year, this intimate gathering returns with a continued focus on structured commodity finance.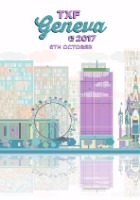 TXF Geneva 2017