Shandong Qingyuan: Breaking records
Shandong Qingyuan has closed its second benchmark deal in as many years - a $650 million pre-payment facility. The deal is the largest ever structured commodity financing in the Chinese market and the first offshore debt raised by an independent Chinese refiner.
Please login to see the rest
X
The private insurance market plays an integral part in the trade and export finance market and is increasingly being seen as a viable alternative to the public ECA market. TXF would like to acknowledge the growing importance of the private insurance market by providing this conference as a platform for the industry to convene, discuss and grow.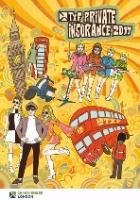 TXF Private Insurance 2017