Does Canada really need to launch a new infra bank?
The PPP Canada fund is expected to be replaced by the C$35 billion Canadian Infrastructure Bank in 2018. While the new bank will have a wider mandate and larger budget, some in the project lending community remain sceptical that it will not compete with commercial lenders.
Hello stranger, fancy seeing you here…
Unfortunately you've stumbled across our paid-for content but that's not a problem, join the TXF Essentials community today for unrestricted access to:
Daily news and analysis from our TXF experts
Access to TXF data dashboards and Smart Search
Market reports and bi-annual long reads
And much much more…
X
The conference will bring together project investors and developers to discuss the financing for low carbon energy and infrastructure projects across Asia, including power, renewables, infrastrcuture and transportation projects.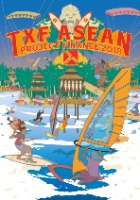 TXF ASEAN - Project Finance 2018