Sponsored editorial: "With eSpeedtrack, it's quick and easy to get a buyer's credit!"
Raiffeisen Bank International (RBI) is one of Austria's leading banks with a strong focus on export finance. With eSpeedtrack, RBI has now launched a small-ticket buyer's credit solution, streamlining and digitizing important steps of the financing process. RBI is working with all major European ECAs. Peter Lennkh, member of the Management Board in charge of Corporate Customers, and Petra Rauscher, Head of Export Finance, explain how eSpeedtrack works.
3 min
( WORDS)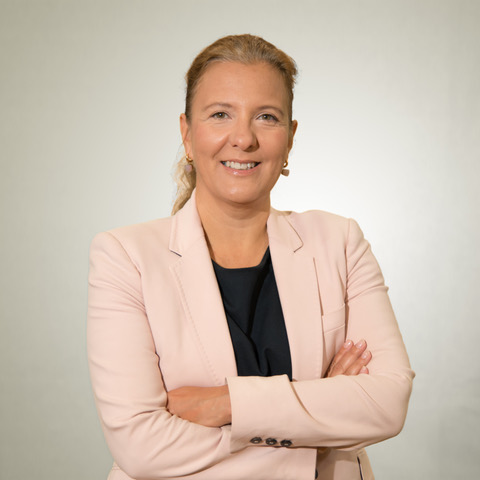 Petra Rauscher: RBI Head of Export Finance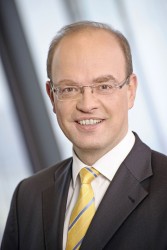 Peter Lennkh: RBI member of the Management Board in charge of Corporate Customers
Mr. Lennkh, RBI has recently introduced eSpeedtrack as a new export financing solution for small transactions. What is eSpeedtrack?
With eSpeedtrack, we have launched a comprehensive end-to-end buyer's credit solution backed by Export Credit Agencies for financing volumes from €2-10 million. Up to now, financing for importers has only been available for transactions with much higher volumes. We wanted to change this to better support European exporters in their activities abroad.
Mrs. Rauscher, RBI is a leading bank in Austria and Central and Eastern Europe. Which markets qualify for eSpeedtrack?
RBI is currently working with all major ECAs in Europe. This means that we can support a great number of export transactions out of Europe with a fast and easy financing solution for importers. Usually, ECAs cover 95 % of political and commercial risk of the transaction. Customers from around the globe can request a quote online and receive a term sheet very quickly. This gives eSpeedtrack a large scale and makes the new product a solution for buyers around the globe.
How does it work?
Registering on our eSpeedtrack online platform, our customers provide information on the project, the exporter, the borrower and some additional key financial figures to receive a quote. However, for such a solution to work properly it takes more than just an online form. We knew from the very beginning that eSpeedtrack would only work if we streamlined our internal processes, from first customer request until drawdown. This includes a fast lane approval process and standard documentation which both make sure that the financing transaction can be completed fast and smoothly.
Mr. Lennkh, how does RBI handle the challenge of digitalization in customer communication?
We have done a lot to make business communication easier for our customers. For example, we can easily carry out the legally required customer identification worldwide with our video identification tool. The prospective customer only needs a valid passport and a smartphone and can then complete the identification process with our specialists in just a few minutes. We have also digitized the Know-Your-Customer process, making it much easier and faster than before. These processes have improved dramatically in customer convenience and efficiency, and they provide the structural pillars for eSpeedtrack. I am certain that this product will be a game changer in the world of export finance.
As part of Austria's largest banking group, RBI is a leading universal bank in Central and Eastern Europe with a large banking network for corporate customers, SMEs, private individuals as well as financial institutions and sovereigns. RBI is present in 17 countries. The group operates banks in 14 markets and holds top 5 market positions in 11 countries.

}