Shop talk: Shoot for the Pole Star
TXF spoke to Julian Longson, CEO at Pole Star, amid a period of progression for the maritime tech and regulatory compliance firm following a significant growth investment from Wavecrest Growth Partners and Abry Partners. Pole Star will not just be boosting sales and hiring, but is also extending its PurpleTRAC solution to integrate ESG compliance into its model, amongst other product developments.
3 min
( WORDS)
TXF: What will be Pole Star's first steps in utilising the capital from its recent investment?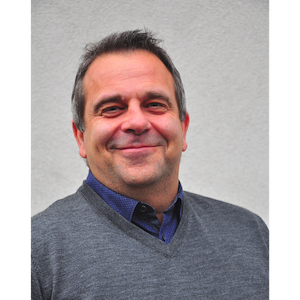 Julian Longson (JL): Wavecrest and Abry are all about growth; there is very much a desire from both the private equity side and Pole Star's side to invest predominantly in sales and marketing, at least for the first half of the year.
TXF: Given that ESG becoming increasingly important, is Pole Star working on anything to improve its ESG/sustainability credentials?
JL: There's two parts to this. Like all companies, when we are promoting the use of our products and services externally, we need to reflect that internally with our commitment to sustainability. When we get back to the office, there will be a renewed initiative to concentrate our carbon footprints and efficient use of office space and power. Next on our priority list is defining an internal green policy. It has been on the agenda for a while and now is the right time for us to be doing it.
We have got to match our internal behaviour with what we are expecting externally from expect shipping companies, banks, and commodity trading firms. In relation to our new investment, we are also working on some external ESG initiatives.
We will be extending the sanctions compliance module of our PurpleTRAC solution to provide information on the carbon rating of each individual ship. When, for example, a trader screens a series of ships with a view to secure a cargo, they will be able to see where each ship sits in terms of carbon emissions, enabling them to select a ship that is in line with their ESG goals - and in turn lowering their carbon footprint.
If you utilise a ship that is optimal in terms of its green credentials, the commodity trader or the financing bank could actually then offset against carbon credits, so it brings together a lot of those strategic components around carbon trading, the decarbonisation of shipping, and the whole digitalisation agenda.
Enabling all of this is a collaboration between CarbonChain, a company which helps automate the accounting of carbon emissions throughout the supply chains of the most polluting industries, and Pole Star's PurpleTRAC solution, which enables the automation, streamlining and recording of regulatory processes and mitigates regulatory risk – ultimately creating a one-stop system for vessel screening, monitoring for sanctions compliance, and sustainability.
It's really exciting. We very much reached the point where we are the knowledge market leader in ship-centric sanctions, compliance, and beneficial ownership. The move towards ESG and our work with CarbonChain is a logical extension to the programme. The clients we tested it with are really excited about the actionable intelligence it drives and what this means in terms of reducing carbon footprints and potentially minimising costs.
TXF: How are international regulations and sanctions driving digitisation and transparency within the maritime sector?
JL: The principal topics around sanctions compliance and ESG are at the top of any board agenda of any entity on the supply chain, from big banks all the way down to shipping companies or freight forwarders.
We feel that Pole Star is extraordinarily well positioned by having a great history working with the main industry stakeholders, including government flags, ports, shipping companies, banks, and commodity traders. This is why we are very much driving as well as promoting maritime digitalisation. But every activity in this domain has got to meet increasingly stringent regulatory requirements - that is the principal driver.
TXF: And with regulations and ESG moving further up the financing agenda, how are your conversations with entities such as governments and banks changing?
JL: It is a very interesting question. Whether it is you yourselves, Pole Star, a bank or whoever, none of us like particularly having to go to multiple systems to obtain relevant information. The conversations principally with our clients is around a single platform solution to cover as many of their regulatory needs as we possibly can.
Therefore, where Pole Star has been operating previously as a single source solution for sanctions compliance and the geospatial analysis of where the ship has been in relation to sanctions, the conversation is now expanding and we are enabling that expansion through our industry partnerships.
CarbonChain brings the 'E' and the 'S', of 'ESG', and we bring the 'G' with regards to beneficial ownership and sanctions governance. But we are also working very closely with other partners, principally TradeIX and Marco Polo, and other trade platforms that are operating in the agri space, for example. Our strategy is fundamentally to build those partnerships across key technology stakeholders, to offer our clients single source solutions for all of their regulatory compliance as it relates to shipping and the wider supply chain.
We now have solutions that are tailored specifically to in-depth vessel investigation, particularly our maritime domain awareness (MDA) solution, which we are integrating with PurpleTRAC. We are trying to provide all of our clients who are now all facing the same issues with a larger suite of solutions; this means more in-depth vessel investigation, sanction screening, and ESG screening all under one umbrella.
TXF: It is interesting that you referred to Pole Star as the 'G' part of ESG in that partnership. A recent article on TXF looked into the 'G' part being the least talked about aspect of 'ESG'. Could you expand on Pole Star's role in governance?
JL: Absolutely. At the end of the day, every aspect of ESG is absolutely crucial for all stakeholders and all participants in the supply chain. In terms of governance, participants must have the correct controls in place to ensure that they do not either deliberately or accidentally break sanctions regulations or any other regulatory exposure.
At Pole Star, we have our own governance agenda item on our board and it crosscuts governance in many areas, from data and information security to our own compliance measures with regards to sanctions as it relates to individuals, companies, and clients and partners.
We screen all of our corporate relationships, and that is part of the governance model. All companies should apply that. And of course, the supply chain and the transportation chain becomes really quite complex. So that is where we fit in on the 'G' side of things from a logistical point of view.
We have sought out partnerships that add the 'E' and the 'S' part of it. From an environmental perspective, our relationship with CarbonChain and the decarbonisation of shipping really fits into the 'E' component.
The 'S' is sometimes harder to characterise in the maritime sector. But when you then start looking at some of the agricultural trade platforms that go all the way back, not just from the transportation side, but also to the sourcing of the coffee at farm level, for example. When you look at the supply chain from field to dinner plate, there is a social component which is driving change in some of the poorest parts of the world.
Also looking at the wider picture, in terms of digitisation, the whole industry is lagging behind. But this is especially true for SMEs. This does not only cause delays, but also increased costs, which can have a really detrimental effect on a small company. Having a solution that enables the process to be streamlined and enables better access to financing does touch on the social side by providing a level of support to small businesses.
TXF: Do you believe that Covid has influenced the acceleration of trade digitisation?
JL: Yes, without doubt it has influenced everything in the supply chain. We have all read many articles around how backward the supply chain is - underpinned by paper-based practices that go back a hundred years and bills of lading which are still physical paperwork.
Due to Covid, many principal stakeholders have been working from home, and the complications of getting shipments of paperwork signed by DHL from the correspondent bank to the recipient bank and everything in between has shown that digitalisation is a must within that supply chain.
Principally in the trade platform space, whether it be Marco Polo or some of the other players, the impacts of Covid has contributed to the acceleration of and investment in their technologies from the banking sector and broader sector. We are part of this - our sanctions screening, tracking, and functionality is a very small cog in what is a big machine has very much become bedded down.
We are working very closely with TradeIX and Marco Polo on the blockchain distributed ledger side of this functionality. In the next 12 months, there will be a greater adoption of those solutions.
TXF: How close is the digitisation of maritime-based trade to being a widely adopted norm? What currently stands in the way of this?
JL: The industry is slow, and very, very fragmented. When we think of shipping companies, one would probably think of Maersk and some of the other biggest shipping carrier lines. But actually if you take away the top 50 or so shipping companies, whether that's container lines or cruise lines or tanker companies, Shell or BP for example, you are left with thousands and thousands of other companies that operate and manage only a handful of ships.
A company that will operate a small fleet does not have the same scale or capacity in its IT department compared to the big companies, but it is those big companies that are driving the agenda for digitalisation - they have deep pockets to enable that. This is going to leave the smaller companies behind.
This is exactly where Pole Star and its partners fit in, and that is the business that we are looking to service. Just as the bigger companies insource their ESG programs, the smaller companies can outsource theirs to service providers such as Pole Star and our partner network. That is the model that we are taking into the market, and its adoption will depend on the speed of digitalisation of the taker. SMEs, as opposed to the shipping giants, in reality take up a bigger space in the market.
Covid has certainly created a sense of urgency to widely adopt digital solutions. There has been a realisation that we might never get out of this cycle of lockdowns and various other interruptions that has therefore driven the digitalisation agenda more than ever before.

}