Back to BASIX
India's microfinance industry has been through the mill in recent years. One microfinance institution (MFI) that has also faced its share of problems – but has weathered them better than many – is BASIX.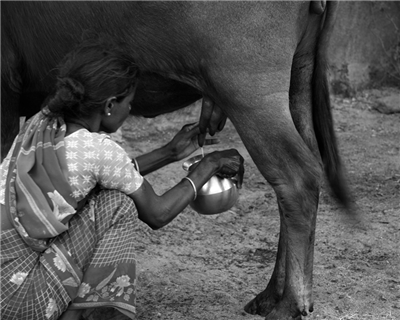 India's microfinance industry has been through the mill in recent years. One microfinance institution (MFI) that has also faced its share of problems – but has weathered them better than many – is BASIX.
Since it was formed in 1996 as a for-profit MFI, BASIX has provided credit to 1.05 million agricultural customers, disbursing $230 million with a repayment rate of 97%, according to managing director Arijit Dutta.
Its relative success lies in its collaborative and sub-sectoral approach, he says. BASIX focuses on strengthening value chains for a handful of key crops and partnering with organisations and companies that either introduce it to potential customers or help provide them with technical assistance, business development services, insurance or inputs like seeds.
BASIX has so far focused its attentions on rice, groundnuts, cotton, soya bean, vegetables and dairy, conducting extensive studies with each to identify areas where its intervention would benefit low-income producers.
"We try to understand what is the subsector, who are the players involved, how the different stakeholders contribute and what are their problems," says Dutta.
One initiative in which BASIX helped improve local livelihoods and safeguard essential infrastructure was in its support of the dairy subsector in Andhra Pradesh.
BASIX helped prevent the closure of the loss-making and under-used Wanaparthy milk-chilling plant by extending loans worth INR6.6 million ($75,000) for the purchase of buffaloes by 600 small dairy farmers, nearly a third of which were women. By October 2000, milk production at the plant had risen from 500 litres per day to 6,000, a local milk pouch packaging machine was installed and milk was sold locally for the first time in nearly two decades.
Since 2001, BASIX has also teamed up with private insurers to co-develop and market products like crop insurance.
This move was triggered by the release of a research report that claimed 23% of BASIX customers said their financial health had deteriorated since taking credit from it. The findings proved an important learning experience though, and helped BASIX hone its mission of not simply extending credit but supporting the overall livelihoods of rural communities, says Dutta.
It also launched more technical assistance and business development services, helping customers through its so-called Comprehensive Programme of Livelihood Promotion, he says.
Still, not all its interventions have been successful. A partnership with PepsiCo related to the multinational's potato contract farming scheme in the state of Jharkland was abandoned in 2008, leaving BASIX with large volumes of unrecovered loans.
Farmers became angry about a number of issues, claiming that contracts were biased in favour of PepsiCo, which was sourcing from them to produce potato chips.
The US company had a destabilising effect on local farmers by seeming to vary its procurement standards depending on the availability of potatoes. It would, for example, sometimes accept lower-quality potatoes and then sell them back to the market for a higher price when supply was scarce, he says.
Diversity of investment sources
One area where BASIX stands out from other microfinanciers is in its ability to attract a diverse and sustainable pool of investments. The MFI has tapped everything from Indian commercial banks to multilateral investors like the International Finance Corporation (IFC) and convertible loans.
Indian central bank requirements that agricultural lending account for 18% of commercial banks' portfolios has also in recent years seen more Indian banks seeking to funnel money through BASIX to help them meet those targets, Dutta says. Unlike many MFIs, BASIX is regulated by the Reserve Bank of India as a non-bank financial institute.