What lies ahead for ECAs in 2018? New TXF podcast released
Region:
Middle East & Africa, Americas, Asia-Pacific, Europe
Three ECA practitioners highlight their predictions for the industry in 2018. From the fate of US Ex-Im to the UK government rescinding on Brexit, there is something for all in TXF's first podcast of the year.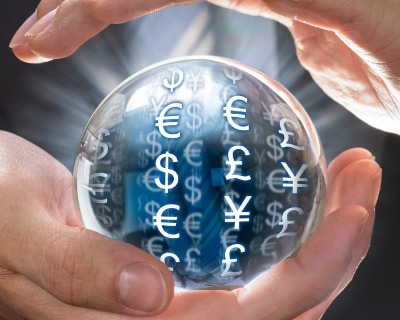 TXF's new export finance podcast is back for a second year. For this episode, regular contributors Deutsche Bank's global head of export finance for EMEA, Simon Sayer, TD securities head of structured export finance for EMEA, Simon Jones, and GKB Venture's Gabby Buck, discuss their three industry predictions for the year ahead.
The podcast includes debates ranging from the fate of US Ex-Im, the continued rise of China, a UK government rescinding on Brexit, and the evolution and innovation of ECA product suites. The panelists predictions have been highlighted below:
Prediction 1: 1.27- The denomination of export finance business will shift away from the US dollar, with the main beneficiary being the euro. Whilst 70% of last year's export finance was US dollar denominated, our panel predicts a 5%-10% decrease in 2018
Prediction 2: 9.34- US Exim will remain closed for deals over $10 million throughout 2018 due to inertia and confusion in US politics
Prediction 3: 15.46- The world will awaken to China's economic dominance in 2018. We will begin to see China's impact on the public's pockets in the UK, and this will drive the awakening
Prediction 4: 27.11- The market will see no further clarity on the CRR leverage ratio
Prediction 5: 35.10- Aside from US Ex-Im, global ECAs will continue to drive forward, responding to the fragility of the global market by evolving and innovating new solutions for export promotion
Prediction 6: 42.30- The UK is going to reverse Brexit because the cost to the UK economy will be too high
Prediction 7: 54.00- With the current levels of global political instability, we will see more and more ECA support defense business in 2018. The panel believes that this trend was active last year, but we have never – and will never – see supporting data
Prediction 8: 56.00- ECAs will remain a stable form of finance. Direct lending will remain prominent and will, if anything, grow in availability
Prediction 9: 58.50- There is a potential threat of a major crash that will reduce market liquidity and create a slowdown in global trade. This will increase ECA defense funding, and further increase the stability of ECA lending as a funding source
You can listen to the podcast via this link: Txfmedia.podbean.com
If you have any ideas for future podcasts, or questions you would like to ask our panellists, please email me with your suggestions (dan.sheriff@txfmedia.com).