Perspective
24 April 2019
Powering up for business in Iraq
The defeat of Daesh in Syria and Iraq can hopefully provide greater impetus to new business in Iraq. What is critical now is consolidation of security for the rebuilding of basic infrastructure – such as power generation and water. Jonathan Bell examines inroads being made by European ECAs to support this trade.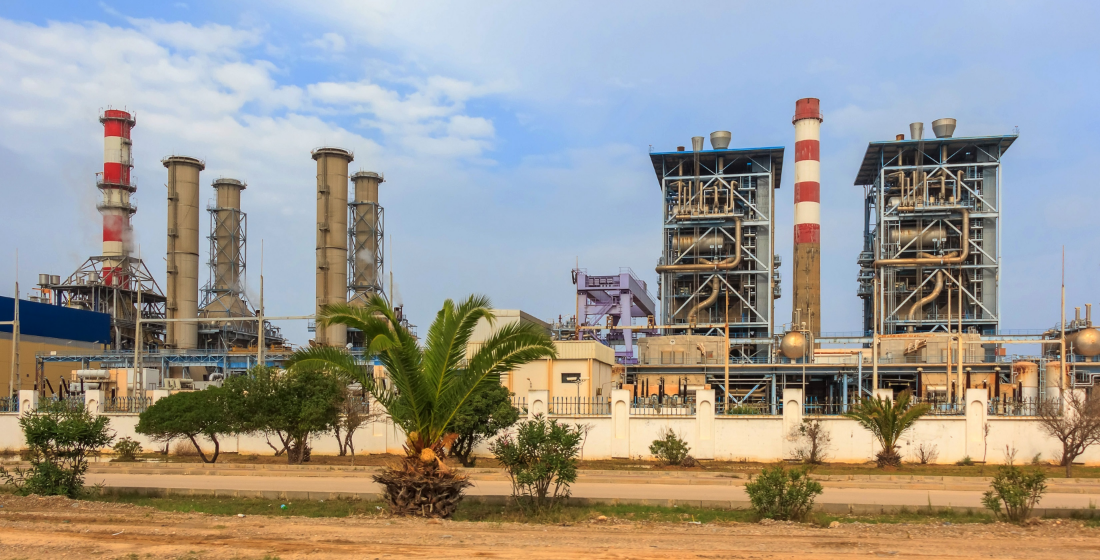 Improved stability in Iraq is helping to bring about increased investment and the long overdue upgrade and improvement of basic infrastructural necessities – in particular the supply of electrical power and clean water. For many this market will still remain off-limits though. But for others– both contractors and financiers, who are the real pioneers – Iraq is a wealth of opportunities.
I am not going to get into the dreadful politics of this whole situation – in how the West led a war against Iraq where much of this basic infrastructure was destroyed, and how this also led to the rise of groups such as Daesh (also known as IS) – otherwise I will be ranting all day. What is important now is to move on, look forward and improve the situation for the people of the country as quickly as possible.
In terms of stability – what will prove crucial is the development of power generation. Iraq is still suffering from a severe shortage of power supply despite successive governments reportedly spending close to $50 billion on the sector since 2003. Electricity shortfalls – particularly in the sweltering summer when air conditioning is crucial – have led to serious civil unrest. Last September in the southern city of Basra the lack of electricity led to violent protests which turned into a national crisis (see below for more on this issue).
Crucial to the infrastructural regeneration in Iraq is the role of export credit agencies (ECAs) in supporting exporters/contractors and banks. Few, as yet are actively involved. To date, the bulk of the support has come from European agencies, with UK Export Finance (UKEF) leading the charge and last week announcing another £1 billion ($1.29 billion) support package (see below). US Ex-Im would probably be in the country in quite a big way if only it had a quorum and was able to approve new deals over $10 million. But stupidly US politicians continue to decline approval for a fully-ledged agency. Meanwhile others will profit.
We don't see the Chinese of course. The history and politics of what has happened in this market is likely to keep the Chinese out for a good time to come. And we don't see the Japanese or the Korean agencies – yet. Now, European ECA support is growing and key prime contractors/exporters such as GE, Siemens and Nuovo Pignone for example are pushing deals along.
Back in early 2017, TXF awarded a Perfect 10 - Frontier Deal of the Year to Qaiwan Group for a conventional power project in Iraq. The deal signed in February 2016 involved equipment from General Electric in a $105 million contract which was backed by the French ECA at the time – Coface. Why? Because equipment was coming from France, even though GE is a US company. That deal was arranged by BankMed, Deutsche Bank and GE Capital, with CT&F acting as financial advisor.
Even back in 2015 TXF awarded a Deal of the Year to KAR Company for a $134 million power plant deal with the development based in Kurdistan. That deal, signed in mid-2014 with equipment coming from Germany, was arranged by Commerzbank and backed by Euler Hermes.
As already mentioned, some key impetus has been put into the market of late by UKEF. Last week the UK's International Trade Secretary Dr Liam Fox announced that UKEF will make an additional £1 billion of support available for British firms operating in Iraq, providing jobs and promoting stability in the region. The funds are designed to promote Iraq's economic development and nation-building, ensuring that UKEF can continue to help the Government of Iraq deliver critical infrastructure.
Dr Fox MP stated: "The atmosphere in Baghdad is one of optimism – it is a country which is having an increasingly stable period at a time of significant unrest in the wider region. The British government, working closely with the UK private sector and our Iraqi partners, have a key role to play in the country's long-term prosperity. The £1 billion we have announced today will significantly strengthen our ability to do just that."
He added: "Iraq's future is bright, and my international economic department will continue to work tirelessly to ensure it maintains this stability, allowing the hard work of its talented citizens to flourish for the benefit of all. Trade is about more than economic self-interest, it is the means through which we deliver the mutual prosperity that underpins our collective security."
The UKEF financial support is available to UK companies selling to Iraq or investing in the country and will help the Government of Iraq access finance for projects that source goods and services from the UK. The support is also enabling subsidiaries of foreign companies based in the UK and UK sub-contractors to benefit from export credit agency backing with guarantees or reinsurance. To date this has very much been the case with GE in the UK and its sub-contractors, and also with Siemens UK.
In late January of this year, UKEF also announced it will support UK firms with $1.02 billion to build two new power stations in Iraq and support the restoration of a number of electricity substations in the country.
Of this, $620 million financing will go to support two contracts between GE and Iraq's Ministry of Electricity to build two power stations in Samawa and Dhi Qar, located northwest of Basra, in southern Iraq. UKEF had already provided initial support for the project; this additional financing supports the main construction phase of the project involving further procurement from UK suppliers through GE sub-contractor ENKA UK.
UKEF will also provide $400 million to support a project by GE's Grid Solutions, business to develop 14 sub-stations across Iraq. GE will build new substations on a turnkey basis and supply equipment such as transformers and other parts to rehabilitate existing substations, helping to bring power to areas with significant power shortages from the north to the south of the country.
At the time, Baroness Fairhead, UK Minister of State for Trade and Export Promotion, said: "The UK Government continues to be committed to Iraq's economic development and I am delighted that UK Export Finance is supporting projects that will have such a direct impact on improving the country's critical infrastructure and the lives of the Iraqi people."
Guto Davies, GE Energy Financial Services' Global Capital Advisory managing director, said: "The announcement of these new facilities further strengthens GE's collaborations in Iraq to support the country's power infrastructure and meet the growing need for electricity. GE recognises the importance of UKEF in supporting critical infrastructure projects in Iraq and the UK supply-chain. We are delighted they continue to fund major projects in the country's power energy sector."
Yavuz Akturk, director at ENKA UK, said: "Power shortages continue to halt Iraq's reconstruction and addressing this scarcity is crucial to the country's future. As ENKA, we have taken a significant role in rebuilding the country's infrastructure, and with these projects we will help the people in the country which are in urgent need for electricity." Adding: "It would not be possible without the continuous support of the UK Government and the highly dedicated UKEF team."
In fact, GE's Multi-Year Maintenance Programme (MMP) Services project - upgrades and repairs for various power plants in Iraq reached financial close back in late March 2018. GE Energy Financial Services (GEFS) acted as debt and guarantee facilitator. The borrower of that $210.8 million contract is the Ministry of Finance of Iraq. The financing has a seven-year repayment. UKEF acted as the ECA guarantor and direct lending provider. Switzerland's SERV acted as the reinsurance ECA. JP Morgan Chase acted as the MLA bank and facility agent. UKEF provided $105.4 million of this support as a direct loan, with the remaining $105.4 million given in the form of a guarantee to a loan from JP Morgan Chase, for which SERV reinsured UKEF.
Under the project GE Global Services will deploy advanced gas path (AGP) solutions and controls software: a technology that will improve gas turbine performance and enable power plants in the Baghdad, Karbala, Kadisiyah, Babil, Najaf and Basrah regions to operate more dynamically. The project will sustain 6.5 gigawatts of generating capacity, powering millions of homes across Iraq.
In another financing closed in May 2018, GE was contracted for the complete revamp of the Hilla and Baghdad South 2 power stations. Within this $190 million deal with a seven-year tenor Italy's SACE is the lead ECA. The UK's UKEF is providing reinsurance for a portion of the contract. GE Energy Financial Services is again the debt/insurance facilitator. Italy's BHGE – Nuovo Pignone is acting as the exporter, and the Ministry of Finance of Iraq is the borrower. Deutsche Bank is acting as the facility agent, SACE agent, structuring bank and MLA. Sumitomo Mitsui Banking Corporation is also acting as an MLA.
The equipment contracts were awarded to Nuovo Pignone, Italian division of BHGE, a GE company, as part of a larger power project 'Iraq Power Up Programme' promoted by the Iraqi government.
As far as support for Siemens UK equipment is concerned, following the latest April 2019 announcement from Dr Fox, Steve Scrimshaw, country lead, gas and power UK and Ireland, Siemens UK, said: "We are delighted this additional funding has been made available for ongoing regeneration in Iraq and look forward to working with UKEF and the Iraqi government on future opportunities.
He added: "Siemens has already benefited from UKEF support for work on the refurbishment of the Al Mussaib power plant. This will be vital for the people of Iraq who will benefit from both the power and the jobs it will create. With work being delivered from our Newcastle UK business, it is also helping to secure jobs in the UK."
That deal supports a €30.2 million ($33.6 million) Siemens UK contract to refurbish the 320-megawatt Al Mussaib power station. The power station, located close to Baghdad, is one of the main providers of electricity for the city. Increasing its output will help secure the supply of basic electricity to Baghdad residents.
In another UKEF-supported transaction (non-power related) there is a $35 million loan in place for the scoping phase of a water and wastewater treatment project in the Kurdistan Region of Iraq provided by UK company Biwater
Regardless of the new developments in power, such is the demand it is estimated that Iraq will still need to import electricity from Iran to meet its immediate requirements. Iraq is the biggest importer of electricity from Iran. It needs more than 23,000 megawatts (MW) of electricity to meet its domestic demand but years of war following the 2003 US invasion have left its power infrastructure in tatters with a deficit of some 7,000 MW.
Because the US unilaterally decided to re-impose sanctions on Iran, Iraq has to get sanctions waivers from Washington to import even electricity from Iran. These waivers last for 90 days – the latest of which was issued in March. Iraqi Parliament Speaker Mohammed al-Halbusi recently said: "Hopefully this waiver will be extended until Iraq can stand on its feet economically."
He also noted that Iraq will most likely need to keep importing electricity from Iran for the next three years and has stressed that any hasty decisions by the US to disrupt this supply will have a negative effect on Iraq's stability. Iraq's electricity demand is expected to increase again this summer and any cuts in Iranian supplies are set to trigger more protests and reignite unrest, destabilising Iraq.
There is a serious commitment from the Iraqi government on the promotion of electric power generation. Iraq's $112 billion budget for 2019 is its second-largest since 2003 and includes a significant increase in electricity investment spending compared to 2018. The current government is aiming to add 15% of supply, consisting of 7% to cover the increase in electricity demand and 8% in additional power generation and enhanced transmission and distribution. With this in mind, we can expect to see more developments from European ECAs – providing stability is maintained.
To read more on Iraq check out the 20 March TXF article.
Now time to get up to speed on the markets.
Here's our exclusive TXF Essentials subscriber content
Expert Briefing: Finding the new Zen for trade assets
Capital is spilling all over the balance sheet nowadays. What should investors in alternate assets, particularly trade, be looking at? Ann Rutledge, CEO of CreditSpectrum asks how investors should kick the tyres and define the new landscape. Banks still have a crucial role to play as transformers of risk.
Tapping fingers on the table for China trade at the ICC
TXF joined the ICC Banking Commission in Beijing as it celebrates a century of the institution whose founders were dubbed the 'merchants of peace'. Katharine Morton contemplates the role of peace merchants amid the 'warriors' of trade and how China fits into the mix.
Scaling US solar
With levelised cost of energy beginning to favour renewables-linked storage over traditional peakers in the US, utility-scale storage is dawning.
Plus, to top things off... the news you thought you had but didn't
SUEK closes Hermes-backed equipment facilities
Siberian Coal Energy Company Group (SUEK) has closed two Euler-Hermes backed equipment financings with Commerzbank as sole lender.
TAPI progresses with bank mandates expected Q3 2019
Sponsors of the $7 billion Turkmenistan-Afghanistan-Pakistan-India (TAPI) 1635km gas pipeline – Turkmengaz, Afghan Gas Enterprise, Inter State Gas Systems (Pakistan) and GAIL (India) – are expected to mandate banks in early Q3 2019, with financial close to follow by year-end.
Lorraine launches Moselle river ports PPP tender
Local municipalities in Lorraine – along with the Grand Est region and national navigation agency VNF – have launched the tender for a PPP concession to modernise and operate ports on the Moselle river: Cattenom, Koenigsmacker, Thionville-Illange, New Port of Metz, Metz-Mazerolle, Belleville, Toul, Frouard and Maxeville.
Latest BNY Mellon report finds trade finance funding gap still a major concern
BNY Mellon has released its "Overcoming the Trade Finance Gap: Root Causes and Remedies" report, which finds that the trade finance gap remains a significant issue for global trade.
Carbon Holdings faces new TPC project delays
Carbon Holdings' $10.9 billion ECA/DFI-backed Tahrir Petrochemicals Corp (TPC) has progressed more slowly than expected after another delay to the deal timeline.
Lima Airport lender line-up takes shape
The $1.8 billion Lima Airport in Peru is expected to close in Q3 2019 to finance the expansion of a second runway and passenger terminal.
SPDC and NNPC to raise $700m for gas project
Seplat Petroleum Development Company (SPDC) and Nigerian National Petroleum Corporation (NNPC) are to raise $700 million for a joint gas project, to be located in Imo state.