China's Cofco ups the ante with sustainability-linked loan
Cofco has signed the largest loan for an agri trading company yet which is linked to sustainability elements. Jonathan Bell examines this growing trend within agri-finance and importantly, how the Chinese trader is helping to push for increased traceability of soy beans.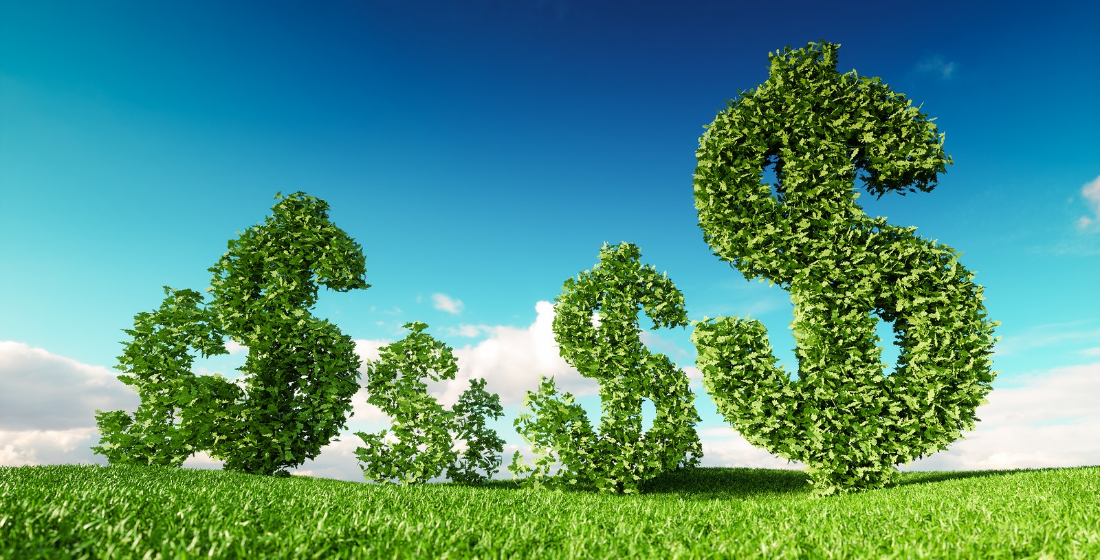 Loans linked to sustainability criteria are nothing new – but what is new is the rapid growth and increased scale of these financing arrangements within the agri commodity trading community.
Most of these companies are more than just traders – they have significant assets throughout the supply chain and have more than a vested interest to play a significant part in changing the way they, and their partners, operate for the better. They can also seriously help environmentally, socially and economically in the countries they are working in. At the same time, the financiers – banks and alternative lenders – are making their voices clear to traders that if they are providing the funds then the interest rate on those loans can be cheaper if certain sustainable criteria are met.
So, the latest to hit the headlines is Cofco International (which had revenues of $31 billion in 2018), the Geneva-headquartered overseas business for Cofco Corporation, China's largest food and agriculture company, when last week it secured a $2.1 billion syndicated financing facility. This increased to $2.3 billion on Tuesday of this week. The loan is the first syndicated sustainability-linked facility arranged by a mainland Chinese corporate and the largest sustainability-linked loan for a commodity trader.
Cofco arranged the loan with coordinators ABN Amro, BBVA, ING and Rabobank. Initially a total of 20 banks were involved, but that increased to 21 this week. The loan is the company's core financing facility. The facilities comprise a 1-year revolving credit facility, a 3-year revolving credit facility and a 3-year term loan facility.
The deal was launched on 21 May this year and gained strong support from the company's relationship banks (full details of the banks involved can be found in a TXF news-in-brief on www.txfnews.com). The facilities were significantly oversubscribed and subsequently increased to $2.3 billion yesterday, with Cofco choosing to scale back lender commitments. This credit facility will refinance existing term and revolving credit facilities maturing later this year.
Importantly, margins on each of the facilities are linked to the company's sustainability performance and certain targets. These targets include: year-on-year improvement of Cofco's environmental, social and corporate governance (ESG) rating by Sustainalytics, a leading provider of ESG research and ratings; and certain key performance indicators (KPI) including increasing traceability of agri-commodities, with a focus on directly sourced soy in Brazil, assessed by an independent inspector annually. This traceability on soy is directly related to ensure it does not contribute to deforestation in Brazil (see below). Such measures are particularly welcome to most given the shocking announcements made on the rollback of vital environmental protections by the new Brazilian President Bolsonaro.
It is understood that there is a five basis point incentive or premium depending if targets are met or not. Cofco says that if it meets the agreed targets, the related margin savings will be invested to further improve performance across sustainable supply, health and safety, environment, communities and upholding standards.
"As a rapidly-growing international agri-business, meeting rising demand for food in a sustainable way is key to our purpose," commented Johnny Chi, chairman of Cofco International. "With our main financing now linked to sustainability performance we fully commit ourselves to further driving sustainability into our operations and supply chains."
Jing Wu, CFO at Cofco International, stated: "We are proud to have built this sustainable financing partnership with many of the largest international and Chinese banks. We hope to further leverage these relationships and together develop new innovative financing to incentivise sustainable agriculture."
ING, BBVA and Rabobank acted as sustainability coordinators. ABN acted as coordinator and facility agent. A spokesperson for Cofco International tells TXF the agreement to make this core financing based on sustainability criteria is one that was jointly forged by Cofco and the coordinating bank group – rather than being something solely pushed by the banks or Cofco.
Leonie Schreve, global head of sustainable finance at ING, said: "We believe sustainable business is better business and actively support our clients in their sustainable transition to combat climate change through financing. I am proud to welcome our first Chinese sustainability-linked loan client, and I hope many more will follow."
Jorge Gonzalez Jacob, global head of corporate lending at BBVA, said: "We are delighted to have been able to help Cofco International design its first sustainability-linked facility, and to continue to actively contribute to the Asian expansion of the sustainable loan market."
Jan van Nieuwenhuizen, member of the managing board at Rabobank, said: "We use our knowledge, networks and financial solutions to support our clients to improve the environmental and social sustainability of the food and agricultural sector. By incorporating sustainability KPIs into its core financing instrument, Cofco International is showcasing its commitment towards a higher level of transparency in some of the vulnerable agricultural value chains it is involved in."
The growing trend of sustainability-linked loans
Over the last 18-24 months there has been a growing trend of sustainability-linked loans within the agri sector. While some critics have labelled some of these financings little more than so-called 'greenwashing' by producers and traders, there is little doubt that the need to improve genuine ESG goals is becoming much more accentuated.
Much of the drive has come from the banks servicing the sector which are under intense scrutiny by their own compliance and governance departments as well as the wider public - and also have a close eye on 'reputational risk'. But at the same time, producers and traders have had to change, and most now realise that this is no longer just about 'public image' - but rather a need for positive change through long-term sustainability. And, it is widely seen that real pro-active responses are needed now rather than later.
The so-called ABCD's (Archer Daniels Midland, Bunge, Cargill, Louis Dreyfus Company) of the commodity trading world have a large part to play in this, but while some are very keen to push out their sustainability reports they remain loathe to release too many details of their financings. As private companies they want to keep it that way. So it is somewhat refreshing to see the relative openness of Cofco with this latest financing – but then it does actually have a lot to shout about, and may also have an eye on going public. And on the subject of the ABCDs – this should really now be solidly known as the ABCCDs!
The Cofco loan follows on this year from a $750 million revolving credit facility (RCF) arranged by Louis Dreyfus (LDC) North America in May this year, which is priced in relation to how the company performs in relation to a number of sustainability goals. Under this new 3-year revolving credit facility, the interest rate will be linked to LDC's performance on CO2 emissions, electricity consumption, water usage and solid waste sent to landfill. The loan was arranged by BNP Paribas, Bank of America, ICBC, ING, MUFG, Societe Generale and SunTrust. ING acted as sustainability structuring agent and BNPP as sustainability coordinator.
Federico Cerisoli, LDC's group CFO commented: "We are committed to fair and sustainable value creation, and with this first sustainability-linked RCF, today we are linking that commitment to our financing. It is also positive that the banking community is increasingly rising to the challenge, through novel financing options." He also added: "We intend to implement similar sustainability-related targets as our other two RCFs come up for renewal in Asia and EMEA."
Also in May, Switzerland-based coffee trading and logistics company Sucafina secured a $300 million sustainability-linked credit facility. The deal was led by BNPP along with 10 other banking institutions — including Rabobank as the sustainability agent.
Earlier in May this year, Mercon, a vertically integrated global green coffee supplier, closed a $450 million sustainability-linked senior secured RCF led by Rabobank. It is the first such facility for commodity trading in the US and the only coffee-specific sustainability facility globally. Rabobank acted as the sustainability structuring agent and ING Capital and BNPP as sustainability coordinators.
The pricing on this facility is linked to key sustainability initiatives measured by performance indicators and is aligned with Mercon's long-term strategy of 'building a better coffee world'. Pricing on the facility could be discounted or have a premium applied based on compliance with the sustainability performance indicators. It is also consistent with Rabobank's global sustainability focus through its Kickstart Food programme. Nader Pasdar, Rabobank's head of markets North America, stated: "This transaction is a great example of how aligning our sustainability principles with that of our clients can ultimately bring financial benefits to them."
And in April this year ECOM Agroindustrial Asia signed a $600 million sustainability-linked RCF. It is understood that facility comprises a $400 million one-year tranche priced at 125bp and a $200 million three-year tranche priced at 175bp. The deal was led by ABN and refinances a 2018 facility.
Much of the earlier drive towards sustainability-linked loans has come out of Asia. Back in March 2018, Singapore-headquartered agri-business trader Olam International signed Asia's first sustainability-linked club loan facility, and actually the first club loan in the agri-sector - securing funding of $500 million.
In this club loan format, Olam self-arranged the 15 participating banks on the deal and is working in collaboration with them on achieving pre-set sustainability targets. ING is the sustainability coordinator for the facility and BNPP is the facility agent. Other banks on the deal include ABN, ANZ, Commerzbank, CBA, DBS Bank, HSBC, Mizuho Bank, MUFG, NAB, Natixis, Rabobank International, Standard Chartered and UniCredit
Under the facility, Olam is committed to meeting improvement targets for a comprehensive range of ESG metrics, as assessed by Sustainalytics. The metrics are tested on an annual basis and if the pre-set improvement targets are achieved, the interest rate on the loan is subsequently reduced.
At the time, Olam's co-founder and group CEO, Sunny Verghese, said: "We believe that this will serve as a catalyst in further developing sustainability-linked financing in the region. This is a good example of how sustainable companies can become more successful and of how we can 'do good' and 'do well' at the same time."
And it was back in November 2017 when the first sustainability-linked loan was arranged with an agri trader – this was a $150 million bilateral RCF with Singapore-headquartered Wilmar International, arranged by ING Bank. The collaboration was also the first of its kind specifically linked to the palm oil industry – a sector which has for many years been blamed for huge deforestation of primary rainforest in South-East Asia.
Under the deal, Wilmar committed to improve aspects of its ESG performance, with progress measured by Sustainalytics. If the performance milestones are met, the interest rate for part of the loan is reduced for the following year. At the time, Gerrit Stoelinga, CEO for ING Wholesale Banking, stated: "We appreciate the commitment and market leadership from Wilmar to get on board with the concept. We have a strong pipeline of sustainability deals and will continue to find innovative ways to empower and support our clients in their sustainability journey."
Then in June 2018 Wilmar also secured a $200 million bilateral loan with OCBC Bank, again linked to sustainability KPIs. At the time this was the largest sustainability-linked bilateral loan by a Singapore bank. Wilmar then followed this up with a $100 million RCF with sustainability criteria in August 2018.
Cofco pushes the case for soy and traceability
As noted above, a number of other agri traders have already arranged sustainability-linked loans, but none have closed one of such volume as Cofco. And although Cofco may be seen to be slighter later than some with such a deal, the company has been making significant noise on the issue of agri-sustainability and in particular it has been one of the leaders regarding the traceability of soy, with the mantra: 'traceability to origin is a prerequisite to building more sustainable supply chains'.
In an article entitled 'We can feed the world in a sustainable way, but we need to act now' published as part of the World Economic Forum in January this year, Jun Lyu, chairman of Cofco Corporation, argued that the commercial case for sustainable production and consumption is lagging behind the moral one.
He also put forward the proposition that we will be able to feed the 10 billion people on the planet by 2050 if we change many of the practices we have now – and that soy is the crop, that grown responsibly could be the game changer, asking: "Soy: the magic bullet in food security?" He also noted: The long-term success of the agribusiness sector relies on the natural resources and ecosystem services that keep the efficient food production circle going." And further: "Forest conservation is a critical element to safeguard future agricultural production and food security."
He noted: "As the world's most efficient protein crop (contributing up to two-thirds of total livestock feed), soy has the potential to balance the world's food security/sustainability pendulum. Indeed, the UN Food and Agriculture Organisation calls for its production to double by 2050."
But he also added: "This small bean has been heavily criticised for its part in deforestation and the associated impact on indigenous communities, especially in the Amazon. Collaborative efforts like the Soy Moratorium, an agreement to prohibit trading soy derived from Amazon land deforested after 2008, have turned the tide on soy-related Amazon deforestation. Collective efforts now need to be extended beyond Amazon to other equally fragile soy production regions, such as the Cerrado."
He noted that one approach could be to further encourage soy cultivation on pastures already cleared for cattle farming. Over 25 million hectares of land exists in the Cerrado for example.
And in February this year, as part of the company's work to contribute to a sustainable global food supply chain, Cofco International joined the World Business Council for Sustainable Development (WBCSD) - a global, CEO-led organisation of over 200 leading businesses working together to accelerate the transition to a sustainable world. Member companies come from all business sectors and all major economies, representing a combined revenue of more than $8.5 trillion and 19 million employees.
Johnny Chi, chairman of Cofco International, commented: "WBCSD offers a platform for further collaboration with stakeholders across various industries with the common goal of feeding a growing global population sustainably."
WBCSD president and CEO Peter Bakker noted: "Transformation of the global food system is essential and will cover a wide array of sustainability targets. As one of the world's largest agri-businesses, the inclusion of Cofco International towards these efforts is vital."
Also in February, members of The Soft Commodities Forum (SCF), a global platform for leading soft commodities companies, including Cofco, convened by the WBCSD, committed to a common framework for reporting and monitoring progress on transparent and traceable supply chains for soy in Brazil's Cerrado region.
At the time, Ian McIntosh, CEO of Louis Dreyfus Company (LDC), one of the founding members of the SCF, stated: "We are continuously seeking to rise to the challenge of feeding the world's growing population in a sustainable manner. The SCF allows us to set common sustainability goals with our peers, and mutual reports on our progress, as one of the means we have to ensure fair and sustainable value creation."
Diane Holdorf, managing director food & nature at WBCSD, stated: "The SCF facilitates the first time leading global commodity traders are working together in a pre-competitive project to address sustainability risks they all share, but which no single company can resolve alone. Unprecedented collaboration such as this, together with other stakeholders, is required to address these complex food system challenges."
In addition to LDC, members of the SCF consist of ADM, Bunge and Cargill and also now Cofco International and Glencore Agriculture.
Now time to get up to speed on the markets.
Here's our exclusive TXF Essentials subscriber content
TXF Commodities Amsterdam 2019: ING on following the supply chain
In the midst of TXF Amsterdam, Natalia Heidendal, head of structured commodity finance at ING, talks about the search for producers within emerging markets, the rise of base metals and the risks imposed by sanctions and tariffs within the commodity market.

Mind the gaps: On trillions, trade and financing women-owned and run businesses
TXF talks to Makiko Toyoda and Jessica Schnabel, the women who are spearheading the development of IFC's latest initiative to raise access to trade finance for women-owned businesses, revealing ambitious goals and the practical steps to help fulfil them.

TXF Commodities Amsterdam 2019: Mizuho on balancing risk and reward
At TXF Amsterdam, Marc Smallcombe, senior director energy and commodities at Mizuho, talks about growth of business in Russia, the challenges of blockchain and why the Japanese bank is benefiting from its low cost of funding.

Risky business: Examining Exim and trade wars in the US
In the second of this series of Risky Business podcasts Coriolis Technologies CEO Rebecca Harding talks to TXF's Katharine Morton in more depth about the effects trade wars are having on US trade, and what the impact will be of US Exim getting back its mandate.
Plus, to top things off..
the news you thought you had but didn't.
Jackson Generation CCGT financing closed
J-Power-owned Jackson Generation has closed on the project financing backing its 1.2GW CCGT project in Illinois.

Dumas re-emerges at SMBC
Raphael Dumas, until three months ago director of the Americas real estate and infrastructure group at HSBC Securities in New York, has re-emerged at SMBC as an executive director.

Cocobod to close annual refi in mid-September
Cocobod is expected to close its annual pre-export finance (PXF) facility by mid-September. The loan, which has been launched at $1.3 billion, will be used for coca purchasing and other cocoa-related operations.

Macquarie appoints new upstream lending head
Andy Duncan has been appointed head of upstream lending at Macquarie in London. Duncan, who has spent the last three years running his own oil and gas consultancy (Semper Consulting), was previously executive director of oil and gas at Standard Chartered in London from 2014-2015, and prior to that, director in energy and metals finance at Bank of America from 2010-2014.

Zachariah resigns from head of loan syndication at ICBC
Benny Zachariah, head of global loan syndication at Industrial and Commercial Bank of China (ICBC), has resigned. London-based Zachariah is working his notice period, while completing existing projects and helping his firm find a suitable successor.

Glass Mountain add-on commitments due
Commitments are due tomorrow on Glass Mountain Pipeline's $129 million term loan B, an add-on to its existing term loan B borrowing, to fund capex on the southern extension to its oil pipeline.

Lima Metro Line 2 to issue second bond
The Metro consortium – comprising ACS Group, FCC, Salini Impregilo, Ansaldo and Cosapi – has been roadshowing a $539 million 15-year (maturing 2034) bond to finance future construction works on the Lima Metro Line 2 project and a mandatory redemption of a portion of the project's $1.15 billion 2034 bonds placed in June 2015.

Beatrice offshore refi cuts 100bp-plus off original pricing
The 588MW Beatrice offshore wind farm in Scotland reached full financial close last week on a £1.95 billion ($2.46 billion) facility to refinance the outstanding debt stapled to the scheme.

More details on NovEnergia refinancing
Pricing details have emerged on Total Eren's refinancing of the acquisition bridge loan it used to buy NovEnergia in April.

Hopkins takes sole lead at Wells Fargo renewables
Philip Hopkins took over sole leadership of Wells Fargo's renewable energy and environmental finance business on July 1 following the retirement of Barry Neal. Hopkins and Neal jointly led the group, building the business into one of the largest renewables tax equity investors in the US.

West Deptford Energy refinancing out to banks
LS Power-owned West Deptford Energy is out to banks with a $500 million package to refinance debt on its 744MW West Deptford CCGT project and partially fund a $90 million distribution to shareholders.

Templeborough biomass refinancing priced
Copenhagen Infrastructure Partners' (CIP) is refinancing the 42MW Templeborough biomass project in the UK.

O'Flanagan new head of NDFA and NewERA
Ireland's National Treasury Management Agency has promoted Andrew O'Flanagan to director of NDFA and NewERA.

Go-Ahead closes Augsburg Lot 1 rolling stock financing
Go-Ahead Group has closed on the financing for the €400 million ($449.5 million) order it placed in January with Siemens Mobility for 56 regional multiple-unit trainsets for its Augsburg Lot 1 rail concession in Germany.

K2-Hydro project nears financial close
Sponsors of the 250MW Kidston Stage 2 pumped storage hydro project (K2-Hydro) in Australia –Genex Power (50%) and EnergyAustralia (50%) – are expected to reach financial close on a A$610 million ($425 million) debt package to fund the scheme in Q3 2019.

HSBC China appoints new head of loan origination
HSBC China has named Zuocheng Ding as head of loan origination in Shanghai. Ding, who will report to head of debt capital markets Gina Tang, joined HSCB China in May, after working at Standard Chartered as director of loan syndications for eight years.

Banks mandates near for Oman's $3bn pre-pay facility
Oman has been sounding out bank appetite for a $2.85-$3 billion commodity-linked pre-payment facility. The three-year loan is likely to include the use of a SPV.

Hann resigns from CIB
Nicholas Hann confirms he has resigned from his role as head of investments at Canada Infrastructure Bank (CIB) after just 10 months in the job.

Pasto-Rumichaca 4G toll road reaches FC
Concesionaria Vial Union del Sur – a consortium comprising Sacyr (60%) and Herdoiza Crespo (40%) – has reached financial close on the COP2.3 trillion ($740 million) 80 km Pasto-Rumichaca 4G toll road in Colombia.

Goldwind in for Agnew gold mine power scheme
Australian power company EDL signed a wind turbine contract this month with Chinese turbine manufacturer Goldwind for its $112 million ($78.6 million) solar, battery and gas hybrid microgrid project linked to the Agnew gold mine in Western Australia.

NYSERDA selects two preferred bidders for offshore wind
New York State Energy Research and Development Authority (NYSERDA) has appointed a 50/50 joint venture between Orsted and Eversource, and an Equinor sole venture as preferred bidders for two large-scale offshore wind concessions.