Perspective
04 March 2020
Export finance report 2019: A drastic drop in global ECA-backed deal volume
Overall volumes of global export finance fell by almost 30% last year compared to 2018 according to the full-year TXF 2019 Export Finance Report. Max Thompson reviews the ECA league tables alongside the drivers behind the drastic drop in ECA-backed deal volume, with lower numbers across all major sectors other than oil and gas.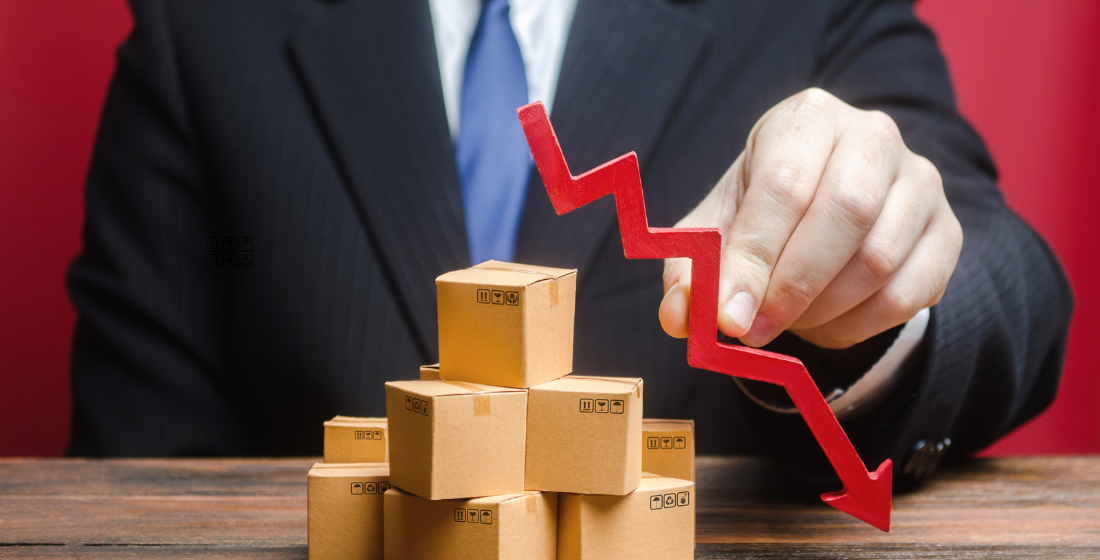 The full-year 2019 edition of TXF Data's Export Finance market overview is our most representative and comprehensive report yet. During the period covered by this report, TXF Data recorded 328 ECA-backed deals – a decrease of 76 on 2018. This drop in deal flow represented a decrease of 26.7% in ECA supported deal volume compared with 2018.
The total deal volume figures – which can be found in the report which has just been released online for TXF Data subscribers – reflect lower numbers across major sectors other than oil and gas. Oil and gas actually increased by $3 billion in volume despite substantial growth across the non-ECA backed global renewables market.
For example, the ECA-backed aircraft, conventional power and cruise ship sectors – usually stellar sectors for ECA support after oil and gas deals – all dropped significantly by deal volume compared to 2018.
The 2019 Export Finance report's depressed volumes mirror what was a pretty dire year for ECA business. SACE was the most active ECA according to the 2019 report, with 36 transactions accounting for a total deal volume of $9.82 billion, followed by K-Sure ($8.6 billion/18 deals) and Euler Hermes ($8.49 billion/49 deals).
The top three ECAs in 2019 were between $2 billion to $3 billion shy of the top three ECAs in the previous year in terms of exposure: JBIC topped the 2018 ECA charts with a total volume of $13.74 billion (35 deals), SACE was a close second ($12.83 billion/29 deals) and Bpifrance came in at third on the list ($11.17 billion/20 deals), having dropped to eighth on the 2019 ECA league table with a total volume of $3.85 billion – a significant decrease in exposure of around $7 billion.
JBIC was usurped by SACE for the top spot in 2019, as the Japanese ECA slipped to fourth position last year with a total deal volume of $7.07 billion (29 deals). Chexim was fifth on the ECA league table list in 2019 with a total ECA-backed exposure of $6 billion, while Sinosure didn't even make it into the top 10. However, it is important to note, TXF Data only captures internationally banked deals covered by Sinosure and Chexim, as Chinese banks (and ECAs) do not submit deals. Therefore, the Chinese ECAs league positons are more reflective of a lack of transparency than a drop off in deal flow.
EKF were sixth on the list, with a total volume of $4.53 billion, driven mostly the Danish ECA's exposure to the offshore wind sector globally – two large-scale multi-sourced deals in Taiwan come to mind, Yunlin and Formosa 2.
Many ECAs have said while there were fewer deals year-on-year, 2018 was in fact a record year which warps last year's figures somewhat. Other ECAs point to more opportunities to diversify their exposures in 2019, which has meant a growth in small ticket coverage. Either way, it is fair to say if the €11.4 billion heavily ECA-backed loan to finance Gazprom's Amur Gas Processing Plant in Russia hadn't reached financial close at the end of 2019 – overall ECA volumes last year would have made for very bleak reading.
The overall Export Finance report 2019 contains numerous charts and diagrams going into interesting depth as well as looking at the trends evinced by the market with more forensic detail and analysis. We even analyse pricing and tenors – please take a proper look.
The full-year Export Finance report is available for TXF Data subscribers only. If you do not subscribe to us yet and you want to find out more please contact the team by emailing: subscriptions@txfmedia.com.
Now time to get up to speed on the markets.
Here's our exclusive TXF in depth articles
Keynote: Finnvera CEO on cruising concentration risk
Finnvera's CEO Pauli Heikkila talks to TXF about how the Finnish ECA's increased exposure to the cruise ship sector drove much of its stellar growth in 2019. Should managing concentration risk be a concern going forward, not least amid the current coronavirus outbreak? Is Heikkila worried that the ECA, which won TXF's ECA of the year award in 2018, will find diversification a challenge?

The great project debt puzzle
The aspirations of the EU Green Deal and the bloc's adoption of CRD IV are contradictions that leave lenders and borrowers confused - and more significantly a potential hole in the availability of project debt to fund the plan. Can non-bank lending plug the gap?
Exclusive TXF Tracker and Originals content
EI Al Airlines's UKEF-backed deal priced
El Al Israel Airlines (El Al) closed a $113.9 million UKEF-covered loan to finance the procurement of one Rolls Royce-powered Boeing 787 Dreamliner plane on 27 November 2019.

Vietnam issues RFP for floating solar advisory
Six technical and commercial advisory teams have until 20 March to submit RFPs for two floating solar plants in Vietnam, after the Ministry Industry and Trade's (MOIT) technical adviser issued the RFPs on 24 February.

Kim re-emerges at Mizuho as power and infra Americas MD
After leaving Natixis last year, Jonathan Kim has re-emerged as managing director and head of Americas power and infrastructure at Mizuho in New York.

Goreway CCGT refinancing closed
Capital Power has completed a refinancing of its 875MW Goreway gas-fired combined-cycle project in Ontario – an asset it acquired from JERA and Toyota Tsusho in 2019 for $387 million along with the assumption of $590 million of project level debt.

Murphy's Aviva infra role expanded
Darryl Murphy is said to have been appointed combined head of infrastructure debt and equity at Aviva Investors – although neither Aviva or Murphy will confirm the move.

BBI promotes Jennings
Mark Jennings has been appointed executive vice president of P3 investments and project finance at Balfour Beatty Investments (BBI), where he has worked since 2006 and where he was previously head of project finance North America and a senior transaction manager.

Mainstream tests bank appetite for Huemul renewable scheme
Mainstream Renewable Power is testing bank appetite for an approximately $500 million-$600 million loan to finance development of the Huemul renewable scheme in Chile.

Norilsk Nickel upsizes and extends term loan
Russian metals producer Norilsk Nickel refinanced its $2.5 billion term loan on 21 February.

Torm closes $386m partial refi and newbuild facility
Denmark-based oil shipper Torm, a subsidiary of Oaktree Capital, has closed a $386 million facility comprising part refinancing of a $177 million loan signed in 2015, and part add-on to finance delivery of a newbuild tanker.

Colombian Pacific coast LNG regas scheme tender shapes up
Colombia's Mines and Energy Planning Unit (UPME) are expected to launch the procurement process for the Pacifico Colombiano LNG regasification project in H1 2020.

DEWA breaks tariff records with Hassyan IWP offer
Dubai Electricity and Water Authority (DEWA) has received the lowest water levelised tariff to date for an independent water project (IWP) in the tender for its 120 MIGD Hassyan reverse osmosis scheme.

Jubail 3A IWP bids in
On 1 March, Saudi Water Partnership Company (SWPC) announced the preferred bidder from four consortia vying for the $1 billion Jubail 3A IWP project in Saudi Arabia.

Herne CHP project financing closed
GuD Herne, in which STEAG Beteilligungsgesellschaft and Siemens Project Ventures each have a 50% share, has reached financial close on a €355 million deal to finance its 650MWel/400MWth gas-fired combined heat and power (CHP) project in Herne, North Rhine-Westphalia, Germany. Construction began on the €478.9 million project in October 2019 and is being completed by Siemens Gas and Power.

Top takeaways from CESCE event in Madrid
The digital revolution and energy transition were the two main thematic pillars to yesterday's XII CESCE conference in Madrid. The programme, which was organised by Spain's ECA, CESCE, addressed the most ambitious and challenging topics facing exporters, not just for the ECA market – but for business in general.

Thameslink rolling stock refinancing launched
Cross London Trains – a joint venture now owned by Dalmore, Equitix, Siemens and Innisfree since 3i divested last year – has launched a refinancing to prospective lenders of the Thameslink rolling stock PPP deal it closed in 2013.

Pemcorp gas-fired plant refi signing nears
Arroyo Energy is expected to sign on a $170 million seven-year loan in April to refinance the debt package stapled to its 131MW Pemcorp simple-cycle gas-fired project in Mexico.

Indonesia Power extends EOI deadline
PLN's subsidiary Indonesia Power (IP) has extended its deadline for submission of expressions of interest for the development of four solar projects.

$600m Cocobod loan signing hit by coronavirus fallout
Cocobod's $600 million recievables-backed term loan has been signed by banks nearly a month behind schedule, due to some lending Asian banks being unable to complete the relevant paperwork on time because of the coronavirus.

Algonquin closes on renewables and gas-fired financings
Algonquin Power has had a busy start to 2020, closing short-term construction financing for two renewables projects - Sugar Creek Wind, Maverick Creek Wind Holdings - and a refinancing for a gas-fired project in the US: Stonepeak New England Power.