Perspective
18 March 2020
ECAs characters in action: In viro veritas 2
There's been a lot of activity behind the scenes at ECAs amid the abrupt systemic shock of Coronavirus. Some have been faster, and some more transparent communicators, than others. Is it a judge of character? TXF looks at the degrees of action in the market and applauds those taking steps to help SMEs and smaller businesses. After all, it's the sector many profess to want to support in times of need, and now is a great opportunity.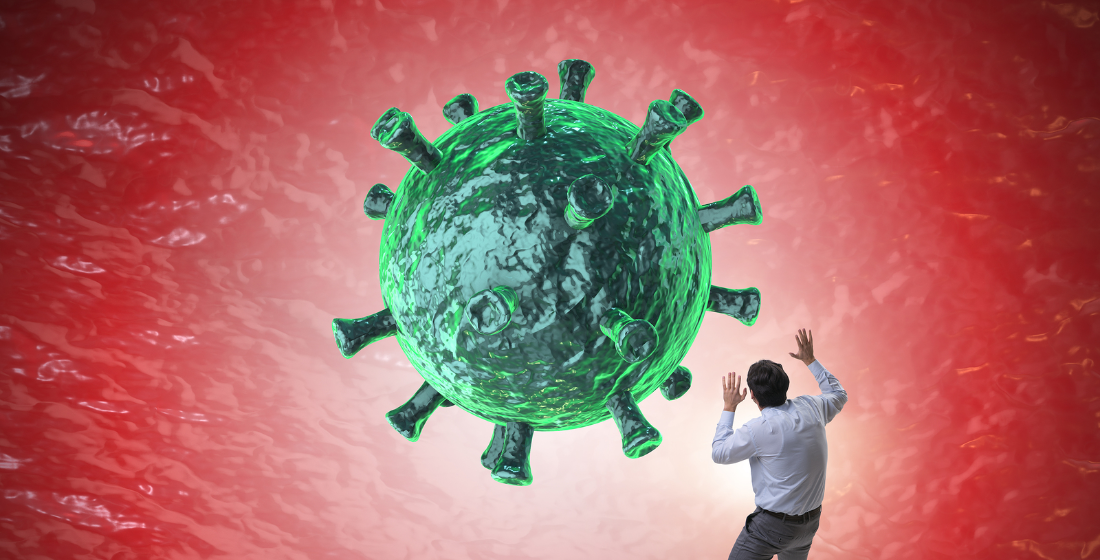 'There is no art to find the mind's construction in the face,' to quote Duncan in Shakespeare's Macbeth. This loosely translates as don't judge a book by its cover. But the soul of an export credit agency sometimes appears to reflect in the way it communicates. Think global, act local was TXF's call to action, following China's experience at the end of February. How are the ECAs responding as the crisis evolves in the rest of the world? Things are changing fast.
Plaudits for positivity, proactivity and speed go to several agencies – and TXF has spoken to four of them in more depth – EKN, Euler Hermes, US Exim and EDC, as well as looking at Italy, France, Finland, UK and Spain. We particularly looked at how they are supporting potentially more vulnerable small and medium sized clients, along with the larger ones.
Opportunity and proof of relevance are really good to see. "This is quite a busy time, but also exciting," says Susanne With, external relations manager at the Swedish agency, EKN (which TXF visited in February in what already seems like a different world). "We always know that what we do makes a difference, but at times like this we see that our support can be really crucial. We strive to be fast to respond to changed market needs, in a responsible way."
Edna Schoene, CEO of Germany's Euler Hermes, tells TXF that while it is still difficult to foresee the full impact of the pandemic on the German economy, like other countries, the government is taking 'decisive and forceful action' against the economic impact including large expansion of existing liquidity programmes for companies and entrepreneurs through national and regional banks to obtain bridging finance. There are also tax deadline measures and improving flexibility of the short time working allowance programme.
"In terms of specific ECA measures, we believe that at the moment our current system, which was even enhanced during the financial crisis, offers sufficient support for the current situation both in terms of availability of our triple-A rated cover and of refinancing funds available from KfW. The government is prepared to increase the authorised budget limit of the scheme, should it become necessary," Schoene says. "Apart from that we have installed a special task force, closely monitoring the developments particularly for our SME clients, their demand of short-term cover and some particularly exposed sectors. If additional support for the German export business should become necessary, we will put in place appropriate solutions together with the German government." Private credit insurance may have a particularly important role to play in short term covers.
What do corporates themselves want?
It's not just smaller companies that may need support. What do the larger corporates themselves want from ECAs in the current crisis? "A week ago I would have been pretty sure about my replies, but I don't really know how corona is affecting everything, and the credit markets too. It's all happening so quickly," says the head of export finance at one multinational who didn't want to be on the record. "It's too early to say what sort of credit support we might need in the future. Our ECA was on a call with us this morning, and they asked us what kinds of actions and structures we might need as exporters," she says. The current crisis is making people think outside the box. "It might be a good thing to increase the proportion of local content, to make repayment structures more flexible and to reduce premiums to make export credits more competitive with other alternatives, and also looking forward, soft loans may be helpful. Before coronavirus this is something we wouldn't even have thought of in our sector."
EKN's positive action includes market research. "What do customers, exporters and banks, need from EKN?" Carl-Johan Karlsson, director and head of the SME & midcap business at EKN asks. At the moment, EKN complements the private market with working capital credit guarantees to SMEs and has a solution in cooperation with the European Investment Fund to help innovative midcaps which shares banks' risk on Swedish exporting companies when lending working capital.
"EKN is currently investigating if there will be a need for a similar financial solution also for larger companies. A working capital credit guarantee for large companies was developed during the financial crisis, as a temporary solution 2009-2010. We are in daily contact with our customers to see how the situation develops." Karlsson foresees difficulties obtaining imports from China will continue to affect companies. "This will especially hit SMEs but cause problems also for large corporates, when their sub-suppliers come into difficulties in production or liquidity. We foresee that some Swedish SMEs will have liquidity problems and are prepared for requests for rescheduling in guaranteed working capital credits."
EKN has a total statutory limit of SEK450 billion (about $45 billion) and its outstanding exposure, (guarantees and offers) is currently SEK272 billion. "EKN has a strong financial position and is ready to meet increased demand from exporters and banks for guarantees, Karlsson says.
US Exim and EDC quick off the block
At the recently reauthorised Export-Import Bank of the US (US Exim), action has also been swift. US Exim set out a programme of relief measures for US exporters and financial institutions in anticipation of continued effects of the Covid-19 coronavirus outbreak on 12 March. "We are concerned about our customers, stakeholders, staff, and all who may be affected by this outbreak," President and Chairman Kimberly A Reed announced in a statement. "We want all our customers – especially those US exporters who are small business owners – and their lenders to be able to look out for their employees and businesses without worrying about meeting deadlines.
"To this end, we are extending the periods of our working capital facilities and the deadlines of insurance policies and claims filings. We also are inviting companies to contact us if they are experiencing payment issues or difficulties accessing liquidity. We stand ready to work with our customers to assist them through this difficult and challenging period."
The US ECA has extended programme waivers, deadline extensions, streamlined processing and is giving extra flexibilities to its customers initially for 30 days, but that may be extended at US Exim's discretion in the future. The programmes covered include: the working capital guarantee programme; multi- and single-buyer short term insurance programmes and medium term single buyer insurance policies issued to exporters. A factsheet is published online with further details
Canada's ECA was also quick off the mark. EDC's webinar, also on 12 March, to global exporters discussed structured trade policies EDC is offering, the risk sharing opportunities for working capital management to bridge the credit risk gap associated with operating in the current environment, and EDC's export guarantee programme.
Getting more working capital from banks is certainly an issue and Rajesh Prashadcolah, bank channel director at EDC, talks about the need for corporates to be able to pivot quickly in order to find new suppliers, all of which will add to costs. He emphasises the need to talk to trusted advisors, assess current capital requirements, look at any temporary increase in needs, assess trade terms, and also talked about the bonding solutions from EDC, such as supplier bonds, to provide suppliers comfort. "Change can be hard, but it creates an opportunity to reevaluate," Prashadcolah tells the webinar. That could even include looking at new markets abroad to diversify.
Telling corporates to talk to trusted advisors is a common theme among ECAs. "First contact your bank. The primary solution is to extend the payment period for existing credits or to a new working capital credit issued by the Finnvera Guarantee Bank," Pauli Heikkilä, CEO of Finnvera, tells his followers on LinkedIn and twitter on 14 March. Heikkila told local press the ceiling for Finnvera's domestic liabilities in legislation is €4.2 billion. "At most, these liabilities were close to €3 billion during the previous crisis. Today, it has fallen close to €2 billion. So we have the opportunity to double our credit. Based on past experience, this should be sufficient," he says.
Action roundup
Italy's SACE Simest were early movers on 28 February, which is understandable, given how early in the year Italian companies have been affected by the virus crisis. Its support committee has approved a package including six month deadline moratoriums on certain documentation and reports and amortisation and pre amortisation periods on loans. It has cut certain penalties and boosted its subsidised loans via Simest to SMEs.
Bpifrance, whose remit includes providing assistance and financial support to small and medium-sized enterprises, announced a toll free hotline for French exporters direct to 50 local departments and to help deal with cashflow problems amid the coronavirus Covid-19 epidemic. Support measures at the French ECA have been in place since 2 March to help guarantee cash loans to SMEs and MSMEs. Support includes guarantee extensions via French banks and some fee waivers. Companies apply through their banks, which do the analysis on requests and the agency commits to respond in five working days.
UKEF communications on disruption have mostly been via the official government response on 9 March, which explained UKEF's export working capital scheme, export insurance policy and direct lending facility. UKEF has over £4 billion of capacity to support UK firms exporting to China, as well as significant capacity across other markets affected by coronavirus to help cover these risks, it explains.
CESCE - the Spanish ECA's external communications response has been muted, limited to a press statement on 12 March, and specifically refers mostly to its own business continuity operations and staff amid the crisis.
Risks and commitments
How the situation will affect ECAs' own risks and commitments is also a moveable feast. "When it comes to country risk, EKN is identifying countries that are most vulnerable and whose economies, financial systems and business environment are most exposed," says Karlsson. The geographical emphasis of the pandemic is also changing. "The origin of the crisis in China has been the driving force in the first analysis. This perspective will be supplemented later, given that the acute area of the crisis over time tends to move. Over the past two weeks, Europe has been increasingly in focus. For some countries the changed risk situation will lead to a stricter country policy," he says.
Macbeth may allegedly have been written, allegedly by Shakespeare, allegedly while Shakespeare was 'social distancing' during a lock down during a period of plagues in England – a time of great creativity.
Governments may continue to need to act as lenders of last resort, a backstop to keep global markets moving. Funnily enough, a mechanism already exists for those wheels to keep turning, and it's called export finance, and it is what export credit agencies can do, and already do, as long as companies get to know about it.
This is a fast moving situation. Two weeks ago I was in London. Who would have thought that I risked an international conference call being interrupted by the cat of a senior press liaison officer across the Atlantic thousands of miles away from my own 'social distancing' in a cottage in Cambridgeshire.
Now time to get up to speed on the markets.
Here's our exclusive TXF in depth articles
Expert briefing: Has the US-China trade war found peace?
James Burgess, head of commercial for London and UK South East region at Atradius takes a look at the latest developments in the tit-for-tat US-China trade war, and asks whether 2020 will mark the end of trade war fears?

Nornickel refi: More than a pricing play
Nornickel has sealed a $4.15 billion refinancing at time when Russian corporate borrowers and international lenders have found their cost of debt aspirations harmonising, according to sources, with the producer's upsized and tightened deal a testament to this market sentiment.

Expert briefing: Hands clean? Understanding the UK's trade stance amid Coronavirus
Dr Rebecca Harding, CEO of Coriolis Technologies, looks at the UK's trade negotiation stance after Brexit amid the Coronavirus outbreak. The interconnected nature of global trade means there are (sometimes unusual) opportunities and risks for the country
Exclusive TXF Tracker and Originals content
ChemOne's PEC project out for ECA-backed deal
ChemOne is out to lenders and ECAs for financing for its $3.38 billion Pengerang Energy Complex (PEC) project.

Upper Trishuli hydro deal to close in October
Sponsors of the $647 million 216MW Upper Trishuli hydropower project in Nepal are expected to reach full financial close on $453 million ECA/DFI-backed debt package to fund the scheme by October this year.

New Appointments and promotions at UniCredit
Tim Hoffmeister has been replaced by Carlo Fontana as UniCredit's global head of debt syndicate. From 1 March, Fontana, who has been at the bank since April 2019, has been reporting to Luca Falo, head of global syndicate and capital markets at UniCredit

Sacha Kamp promoted to managing director at Generali
Sacha Kamp has been promoted to managing director at Generali Global Infrastructure in London. He joined Generali two years ago after more than five years at SMBC.

Frances's Fecamp offshore wind farm near financial close
Sponsors of the 497MW Fecamp offshore wind farm in France are expected to reach full financial close on a €1.56 billion ($1.76 billion) project financing to fund the scheme next month.

Changes at the top of core trade at JP Morgan
Natasha Condon is set to replace Michael Quinn at the helm of core trade at JP Morgan under the recently appointed head of trade, Stuart Roberts who joined last May from Citi.

Tata Steel signs €1.75bn dual-tranche facility
Tata Steel, via its Dutch business unit Tata Steel Netherlands Holdings, has signed a €1.75 billion ($1.91 billion) dual-tranche loan, with five-year and seven-year tenors, provided by 16 international banks.

UK budget infra spending plans but still no details on where the funding will come from
Recently appointed UK chancellor Rishi Sunak has pledged £640 billion in infrastructure spending in his first budget, which was presented to the House of Commons on 11 March.

Seagreen offshore wind ECA-backed deal nearing close
An ECA-backed deal for SSE's 1.175GW Seagreen offshore wind project in the UK is progressing, with a possible financial close by the end of March.

Details emerge on DFI-backed Mazar gas-fired power deal
More details on the DFI-backed 58.6MW Mazari Sharif gas-fired power plant IPP phase one financing in Afghanistan have emerged. Sponsored by Afghan conglomerate Ghazanfar Neft & Gas DMCC (60%) and Mytilineos (40%), the scheme is backed by a 20-year PPA with Da Afghanistan Breshna Sherkat (DABS).

Sanchez Gil promoted at Bankinter
Alberto Sanchez Gil has been promoted to vice president, structured trade and export finance at Bankinter.