Perspective
27 April 2020
A gateway to digital deal-making: TXF Africa goes live
Region:
Middle East & Africa
Our first fully integrated virtual event is now live for delegates to view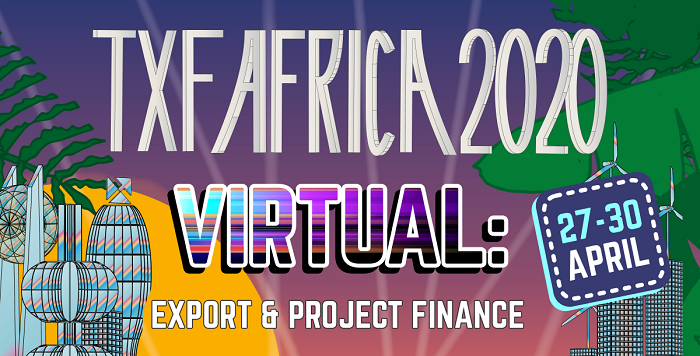 We're live! TXF Africa Virtual: Export & Project Finance, the industry's first fully integrated virtual event, is going live today. We're gathering 600+ guests from across the world, all of whom play active roles on projects in Africa.
Our online event brings together more than 40 expert speakers, 3 in-depth deal analyses, 4 intimate idea labs, 6 panels, 3 high powered keynotes alongside seamless digital networking at the click of a button. Set up face-to-face video calls, start a live chat, or leave a message.
The event will broadcast live content from April 27-30. Of course, if you miss anything the first time round you can access all sessions on demand and continue to use the networking function until May 8.
Here are just some of our highlights from the upcoming programme:
Monday April 27

Tuesday April 28

Wednesday April 29

Thursday April 30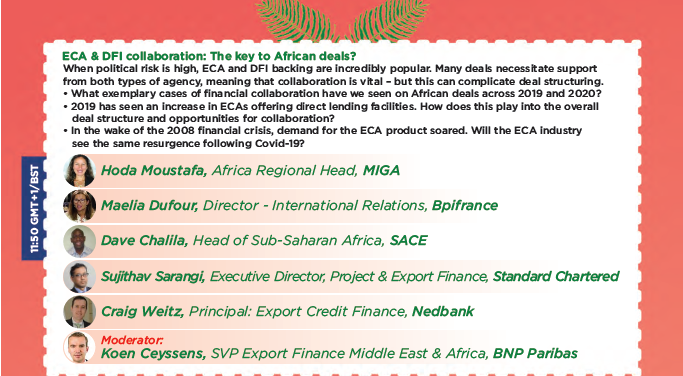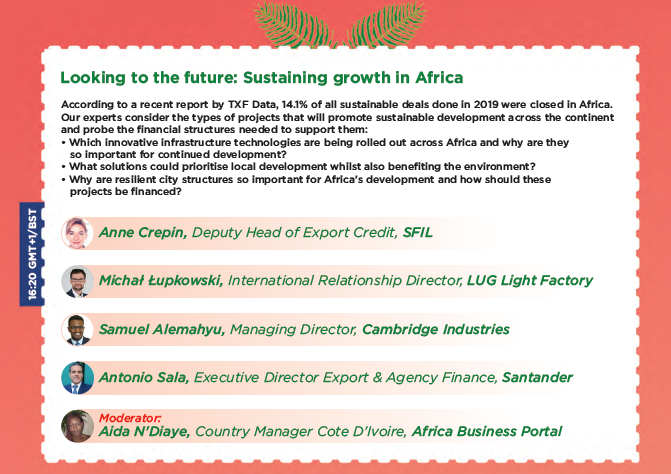 Keen to get involved? Email eavie.burnett@txfmedia.com for more information.