Expert opinion
01 July 2020
Stages for Change: Diversifying management in trade & export finance
Region:
Middle East & Africa, Americas, Asia-Pacific, Europe
From entry-level hiring and management promotion to ECA and DFI mandates, TXF's Stages for Change series examines the role the trade and export finance industries must play in challenging racism, sexism, and social injustice.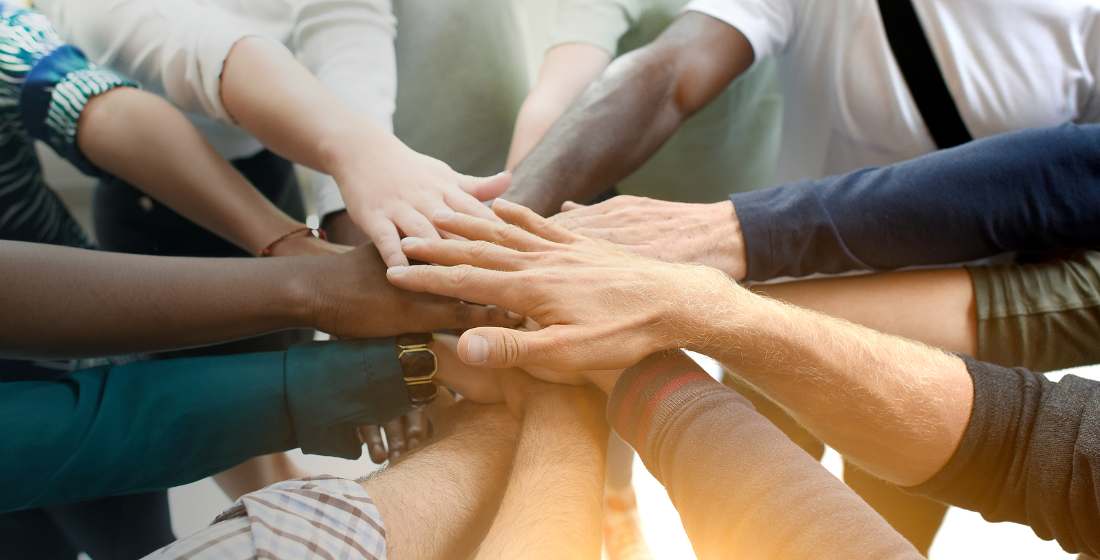 There have long been calls for diversity in the trade & export finance markets. And given all things ESG is the mantra for finance practitioners going forward, the onus on gender and ethnic diversity in the workplace is somewhat slow out of the blocks. According to a report by Oliver Wyman, the finance industry displays only 20% of women on executive committees and 23% at board level. It also says only 6% of CEOs in the finance industry are women. There is clearly work to be done.
It seems, however, that the industry is increasingly comfortable in discussing the gender gap in trade finance. We've seen more women progress to board level roles, although they are still under-represented, but there remains an elephant in the room: race. Global protests following the death of George Floyd in the US have got the world challenging their understanding of racism and looking for tangible ways to make a difference – and this should also apply to the trade and export finance industry.
As market commentators, TXF is able to take an almost bird's eye view of the people who lead our industry. Over the years, we've been delighted to see more and more women taking on leadership roles. However, broadly speaking, we tend to be an industry led by straight white men. The term 'manel' comes to mind at nearly all the industry conferences - for those that don't know this is an abbreviation for a panel of men. This is of course no detriment to their talent, but it does suggest that there are significant disparities in opportunity.
In researching this piece, I struggled to find statistics on the number of black and minority ethnic (BAME) professionals in financial leadership roles. This speaks to a wider discourse of discomfort when it comes to discussing racial prejudice, particularly towards black people – a narrative which we are only just beginning to dismantle. If industry events are anything to go by, management in trade and export finance is overwhelmingly white.
Social responsibility is not the only thing that should drive our commitment to an ethnic and gender diverse workforce, as we stand to make huge gains by hiring diversely and increasing the range of experience in management levels. Data from McKinsey shows gender diverse workforces are 15% more likely to outperform less diverse counterparts, while ethnically diverse workforces will outperform by 35%. They also suggest that the female economy is the largest emerging market, set to add $12 trillion to global GDP by 2025.
Our niche market stands to miss out on a tremendous opportunity if we do not take up the reins when it comes to diverse hiring. Given the importance of trade and export finance to global development, we cannot afford to miss out on talented individuals who could work with us to improve the lives of people across the globe.
A complex structure: considering intersectionality
Working in a global industry makes this a complex matter. In some regions, there are no shortage of men of colour in leadership positions, for example in African and South Asian companies. Across the globe, however, women of colour tend to be the least visible in financial leadership roles. Once again, we should be viewing this not only as socially irreparable, but as a wildly overlooked window of opportunity for the industry.
When we home in on international hubs, particularly in the Western world, these disparities are exacerbated. We see fewer men of colour in leadership roles than in other parts of the world, and women remain few and far between. However, once again, it appears to be women of colour – even more so black women – who are widely under-represented.
We can drill down into this further. Some argue that the category of BAME is reductive, as it fails to acknowledge that, even amongst people of colour, black communities tend to bear the brunt of racism in hiring. This resonates within our industry too: "The South Asian community is better represented than the black community across trade and export finance," one market observer tells TXF, "Not only that, but our South Asian staff tend to report higher job satisfaction rates than our black staff – this is something we must address urgently."
The dearth of women of colour in financial leadership isn't down to a lack of talent. When speaking to the leaders of today, it seems that trade and export finance is an industry that one 'falls in to'. When the apple falls it lands within the radius of its own tree. That is to say - if you happen to stumble upon the trade & export finance industry, you are most likely to have learned about it from somebody who already works in it; you probably have pre-established networks willing to educate and hire you. With this attitude, we are chained to attracting more of the same white, male, largely heterosexual talent that we already rely on. Once again, this means that we are missing out on a range of talent enriched by difference in experience.
A diverse platform
The trade & export finance industry has a role to play in driving a more equal future, and TXF is not exempt from this. As market commentators and event providers, we are in the privileged position of being able to see exactly which female and minority leaders are making a difference – and there are a lot of them who deserve celebration. However, we must also acknowledge the gender and, perhaps more evidently, racial disparities in management.
With this in mind, we've launched Stages for Change, an initiative which celebrates existing minority talent and promotes growth and development for junior professionals. With the initiative, we're bringing together a vibrant community of women, people of colour, and others who are under-represented in our industry. Our aim is to shine a light on those already leading the way, and create the connections necessary to inspire rising stars and junior professionals.
On July 17, we're proud to be hosting a virtual event celebrating some of our female and minority leaders. We'll kick off with a series of keynotes covering everything from sustainability and digitisation to macro-economics and regulation. Following this, we'll host interactive virtual sessions designed to get our guests talking to and, crucially, inspiring each other.
Our industry has a vital role to play when it comes to promoting diversity and challenging racism. We work in an industry that offers opportunities to make tangible differences to people's lives around the globe, and this message must be delivered to talented women and people of colour who could enrich our workforce. The demand for diversity has never been stronger. And never have we stood with more to gain.
To join TXF Stages for Change 2020, or to nominate a colleague, please contact eavie.burnett@txfmedia.com
Now time to get up to speed with the markets
Here's a selection of original TXF Subscriber articles recently published
Spotlight on Singapore as commodity banks nurse potential losses
The high-profile collapse of Singaporean-based oil trader Hin Leong and other certain suspect cases has highlighted malpractices within the sector and concern for future lendings....
Russian corporates stay cool, calm and collected amid crisis
While some European commodity-linked corporates are tapping into expensive, short-term debt to boost their liquidity amid the Covid-19 pandemic, many Russian traders and producers are confidently going ahead with general syndicated loans that were in the pipeline even before the crisis...
Cocobod's annual revolver faces lender woes
Ghana Cocoa Board (Cocobod) is in the process of raising its annual revolving credit facility. However, lender appetite has wavered as the markets continue to feel the effects of the Covid-19 pandemic and the uptick in...

More details emerge on Nexloop France fibre financing
Pricing and allocations for the €620 million Nexloop fibre deal, closed on 29 May, have emerged. Underwriters BNP Paribas and Societe Generale both took...

Orsted pushes back Changhua 1 offshore wind deal
Orsted has pushed backed the equity sale for a 50% interest in its 605MW Changhua 1 offshore wind farm in Taiwan...

IFRS embarks on full review of trade payables accounting rules
The International Financial Reporting Standards (IFRS) Interpretations Committee voted on 16 June to approve further investigation into supply chain finance regulation...

Hungarian wind projects raise Chinese debt
Co-sponsors CMC Capital, Bradon Holdings Company and Central Energy Limited have reached financial close on two 49.29MW PV projects in...

Asterix FTTH financing nears final chapter
Bouygues Telecom and Vauban Infrastructure Partners (a spin-off from infrastructure asset manager Mirova) are said to be nearing close on the debt package for their...

Gunvor seals ESG-tied facility
Commodities trader Gunvor has signed a €450 million ($509 million) one-year ESG-tied loan. The facility was adequately oversubscribed and banks were eventually scaled back, according to...

Bangladesh's Kushtia solar PV IPP timeline emerges
The signing of the PPA backing the 40MW Kushtia solar PV IPP project in Bangladesh is expected at the end of the summer.

EFIC appoints Halpin as project finance director
Australia's ECA, EFIC has appointed Mark Halpin as director, project and structured finance in Sydney. Halpin has been in Sydney for the last year working in...
Become a TXF subscriber for unrestricted access to TXFnews.com 365 days a year
Contact us for individual and team rates by emailing subscriptions@txfmedia.com