Perspective
02 September 2020
Export finance report H1 2020: Volumes remain high despite crisis
Overall volumes of global export finance fell by roughly $7 billion compared to H1 2019 according to the TXF H1 2020 Export Finance report. However, the drop in volume is not significant given the Covid-19 pandemic interrupted the signing of several big ticket ECA-backed deals.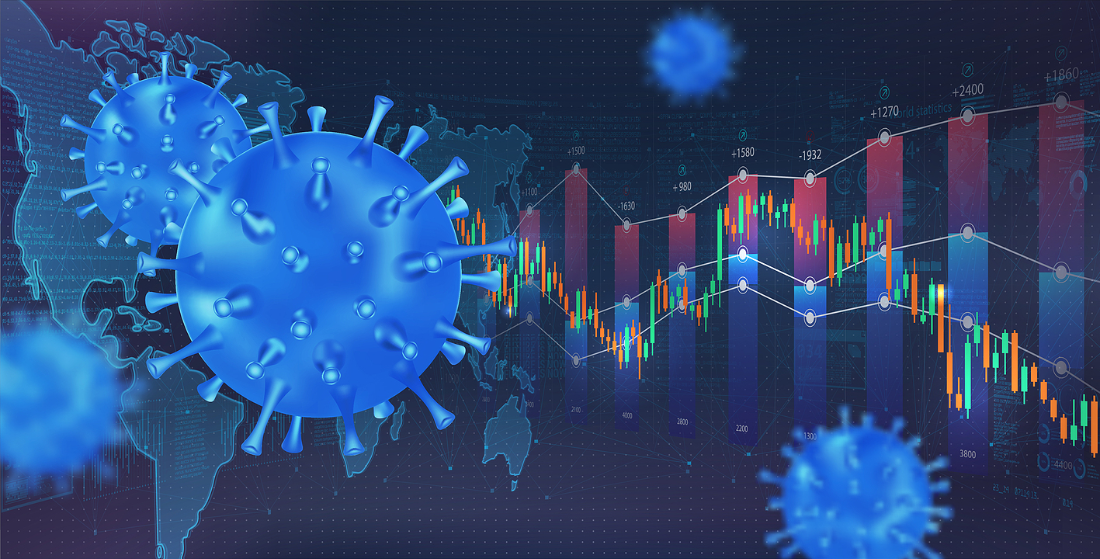 The half-year 2020 edition of TXF Data's Export Finance market overview has reaffirmed the robustness of the ECA market. Overall deal volume for H1 this year was only marginally lower when compared to the same period last year (a difference of roughly $7 billion), which, in short means ECA business was not significantly impacted by the Covid-19 crisis in H1 2020.
The news may not come as a surprise given the lion's share of ECA-backed transactions to cross the financial line in the first half of the year were already in the pre-pandemic deal pipeline, for example, the $8.2 billion Ichthys LNG refinancing and the AMNS Luxemburg financing. However, there are still a number of big ticket deals which have been put on hold given the crisis, such as the Changua 1 offshore wind farm in Taiwan.
It is also important to note, the overall H1 figures also exclude two ECA-covered deals which were not linked to exports. Instead, these corporate financings with ECA wraps were used to help mitigate the economic fallout for exporters from the crisis - with two deals, totalling $7.7 billion, omitted from the report on this premise: one for Fiat Chrysler ($6.9 billion) guaranteed by SACE, and the other one for Doosan Heavy industries ($817 million) backed by Kexim and the Korea Development Bank.
So, if you take into account all ECA exposures - as well as the waivers, repayment holidays and concessions granted to exporters and importers amid the crisis - ECAs have been more active than in the first half of recent years, but for obvious reasons.
Most active banks and ECAs in H1
The top three most active ECAs - JBIC ($4.37 billion), Chexim ($4.04 billion) and Bpifrance ($3.42) - accounted for over a third of the total of ECA business in H1 2020. EKN ($3.32 billion) was fourth on the list, boosted by a billion-plus 5G network deal with telecoms giant Verizon, followed by NEXI ($2.49 billion) and EKF ($2.09 billion), with both the Japanese and Danish ECAs propelled by the CFXD wind farm financing in Taiwan.
Euler Hermes and SACE were lower down the table than in the H1 2019 report, with $1.73 billion and $1.68 billion of exposure, respectively, bringing them in at seventh and eight on the list.
In terms of the most active ECA banks in H1 this year, Citi topped the chart with a total exposure of $1.97 billion, followed by SMBC ($1.8), ICBC ($1.6 billion), BNP Paribas ($1.59 billion) and KfW IPEX ($1.49 billion).
But when the lenders' league table was broken down by volume and nationality, Japanese and German banks led the market in the first six months of 2020, which is a significant change compared with 2019, when France and Spain were first and second respectively. Japanese banks were led by SMBC (37.7% of the Japanese share) and MUFG (18.9%) whereas KfW IPEX (36.9%) and Deutsche Bank (28% of the total share for German lenders) were the biggest German lenders. While in 2019 French banks led the table with almost 20% of the market, they could only retain 12.4% in H1 2020.
Top borrowing countries
Australia was the top borrowing country with $8.3 billion, powered almost entirely by the Ichthys LNG refinancing. The United States was second. But we have to bear in mind that what traditionally kept the US on top of the borrowing tables was its high volume of cruise ship deals (and the LNG trains before that). And, if the cruise ship market suffers we will only see the United States slip further down the table. One potential ray of hope comes via the 5G technology contracts and network rollouts. If more of these contracts go to European or Korean providers - at the expense of the Chinese - then we could see large ECA-backed telecoms deals closing in the near future.
The overall Export Finance report 2019 contains numerous charts and diagrams going into interesting depth as well as looking at the trends evinced by the market with more forensic detail and analysis. We even analyse pricing and tenors – please take a proper look.
The H1 Export Finance report is available for TXF Data subscribers only. If you do not subscribe to us yet and you want to find out more please contact the team by emailing: subscriptions@txfmedia.com.
Now time to get up to speed with the markets
Here's a selection of original TXF Subscriber articles recently published
Japan's fledgling offshore wind sector takes flight
Japan will launch its first general round of offshore wind auctions to set feed-in-premium tariffs imminently. And with one precedent financing blueprint - the Akita project - proving there is ample domestic liquidity in this nascent sector, can international bank appetite stretch to backing the pipeline of projects about to hit the market?

New SCF for the new normal in emerging markets
Live Webinar | 16.09.2020 | 14:00 UK | As the world emerges from the current crisis, it's fair to say that global supply chains have been disoriented and globalisation retrenched. It's never been more important for companies in emerging markets to get access to liquidity to keep supply chains moving efficiently. TXF & Finverity look at new ways for companies to effectively use digitisation in emerging markets to access financing for sustainable international trade. Register today.
Senegal, IFC invites advisory EOIs for dark fibre network
The government of Senegal, together with the IFC, has invited expressions of interest from advisory consultancy firms for a dark fibre network project.

CPV Three Rivers reaches financial close
Competitive Power Ventures (CPV) has overcome delays caused by Covid-19 and reached financial close on the $1.3-billion-plus 1250MW gas-fired CPV Three Rivers Energy Center project.
Cocobod's annual PXF may not close this year
Despite Cocobod's $1.3 billion annual pre-export finance facility having been approved by Ghana on 13 August, a source close to the deal says that it may not go ahead at all.
DEWA V financial close runs on
Financial close on the long-dated soft mini-perm for the 900MW DEWA V solar PV project in Dubai was expected last week.
Germany's A49 motorway PPP reaches financial close
Co-sponsors Strabag Infrastrukturprojekt and Meridiam have reached financial close on the €883.5 million ($1.05 billion) A49 motorway PPP in Germany.
Three bids in for Facility E IWPP
Kahramaa has received three bids for the 2.3GW, 100 MIGD Facility E independent water and power producer (IWPP) project in Qatar.
CIBC adds some clout to global renewables capability
CIBC has added some serious clout to its global renewables team with the hiring of James Wright and Frank Palladino in New York, and Robert Todd in London as managing directors.
Become a TXF subscriber for unrestricted access to TXFnews.com 365 days a year
Contact us for individual and team rates by emailing subscriptions@txfmedia.com