Expert opinion, Perspective
28 October 2020
Export finance rolls up its sleeves for business
Region:
Middle East & Africa, Americas, Asia-Pacific, Europe
TXF World Fair delegates have embraced private virtual meetings with 6,700+ private meetings arranged so far! Around the virtual conference business is being done across the breadth of the TXF platform. Elsewhere, in the last few days Berne Union members have voted in Michal Ron as the new president, and the largest solar farm in sub-Saharan Africa to date gets Swedish ECA backing.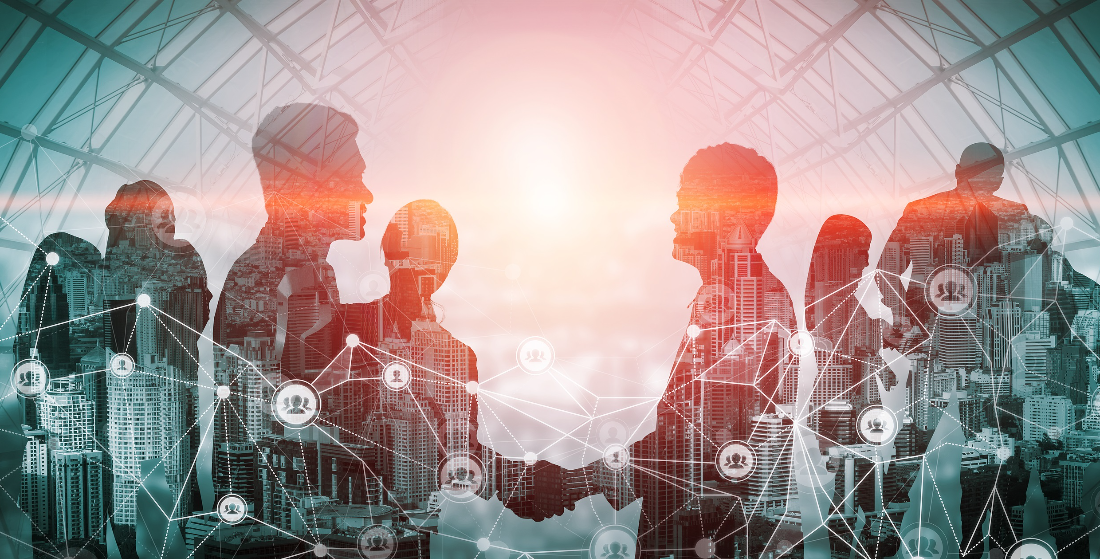 We have all got very adept at working remotely for many of our work duties through this pandemic, but how interactive have you actually managed to be with your peer group, partners, clients and potential clients? I have seen and spoken (virtually) with many people over the past eight months that have adapted very well to remote working and some of these are also engaging to the best of their ability with clients. However, I know many that are simply not engaging with the market as much as they should or could be. Some have pretty lame excuses – like: 'its not the same as meeting physically!' Wise up! Time to ramp up folks or lose business!
Personally, I find there is nothing better than meeting face-to-face, which is why I love physical meetings, conferences and all that goes with that. But this simply hasn't been possible for most people for the past eight months and it doesn't look like this situation will change drastically for many months to come. So, if we want to engage properly, it must be through virtual meetings - vital for client and business relations, continuity, development and future income.
As I write this I am extremely pleased to report that through the course of the TXF Export Finance Virtual World Fair so far, not only do we have well over 2,500 people registered, but importantly we have arranged a total of 6,700+ virtual private meetings for delegates across the new TXF platform. And we still have today's Africa day and two days of TXF Asia to run through to the end of this week. So apart from accessing our events for the best conference content in the business, you can use it as a perfect business development platform.
Virtual private meetings can be done in a variety of forms – the most common being one-to-one video meetings, but these can also house up to three delegates, or 10 if the meeting is created by a sponsor. In addition, we also have the capability to arrange a room with up to 200 people if requested. Delegate lists are there under a separate platform tab for perusal so everyone can message fellow delegates to arrange their own meetings.
Michal Ron becomes the new president of Berne Union
Last week the Berne Union (BU) - which represents the global export credit and investment insurance industry - also held its annual meeting, on a virtual basis, and we were delighted to hear that Michal Ron, chief international officer of the Italian export credit agency Sace, was voted in as the new BU president. Many congratulations Michal! TXF wishes you all the best in your role over the next two years. The meeting also confirmed the reappointment of Christina Westholm-Schroder as vice-president.
Outgoing president Beatriz Reguero (Cesce) remarked that her term had been characterised by an environment of unprecedented uncertainty, with the Covid pandemic the most visible manifestation of this. She affirmed that: "in challenging times like these, we always do best when we focus our collective efforts to nurture positive change out of crises. The Berne Union continues to be a positive force for our industry, and I am extremely proud and humbled to have served as president during this tumultuous period. I would like to thank all of the Berne Union colleagues who have supported me in this endeavour and am excited to see Michal and Christina continuing to develop our community and industry for the better".
With so much need for ECA support globally now, Michal has expressed her mission for the term to increase inclusivity and help bridge the gap between export credit insurers from advanced economies and developing economies. She also wants to further promote open dialogue between OECD and non-OECD members, eastern and western hemisphere institutions, private and public operators, contemporaneously providing a wider platform to emerging market members of the BU.
Michal emphasised that, with global trade representing a key factor behind economic growth, especially in the context of the Covid pandemic and the forthcoming recovery phase, access to knowledge as well as innovative solutions and products will receive a special attention to facilitate further collaboration between the most important export credit providers worldwide.
During the AGM members also engaged in a virtual 'stocktake' of the state of the export credit and investment insurance industry during the Covid pandemic.
While claims activity was said to be currently relatively subdued – $3.3 billion paid in 2020 H1, compared to $3.2 billion in 2019 H1 – many members reported a marked increase in payment deferrals and pre-claim situations and most expected to see Covid-related claims levels rising from early next year.
BU members flagged particular vulnerabilities in the transportation sector – especially aviation and shipping – as well as retail, construction and product manufacturing. In a BU survey, 80% of members reported an increase in new demand, most commonly for short-term credit and working capital products. Around a third of respondents indicated that this includes a substantial increase in inquiries from new clients.
BU data shows that short-term commitments in the first half of 2020 ($1,644 billion) were marginally down year-on-year, but new cover for domestic risks (largely cover for working capital and manufacturing risks) increased almost 50% in the same time, up to $36 billion in the first half of 2020.
In terms of risk appetite, the majority of respondents (78%) indicated that they are either increasing (43%) or at least maintaining (35%) overall capacity, while most members are simultaneously decreasing limits for individual countries, sectors and counterparties.
BU secretary general, Vinco David, explained that: "a combination of the natural claims cycle, and mitigating efforts from governments around the world means that Covid-related claims will not appear immediately. We do expect to see increasing claims in 2021, but exactly how much is still not clear. Many of the special government measures are set to expire by the end of this year. This may be a determining factor, as indeed will be the substantive course of the pandemic itself, which remains to be seen. The credit insurance industry continues to maintain capacity but is exercising prudent risk underwriting."
The BU also reported that members were seeing some tightening of bank financing and a flight to quality, but lenders and insurers are working proactively to maintain capacity. Overall, the commercial export finance industry is taking a cautious stance and BU members noted banks becoming more selective while seeking to distribute risks they may previously have held. This is translated into lower overall capacity for high risk countries, especially those disproportionately affected by the pandemic, as well as oil-dependent economies and countries covered by the Debt Service Suspension Initiative.
In another BU development, members voted to restructure the committees to better reflect the real-world structure of the market and products of export credit and investment insurance. The new 'MLT Committee' will bring together both public and private market participants and will focus on all matters relating to medium/long term commercial credit as well as political risk and investment insurance. Meanwhile a separate 'ECA' committee will maintain the established forum for discussion of policy and practice among insurers working to national government mandates. Vice president Christina Westholm-Schroder, stated: "These changes will enable a closer cooperation between ECAs and private insurers and are both in line with the ethos of the Berne Union and reflective of market developments."
African renewables sector gets a major boost with Swedish ECA backing
Back on the export finance deal front, the transaction hitting the headlines on Monday this week was the news that Angola's Ministry of Economy and Finance had closed an 18-year €560 million ($657 million) financing for the construction of seven solar PV projects totalling 370MW in the African country. The Swedish Export Credit Corporation (SEK) is financing the transaction, which is guaranteed by the Swedish export credit agency (EKN) and arranged by ING Bank.
This is the largest solar project in sub-Saharan Africa to date. Speaking during the TXF World Fair this week, Per Akerlind, deputy CEO of SEK noted that the Swedish agency was doing a lot more in Africa with infrastructure projects being a major focus. He declared that SEK initiatives such as this were part of the agency's drive to help make a 'better world'. This project will make a make a huge difference to Angola's electricity supply.
The overall project actually comprises two larger projects to be connected to the main grid and five smaller projects in rural areas, have an estimated construction period of two years.
Hitachi ABB Power Grids in Sweden became involved in the project at an early stage. To ensure that SEK could become involved and finance the entire project, the Swedish share of the content had to increase. The Swedish business facilitator, Elof Hansson International, was then brought in, and helped the construction company MCA/Sun Africa to source and facilitate discussions with suitable Swedish suppliers to the project.
Maria Hultén, director at SEK, comments: "Now we see a project with deliveries from a broad range of Swedish companies within many different sectors - everything from substations and the steel framework under the solar panels to safety equipment and furniture's. Hitachi ABB Power Grids in Sweden is the largest supplier and is delivering 50% of the Swedish scope of works, while a number of mid-sized and smaller companies account for the remaining share through the partnership with Elof Hansson International."
The Angolan solar project is the second big Swedish ECA-backed sub-Saharan African infrastructure deal so far this year. Sweden's EKN, along with Denmark's EKF are backing the $1.5 billion DFI/ECA-backed financing taking place for the pathfinder Tanzania standard gauge railway (SGR) project which marks the African country's largest ever infrastructure scheme to date. Standard Chartered is the global coordinating bank on the project. Other ECAs are expected to become involved and the deal looks set to be a blueprint for other major infrastructure investment projects, both in sub-Saharan Africa and other developing regions.
Now time to get up to speed with the markets
Here's a selection of original TXF Subscriber articles recently published
Shaking the DFI infra money tree
Given the vast Covid-19 relief packages they are putting together, are DFIs really in a position to play a bigger role than usual in planned infrastructure stimulus packages that are being proposed by governments to get the global economy back on track?
The LIBOR transition: Olam's SORA-tied loan debut
With the complicated transition away from LIBOR looming at the end of 2021, Olam has secured Singapore's first club deal pegged to the country's new Singapore Overnight Rate Average (SORA) benchmark. But not every corporate borrower is as prepared as the Singaporean food and agri-business for the change away from LIBOR, a daily benchmark which has determined interest rates for $250 trillion of debt and derivatives for over 40 years.
Expert briefing: Assessing the possible impact of a hard Brexit
With last minute trade discussions ongoing, the potential of the UK leaving the EU in a 'no deal' situation is very real. Whatever the scenario, the wrench from the EU will have a massive impact on many UK companies, but also for other European counterparts too. The devil is always in the detail. Here, Robert Lyons, a specialist business and corporate lawyer at Excello Law, sets out the implications.
B. Grimm signs ECA-backed loan for Thai power plants
Thailand-based B. Grimm has signed a Bt30 billion ($961.84 million) ECA-backed loan to finance the construction of seven power projects totalling 980MW in Thailand.
Jawa 9 and 10 to close by year-end
Sponsors of the 2x1000MW Jawa 9 and 10 ultra-supercritical coal-fired power project in Indonesia – PLN-owned Indonesia Power (51%), Barito Pacific (34%) and KEPCO (15%) – are expected to meet conditions precedent and full financial close on the $2.6 billion of loans backing the scheme by year-end.
Lightsource BP hires Love
Craig Love will start as global head of structured finance at LightsourceBP next month after resigning from his role as MD of project finance at NatWest in London.
Masdar mandates banks for first floating solar PV in Indonesia
Masdar, a subsidiary of Mubadala Investment Company, has mandated Societe Generale and Standard Chartered to finance the construction of a 145MW floating solar PV plant in West Java, Indonesia. Financial close is expected by year-end.
Atlas seals DFI-backed solar project financing
Atlas Renewable Energy closed a $70 million DFI-backed loan to finance the expansion of its 187MW Juazeiro solar project in Brazil earlier this month. However, funds are yet to be disbursed according to a source close to the deal.
Become a TXF subscriber for unrestricted access to TXFnews.com 365 days a year
Contact us for individual and team rates by emailing subscriptions@txfmedia.com