Perspective
16 December 2020
ECA support for mining gets smaller – but smarter
Region:
Middle East & Africa, Americas, Asia-Pacific, Europe
ECAs are playing a growing role in the financing of small, strategic-commodity mining projects – even coming in alongside royalty providers in deals where they might not be treated equally in a foreclosure or default situation.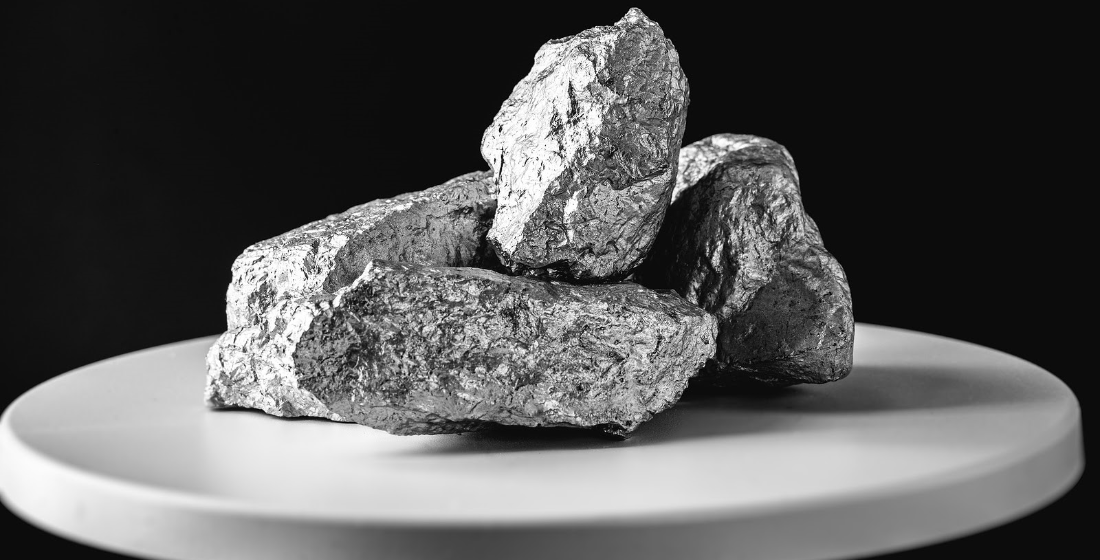 Export credit agencies (ECAs) have two main goals when supporting mining project financings. The first – the export of big-ticket goods and services for mining projects – has been responsible for the largest multi-sourced mega-mining transactions.
But the second – securing supplies of desirable raw materials – has also been a source of ECA-backed financings, though usually the smaller ones. With high-value manufacturing dependent on high-grade metals and minerals, ECA support can complement offtake agreements that are essential to financing mines when their outputs do not enjoy liquid spot markets.
Last week saw a great example of a raw materials-driven project financing reach signing. Almonty Industries, listed in (where else?) Toronto, signed the $75 million financing to back the reopening of the Sangdong tungsten mine in South Korea.
The mine had closed in 1992, the victim of low commodity prices, themselves the result of a surge in Chinese exports. China now accounts for about 82% of global tungsten, providing an opportunity for mine developers outside China to promise their clients greater supply diversity.
So Almonty lined up Plansee, an Austrian producer of metal components, as offtaker. Plansee also ended up providing the financing with a $20 million cost overrun guarantee and $9.8 million debt service reserve account guarantee. It also increased its stake in Almonty by acquiring shares from the developer's president, Lewis Black making it the largest single shareholder. Almonty's third largest shareholder, after Black, is Deutsche Rohstoff, a Frankfurt-listed oil, gas, and metals producer.
The 15-year offtake has attractive terms, including a commitment to buy C$750 million of tungsten at a floor price of $235 per metric ton, and another $600 million of tungsten at market prices. In the last four years prices have varied between $184 and $311 per ton.
The Austrian offtake and German shareholder were enough to attract a $75.1 million senior debt package funded by Germany's KfW-IPEX and guaranteed by Austrian ECA OeKB. The debt has an 8.25-year tenor, including a 2-year grace period, and is priced at 250bp over three-month Libor. The debt meets almost all of the project's $80 million capex requirements. The Plansee commitments, existing equity, and the proceeds of a planned $14 million equity raise meet the remaining financing and development costs.
Plansee's experience is not unusual. Offtakers are playing an increasingly important role in projects' capital structures. In May 2019, TSX-listed Nevada Copper agreed a $35 million cost overrun facility with Concord Resources, one of the offtakers of its Pumpkin Hollow copper project. On 9 December Concord agreed to increase that by $5 million, as the developer worked to ramp up production at the mine.
"Trading companies are definitely having to step up, whether to provide working capital or other debt," notes Oliver Wright, a partner in New York at White & Case, which advised Concord on the Nevada Copper transaction. "It would not be unusual to see a transaction combine a royalty component, ECA debt and a trading company facility." Wright notes that ECAs have gradually become comfortable in coming in alongside royalty providers, even though in a foreclosure situation they might not be treated equally.
Other ECA-backed mining projects are similarly focused on high-grade metals. EKF is contemplating a A$50 million ($30 million) facility in support of the construction of a roasting kiln at Technology Metals Australia's Gabanintha vanadium project in Western Australia. That facility backs a supply contract for the kiln with Danish firm FLSmidth. Likewise, Atradius is considering supporting Dutch firm Royal IHC's engineering work at Giyani Metals' K.Hill manganese project in Botswana.
"ECAs are increasingly getting involved in smaller strategic financings," notes Wright, "since they're looking to secure supplies for smelters in their home countries. And it's hard to develop and finance smaller mines in any country."
Almost every one of the mine developers out to market tells a story to investors about how it will diversify sources of valuable materials. Renascor, an ASX-listed developer of an Australian graphite resource, points out that China controls 100% of the world's producing resources for graphite concentrates, which are likely to be important in the production of electric vehicles. Its sole offtaker, however, is Chinese firm Fujian Metallurgical Holding. Export Finance Australia and Atradius are potentially lined up to support that financing.
The most interesting of the current crop of mining projects is IronBark Zinc's Citronen zinc mine at the very top of Greenland. In November, IronBark said it had received a letter of interest from US Exim, which might provide up to $216 million in debt linked to US content. The deal is a little way from market, and IronBark has yet to release a feasibility study for the mine. Still, it hopes to make a final investment decision in 2021, and has already lined up offtakers in the form of Glencore and Trafigura.
When Donald Trump reportedly made an offer in 2019 to buy Greenland from Denmark, citing the island's mineral riches, the move attracted widespread ridicule. However, Exim's potential involvement in Citronen might be a way for the US to become more of a force in global mining. The deal would be Exim's first in the sector since 2014's Roy Hill iron ore mine in Australia.
Now time to get up to speed with the markets
Here's a selection of original TXF Subscriber articles recently published
Shop talk: HEXIM - A one-stop-shop kind of ECA
TXF sat down with Gergely Jakli, CEO and chairman of the board of directors at HEXIM, and Nikita Gusakov, CEO at EXIAR, to outline a landmark financing closed with Egyptian National Railways earlier this year, as well as what integrated ECAs have to offer as new one-stop-shops for export finance solutions.
OPWP extends RFP deadline for Manah I&II solar
Oman Power and Water Procurement Company (OPWP) has pushed back the RFP deadline for the 1GW Manah I & II solar IPPs in the Sultanate. Bids were due on 7 December, but the new deadline is 16 Mar
Aramco cancels tender for Jafurah cogen project
Saudi Aramco has cancelled the tender for its 270-320MW Jafurah independent steam and power plant cogen project.
Ventient refinances Iberwind
Ventient Energy has closed a refinancing of the 726MW Iberwind portfolio it acquired in October from CK Infrastructure Holdings.
Zimbabwe border project closes DFI-backed loan
The Zimborders consortium has signed a $71 million DFI-backed financing to back the Beitbridge border post upgrade PPP on Zimbabwe's border with South Africa. Signed on 30 September this year, the deal reached financial close on 27 November.
Honduras hydro project financing nears close
Local developer Inversiones de Generacion Electricas (Ingelsa), controlled by manufacturing firm Hermacasa, is expected to sign a $20.25 million loan with IDB Invest to finance the development of its 14.8MW Jilamito hydro project in Honduras at the beginning of 2021.
Blue Hills Wind construction financing signed
Algonquin Power and Utilities has signed a construction loan for its 175MW Blue Hills Wind project in Saskatchewan, Canada.
UTE GNA II LNG-to-power financing signed
The debt backing the BRL6.042 billion ($1.1 billion) UTE GNA II 1.7GW LNG-to-power project in Brazil signed on 30 November.
Powertis nears close on Brazilian solar project financings
Spain's Powertis, a subsidiary of solar tracker manufacturer Soltec Power Holdings, is expected to sign a BRL191 million ($37.7 million) loan with BNDES to finance its Pedranopolis solar facility in Brazil early in 2021.
Become a TXF subscriber for unrestricted access to TXFnews.com 365 days a year
Contact us for individual and team rates by emailing subscriptions@txfmedia.com