Perspective
21 December 2020
A small ECA with big plans
In:
Infrastructure, Power, Transport
While EXIM Hungary is not one of the largest ECAs globally in terms of portfolio size or capital capacity, the Hungarian ECA makes up for its lack of size with its variety of products, including its international activities, special operating framework and the significance and breadth of its role. EXIM Hungary is also active in the real economy and in terms of international financial policy. TXF spoke to the ECA's International Chief Officer, Gabor Szocs.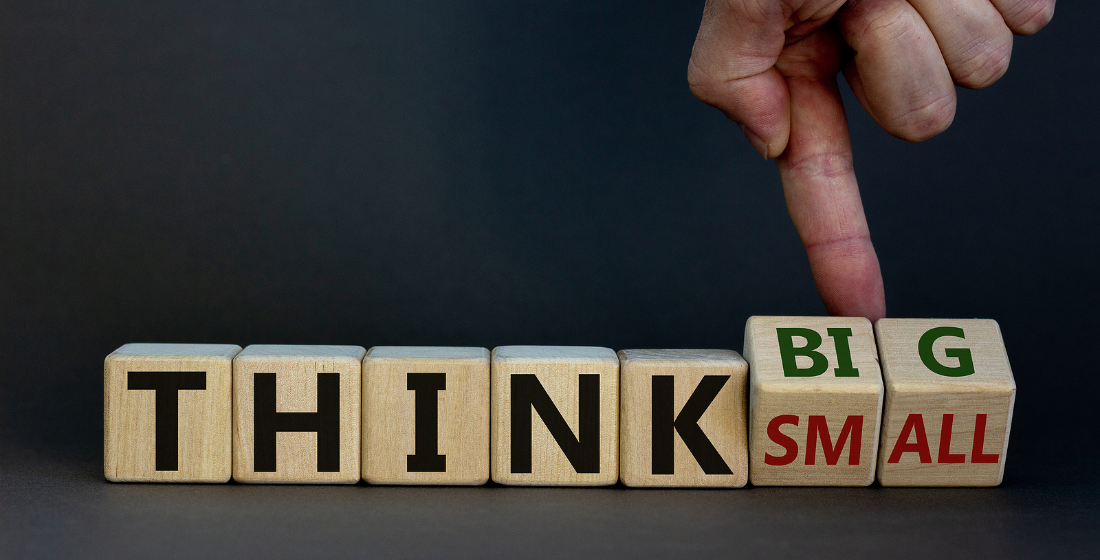 TXF: What should we know about EXIM Hungary and its operation?
Gabor Szocs: The name EXIM Hungary covers a pair of institutions operating as a bank and an insurer that date back 26 years. The two institutions have been functioning in an integrated way for eight years now, and we believe our operating model in many cases offers an advantage, especially when compared to western European export credit insurers, which typically conduct their activities hand-in-glove with the commercial banks. Of course we also co-operate with most of – and there are nearly forty of them – domestic financial service providers, but the difference is that if a client needs a loan, a loan guarantee or export credit insurance, we can provide all these for them in-house. Over the past few years, we've seen that the operating model and complex range of services we have is becoming increasingly widespread in other countries around the world, with more and more of the sort of institutional integration that we ourselves have. Although we don't have anything like the number of clients or the volume of transactions that the larger ECAs have, in terms of our expertise and the range of services we offer, we certainly don't have anything to be ashamed of. Throughout our history, we've implemented credit, guarantee and insurance transactions in more than a hundred countries; we currently have active transactions in 55 countries and we're able to provide financing and insurance solutions in 131 countries around the world – that's how many country limits we currently have. Our network of international relations is extensive: we're members of all the relevant professional organisations, we co-operate with all the major international financial institutions, and to support our banking and insurance operations, we have our capital funds to draw on, our international business development department and our four foreign representative offices, which between them cover 22 countries.
TXF: To what extent would you say EXIM Hungary is embedded in the world of international banking and export financing?
GS: We're members of the professional association of ECAs, the Berne Union, and we're proud of the fact that in 2011 Budapest hosted the association's annual general meeting, which attracts representatives from 85 institutions in 73 countries, and next autumn we may be hosting it again. Besides that, we're members of the European Association of Public Banks (EAPB), the European Banking Industry Committee (EBIC), the Credit Alliance and the International Credit Insurance and Surety Association (ICISA). We represent Hungary in the various working groups of the EU and the OECD related to export financing. We have active relationships with international financial institutions such as the World Bank Group, the EBRD, the EIB and the AIIB. Under our Co-operation Agreement with the IFC (International Finance Corporation), we have supported 44 development projects in 27 developing countries for a total of USD 20 million and are currently negotiating the terms for continuing this co-operation. So, as you can see, we've got a very wide network of contacts and we're decidedly active in the international finance arena.
TXF: As you mentioned, there's a separate unit that deals with international relations and you've recently been appointed International Chief Officer for the two institutions, which means you're heading up that area. What was behind these decisions?
GS: In the last five years, our network of international relations has been expanding constantly, and our range and volume of tasks related to this has also increased. As I've already mentioned, for two years now EXIM Hungary has been representing the Hungarian position in the various working groups of the European Union and the OECD related to export financing, which in itself means perhaps more responsibility than ever. We conduct significant business development activities and would like this professional work of ours to become as visible as possible for institutions that deal with export credit. It's not enough for us to think we're doing a great job; we want to make it more visible to domestic exporters, their foreign partners and the export finance profession in general.
My new role is quite a challenge, as I need to work not only on cultivating the already positive image that EXIM Hungary has, but also on increasing Hungary's "embeddedness" in international export financing.
TXF: As regards supporting Hungarian businesses and participating in their international expansion, what role does EXIM Hungary play there? What business know-how would you say there is in Hungary that's competitive on the export markets?
GS: We approach things on a very broad front when it comes to aid and financing opportunities provided to Hungarian companies. By co-operating closely with the domestic commercial banking sector, we're also able to finance local green and brownfield investments, but working capital loans also occupy a significant place in our portfolio. With regard to our growing role in the Hungarian business sector, I'd like to mention just one key figure: in the last eight years we've achieved a sixfold increase in the number of our clients, which now stands at around 1,800. As far as export financing is concerned, we're able to fund the entire supply chain, meaning any company whose know-how or product is built into the goods to be exported. Then, moving on to the export markets, we can finance the foreign buyers (trade debtors), with export credit insurance also being another frequently used service of ours. Thanks to the backing we get from the State, we're able to provide financing on a footing similar to that of organisations that fund the Hungarian exporters' foreign competitors, thus ensuring that it's the goods and products that compete with each other on the international markets, not the financing solutions.
In terms of sectors, mechanical engineering and technological manufacturing are the driving industries, but there are great opportunities in the Hungarian water sector, health industry (medtech), IT industry, and in environmental, rail, road and agricultural engineering know-how and in the production sectors related to these – we're constantly looking for businesses that have the competencies needed to make them competitive on the export markets. In the last 10-15 years, we've found that transactions are growing increasingly complex, and it's becoming more and more common for the businesses and for the ECAs concerned to co-operate with each other in a particular transaction. We also help companies in finding foreign partners for them, just as in many cases we've collaborated, and are collaborating, with ECAs in other countries.
TXF: As you mentioned earlier, you have a significant network of contacts with the major international development institutions. How can you help Hungarian companies that want to apply for tenders at these institutions?
GS: Some of our key goals are to help as many Hungarian businesses as possible to enter international markets and thus participate in international trade, to cultivate the reputation of Hungarian expertise abroad and – not least – to thereby improve Hungary's foreign trade balance further. Currently we're constantly monitoring the tenders not only of the large IFIs, but of 137 different agencies around the world. We send about five to six hundred tender opportunities to our clients every year, we help them find foreign partners that may be needed for their applications, and we help them to put together their bids. It's a source of pride for us that Hungarian consulting expertise is increasingly being favoured in international tenders; in the last few years, Hungarian SMEs have won tenders worth almost USD 80m. This gives cause for optimism: we believe that Hungarian construction companies and Hungarian technology will soon be employed in larger-scale infrastructure development projects as well.
TXF: If it's already a source of pride as you say, what are some of the already implemented international projects and success stories that you'd like to cite as examples?
GS: The biggest transaction in our history so far is an Egyptian railway-car production and supply deal, which is still in progress and which we are participating in under a Hungarian-Russian-Egyptian tripartite agreement. As part of this, we're supplying mostly Hungarian and, to a lesser extent, Russian-made railway carriages to Egyptian National Railways using Hungarian and Russian funding. The deal is worth over a thousand million euros. In addition, we're fulfilling a kind of historical mission: Before the change of regime, Hungary had very significant railway-car production capacity, much of which fell by the wayside unfortunately, and the reinstatement of which is now a strategic goal and one that's of key interest to the national economy. It was particularly gratifying that we were chosen to be the main arrangers for the deal.
Another excellent example of fruitful international co-operation is our Indonesian project, where we co-financed a power plant investment with EDC, Canada's export credit agency, as part of which GE's Hungarian plant supplied the gas turbines. It's not just with the Russian and Canadian ECAs: we've already had joint deals with the US export credit agency, US EXIM – we're strategic partners of theirs.
In several countries of Southeast Asia, such as Vietnam, Laos, Sri Lanka and Indonesia, we financed water treatment investments with Hungarian production capacity, thanks to which entire settlements and even micro-regions had access to clean drinking water. We financed a sewage treatment plant in Ghana, and the export of medical equipment to Brazil, and Hungarian food products now reach Honduras, Chile and Uganda with our export credit insurance. It's a colourful picture as you can see – there are many positive examples to mention. I could go on and on...
TXF: Hungary is a highly export-oriented economy, with 83.3% of GDP coming from exports, almost 90% of which goes to the EU. How does EXIM Hungary contribute to this highly export-oriented economic model?
GS: Indeed, we are the 34th most important exporting country in the world, while we rank only 93rd in terms of our population. And although the vast majority of our exports do indeed go to the EU, we're finding that more and more Hungarian goods are going to South America, sub-Saharan Africa and Southeast Asia, as we're receiving ever more inquiries about export credit insurance and trade-debtor financing for exports to those countries. What interests us is that the Hungarian government finances should receive significant cash inflows through the transactions we finance and insure – not only through exports and additional production, but also through the extra tax that's collected. As the Hungarian economy is an exceptionally open one, the ratio of foreign trade to GDP is constantly above 160%, placing us 5th in the EU in this regard, and so we feel it should be a key priority of ours to assist the export efforts of Hungarian economic participants with all the expertise at our disposal.