Development finance 'paramount' in fight against AMR pandemic
The world is sleepwalking into a post-antibiotic era, where simple infections become deadly. Looking to halt the march of this 'silent pandemic', the EIB and BioVersys have signed a financing agreement to facilitate the development of new treatments against life-threatening resistant bacterial infections.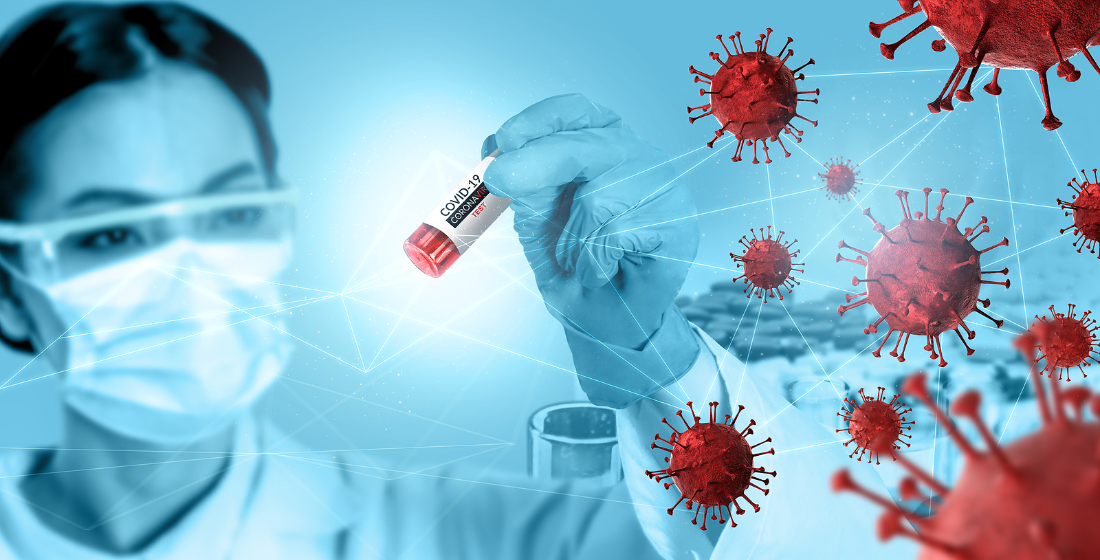 In recent decades, the biological phenomenon known as antimicrobial resistance (AMR) – when bacteria, viruses, fungi and parasites become resistant to existing medicines – has resulted in the majority of our antimicrobial therapies becoming obsolete, leaving the world's population susceptible to an ever-increasing range of infections. As a result, the possibility of a bacterial pandemic is today widely recognised as an imminent threat.
In a bid to combat the issue, the European Investment Bank (EIB) and BioVersys, a Swiss clinical-stage pharmaceutical company developing treatments for multidrug-resistant bacterial infections, last month signed a €20 million ($24.4 million) venture debt transaction. The financing supports the company's research and development of a diverse pipeline of drugs that address AMR.
"AMR is basically the silent pandemic," says Marc Gitzinger, CEO and founder of BioVersys. "Covid crashed on us like a tsunami; AMR is slower in spreading but is doing so even more consistently. So we've got a slow tide rising in the background and once that tide has reached a certain level, it'll be too late to fight it. Development finance such as this EIB loan is, quite simply, paramount for developing drugs for this market; we wouldn't be able to do it without it."
The rising tide of antimicrobial resistance
Since the discovery of penicillin in 1928, antibiotics have become the cornerstone of modern medicine. But antibiotic resistance now poses a severe threat to the continued efficacy of these essential drugs. Traditional industry players such as large pharmaceutical companies have left the AMR space and it is now left to specialised biotech companies like BioVersys to create new products for these unmet medical needs. Some 700,000 people already die each year due to drug-resistant diseases and, according to the World Health Organisation (WHO), that figure could rise to 10 million by 2050 if no action is taken.
"We've used antibiotics heavily, and nature has it that no matter how carefully you treat these drugs, eventually resistance will build against them," says Gitzinger. "We've now come to a situation where resistance has become widespread. The WHO warned ten years ago of a post-antibiotic era, where simple infections become life-threatening. And that's where we are, and how serious the problem has become."
Nonetheless, for various reasons, the development of new antibiotics is not keeping pace with the rate of obsolescence of the old ones. Firstly, innovation in the market has become harder as "the low-hanging fruits have already been picked," as Gitzinger puts it. As such, it's becoming increasingly harder to identify an effective new class of antibiotic.
And perhaps more importantly, the economics of the market don't stack up anymore for the producers. Over time, the market has changed from a volume-based business, where a company sells the drugs in high amounts but at low prices, to a precision medicine-based market. This is because resistances build in specific areas, meaning that companies can't just develop a one-size-fits-all antibiotic anymore. "However, no-one on the political or payers' side has thought about this because it's quite convenient to leave prices down, and so in this now precision-based market we still have very low prices," explains Gitzinger. "So obviously the economic model doesn't work anymore for the industry, which has led to a void in innovation and for producers to leave the market altogether. Thus, besides drug innovation, we also need novel reimbursement systems for antibiotics."
The urgency for new and more robust antibiotics against resistant bacteria has been further reinforced by Covid pandemic. One of the WHO's top priority pathogens, Acinetobacter baumannii, is primarily associated with hospital-acquired infections. Bacterial co-infections are a significant cause of morbidity and mortality during viral infections such as Covid-19, and reports indicate that a significant number of deceased Covid-19 patients had an untreatable secondary bacterial infection due to antimicrobial resistance.
However, BioVersys' breakthrough hospital antibiotic therapy, BV100, targets Acinetobacter baumannii; and the drug is being studied for the treatment of the ventilator-associated bacterial pneumonia commonly seen in Covid-19 patients. Currently, there are few effective and safe treatment options for the infection and, due to antibiotic resistance, infections caused by resistant Acinetobacter baumannii have a devastating mortality rate of over 50%. Another drug in the BioVersys pipeline is BVL-GSK098, a small molecule that is being tested for multi-drug resistant tuberculosis infections—one of the top ten killers globally, resulting in 1.5 million deaths every year.
Both BV100 and BVL-GSK098 are currently undergoing Phase 1 clinical trials. For BV100, Gitzinger is expecting human-safety data later this year and overall efficacy results within 24 months, with the drug earmarked to come to the market in Europe in 2025.
Sweetening the financial mix
BioVersys – advised by Germany's Goetzpartners in the transaction – will receive the EIB loan in three tranches upon the completion of pre-defined milestones. "The remuneration comprises a single-digit interest rate and there's an equity kicker in the form of royalties," says Gergely Krajcsi, investment officer for growth capital and innovation finance at the EIB. "The deal was structured as a venture-debt transaction, which is an instrument that's frequently used in the US to complement venture capital and the overall financing mix of these kinds of companies. But it's not that common in Europe." In the US, venture debt accounted for 15% of the venture financing market in 2018, whereas in Europe it only accounted for just 5%. "So we're hoping to improve that situation in Europe with these kinds of financings, in order to attract more equity investors into this critical space," adds Krajcsi.
As well as the €20 million EIB loan, BioVersys has raised €40 million in equity financing and €30 million in grants. "This kind of financial mix is really important for AMR companies, allowing us a good enough return on investment to attract sufficient investors," explains Gitzinger. "The EIB loan has better financial terms than equity money, which makes the financial mix beneficial for us, particularly in this challenging environment."
The transaction is funded by the EIB's Infectious Diseases Finance Facility (IDFF), set up as part of the European Union's Horizon 2020 Programme. The IDFF enables the EIB to provide between €7.5 million and €75 million of funding to innovative players active in developing vaccines, drugs, medical and diagnostic devices, and research infrastructure for combating infectious diseases. The financing mainly goes to projects that have completed the preclinical stage and need clinical approval for further development.
The IDFF was last year increased by €400 million to boost its capacity for tackling the spread of the Covid pandemic. The total EU contribution to the IDFF via Horizon 2020 now stands at almost €700 million.
"AMR has become one of the most relevant fields we're looking to invest in," says Krajcsi. "If there's been a positive side-effect from the pandemic it's that there's now more understanding that a pandemic can happen at any point in time. And AMR will definitely get there if nothing is done."