TXF World Fair 2021: Global heads of export finance question time debate
Tomorrow marks the launch of the annual TXF Export Finance World Fair and the export finance community is all set to come together virtually from all corners of the globe for three days of high level networking and debate.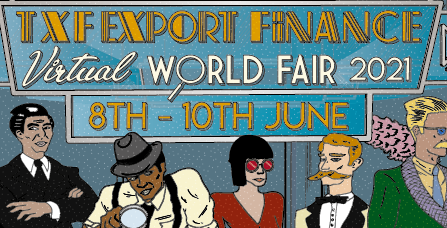 Ahead of the TXF Export Finance World Fair 2021 - a virtual conference from 8-10 June 2021 - we invited the global heads of export finance from HSBC, SMBC and Standard Chartered to join TXF's Dan Sheriff and Coriolis Technologies' Rebecca Harding in the TXF TV studio for an in-person debate on the latest trends in export finance.
As a taster for what's in store over the next three days, you can watch the debate now below:
If you're a TXF Export Finance member, then you can sign up to the TXF Export Finance World Fair 2021 for free via your membership portal here.
Otherwise for more information on how you can attend please contact natasha.warne@txfmedia.com