Stages for Change talk: Schwankner on filling the SME funding gap
Region:
Middle East & Africa, Americas, Asia-Pacific, Europe
The Stages for Change series highlights some of the talented women in our industry – from senior experts to those who are new in their career. This week, the series launches as TXF's Eavie Burnett speaks with Brueckner Group's Stefanie Schwankner on her career path in export finance, through small ticket financing and her first large transaction in Africa.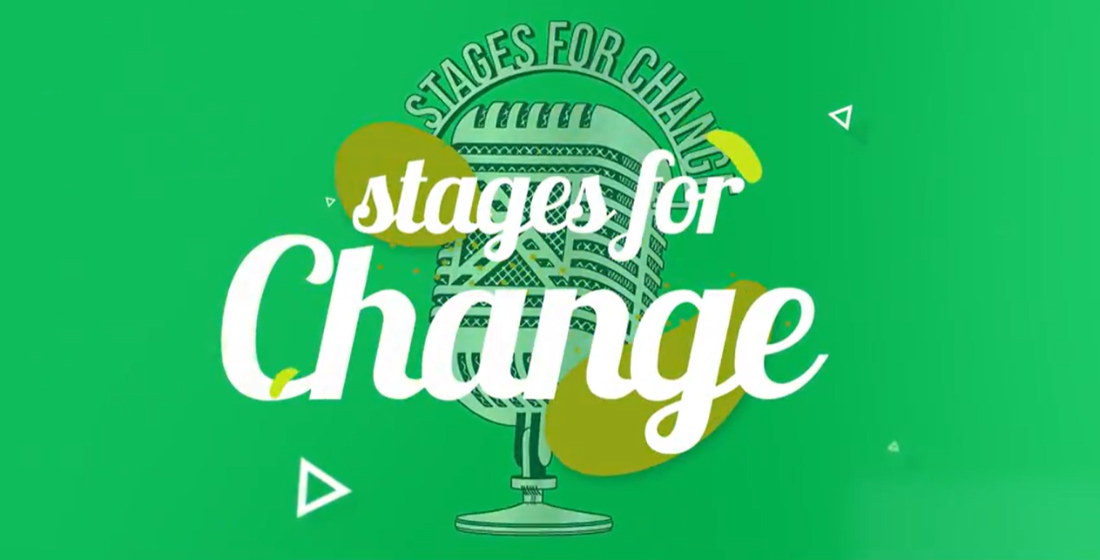 The finance industry in general has a reputation for being male-dominated, with only 20% of executive committee roles being held by women, according to a study by Oliver Wyman. However, both the data and anecdotal evidence from our research shows that we are making great strides when it comes to representation in trade, commodity & export finance.
As market observers, at TXF we are in a unique position to see exactly who makes up our industry, who's playing an active role on transactions, and who's rising through the ranks. From this, we can see that there are many exceptionally talented women making international trade happen.
As it stands, 21% of people tagging themselves on transactions via tagmydeals, our independent, user-generated deals database, are women. This gives a good indication of the number of women taking on client facing roles in trade & export finance transactions. Since we started TXF in 2013, we've seen this number steadily increase year by year and, whilst women still make up a minority of dealmakers, we have been enthused to see these numbers grow.
As an initiative, Stages for Change aims to highlight the expertise of under-represented groups across the industry, including but not limited to leading female voices. Importantly for us, recognising underrepresented talent is not restricted to gender, although this may be one of the most lauded inequalities in the industry. We are also mindful of the impacts of race, sexuality, socioeconomic status, caring responsibilities, disabilities, and countless other groups who do not see themselves represented on the industry stage.
In this interview series, we learn a little more about some of the exceptional women in our industry – from their career paths so far to the latest trends that make export finance exciting for them.
This week, TXF's Eavie Burnett speaks to Stefanie Schwankner, Senior Manager for Export & Project Finance at Brueckner Group. From starting off in the banking sector and studying whilst working full-time, Stefanie's initial excitement for this industry came from the diverse range of projects she could work on. Today, she fights for the small ticket deals that don't always get the attention of international banks, and has recently begun working on her first large-scale transaction in Africa.
TXF: Can you tell us a bit about your career so far and how you began to work with Brueckner Group?
Stefanie Schwankner: So I started my work life with professional training in a small German bank and after a few years as a customer adviser, specialized in funds and securities, I had the chance to join the team for international business and investments at the bank itself.
From the first day working in this international department, I was fascinated by the diversity of projects, countries, and challenges that I could work on. Quite soon I knew that I wanted to work on the other side, the company side.
After several bank specific trainings, I started my extra occupational studies whilst working full-time. I started with my Bachelor of Science in Finance. Afterwards I did a Master of Art in Business, specialized in financial risk management.
Brueckner Group is one of the biggest and most internationally active companies in our region, so I had already known about them for many years. I had a chance to join the financing team at Brueckner in 2015 – so that's almost six years ago now. I met the department head, the Head of Treasury, a few years before during my banking career. It was funny because one day he called me and said, 'Do you remember me? I have a vacant position in my team now, are you interested?' So at the time it was totally unplanned, but I'm very happy about the decision to join the team at Brueckner.
TXF: It's fantastic to hear that some of the networking you did during your earlier career secured you a position at Brueckner, where you are today. What precisely is your role at the company?
Stefanie Schwankner: I'm a Senior Manager of Project and Export Finance at the Brueckner Group. We are a very small team of two experts, and we are part of the Treasury Department in the management holding based in Bavaria. Our company is a family-owned group of engineering companies which are leading suppliers in different fields of business, especially food packaging and medical. Our group consists of four focus companies based in Bavaria and Switzerland, and several smaller subsidiaries and platform companies all over the world.
The two of us in our team support all salespeople and all subsidiaries worldwide. My colleague is mainly responsible for the two focus companies which are based at our location, and I'm responsible for the other focus company in Bavaria and one in Switzerland with all their subsidiaries.
When I joined the team, my main task was to develop financing solutions and services for the customers of these two focus companies. And as our companies are active in different businesses and countries all over the world, they faced completely different challenges.
Our job is very extensive, so we support the companies in all areas of payment terms. We support the sales team during negotiations with customers and cover all questions regarding payment and financing. We are also responsible for structuring the financing with our external partners; adapting the contracts; and attending to the projects until all milestones have been met and payments made. Furthermore, we build and nurture relationships with banks and credit insurances. We are also very active with different industry associations like the VDMA, for example.
TXF: So that's a very wide-ranging and holistic role, I suppose in part because you work in a team of just two people!
Stefanie Schwankner: Yes, absolutely!
TXF: It's very interesting to hear that you began your career with a bank before moving to the exporting side – I'm not sure if I know many others who've taken that route. Does this chime with your experiences?
Stefanie Schwankner: Generally speaking, export finance is a very small community – we often see the same names and faces, particularly at banks. Sometimes people will move between different banks, but the people tend to be the same.
In Germany, there are only a few companies which have an ECA financing department, so there are only a few people within these companies who are really specialised on this area of finance.
I think most people tend to stay with their companies because the organisations know how difficult it is to find a new employee with the same experience.
TXF: Which means that there must be lots of room for growth in new talent in export finance! In your role at Brueckner you don't just work on the high-volume transactions, you also put a lot of time and care into the small tickets. Why are they important and what challenges do you face when financing some of these smaller deals?
Stefanie Schwankner: The prices of our machines vary between around €500,000, up to about €25 million. Whilst one of our big companies sells huge machines starting from around €10 to €12 million, all the others have small projects priced only up to around €2 – €5 million.
Before I started to work for Brueckner, the financing was only focused on the big tickets. But we have seen that there is a huge potential in small tickets too. Our customers vary from big blue chips to very small, family-owned, local businesses. We want to support all of them and meet all of their requirements. This can be by hedging payment risk for a big customer for only a few months, or by providing an ECA-covered suppliers loan over several years to one of the smaller customers.
The most challenging task is that each project is different: the customer, the country, the legal requirements and so on. And the problem is that most banks are only interested in deals amounting to €10 million or more, which is much higher than our small projects. The small tickets are a big portion of our turnover in the whole group, so they are very important for us.
TXF: And what solutions have you found for these problems? What can you do in your role to ensure that these small ticket deals get the financing they need? For example, are there any market partners that you work with to ensure this?
Stefanie Schwankner: On the one hand, we at Brueckner are in the lucky position that we have some bigger deals as well as our small ticket transactions. This sometimes makes it possible to finance smaller deals because the bank has a mixture of bigger and selected smaller projects. But our opinion is that this is still not enough. There are so many small exporters in Germany and Europe that could increase their exports if they had more financing possibilities to offer their customers.
We work a lot with covered suppliers' loans, but for this you need a lot of experience. You have to do a risk assessment on the customer and develop a calculation for all the costs and the interest, and you need an experienced legal team to adapt the contracts to each country. Most importantly, you need a lot of liquidity to pre-finance the whole thing. In the environment of the current crisis, this is even more challenging to many exporters. Non-recourse refinancing of the suppliers loans is very expensive and a lot of work. Last year, many ECAs took actions to support exporters during the crisis, but in most cases, they did not address the small tickets. And this is also one topic we work with in different working groups, such as the VDMA.
In Germany, we saw a lot of movement in the small ticket market last year. We are happy to work with longstanding partners such as AKA bank in Germany, which has established their SmaTiX platform, which offers ECA covered buyers loans starting from project sizes of €/$1 million in many countries in the world.
Furthermore, Deutsche Leasing is currently developing ECA-covered solutions for small tickets to extend the range of their products, which fits in with the needs of smaller projects.
Raiffeisen Bank International, an Austrian bank, also has their e-SPEEDTRACK platform for small tickets starting from €2 million. Now for us, €2 million is unfortunately in most cases already too high, but it is still a good solution available on the market.
We are very happy that we see a development in this market for small tickets, but we are convinced that there is still a lot of undiscovered potential. We will continue to work – in working groups, with different associations, as partners with financial institutions – to continue to advance these solutions for small tickets.
TXF: That's fantastic. I understand that you're currently working on a very interesting transaction in Africa. Can you tell us a little bit more about the deal and why you're excited to be part of it?
Stefanie Schwankner: Yes, of course. It's our first project with Afreximbank, and we are very proud that we are about to finalize the last steps in this transaction. This is a big project from our point of view, with one of our valued long-term customers in Nigeria.
There are many challenges to working in this market: direct lending is currently very expensive due to the high country risk for many African countries; and compliance processes can be difficult to navigate. We are very happy that Afreximbank supports us with the Hermes-covered on-lending structure, together with our German banking partner ODDO BHF AG, to realize this project.
This is the first project in this constellation – Afreximbank had no previously existing relationship with our customer. ODDO BHF had an existing relationship with Afreximbank but it was the first Hermes-covered buyers' loan with them. We as an exporter have never worked with Afreximbank before, and we had also never previously realised a buyers loan with ODDO BHF.
All parties worked together on the project for more than two years and we are very happy with the great efforts and dedication that went into the project's realisation. I'm convinced that this is a very good and constructive base for further projects in the same constellation or perhaps with another customer. This experience and the established relationship between the parties will greatly help us to develop our business on the African continent.
TXF: And this harks back to one of the first things you mentioned earlier – about how the ability to work in different countries, on different types of projects with different financial structures is what appealed to you about a career in export finance. Do you feel that these early ambitions have been fulfilled by this transaction with Afreximbank, which is one of the many varied projects you've worked on?
Stefanie Schwankner: Yes! So every country is completely different, and this was my first big transaction in Africa. It was a great experience to learn more about the culture, the processes, and the ways of doing business on the continent. It's always really exciting to work in a new country, or with a new customer, or even with a new bank.
You can connect with Stefanie on LinkedIn and view her tagmydeals profile to keep up to date with what she's working on. Make sure you check in each week to catch up with the Stages for Change series!
Think one of your colleagues would make a great interview candidate for the series? Email eavie.burnett@txfmedia.com and aife.howse@txfmedia.com
Become a TXF subscriber for unrestricted access to TXFnews.com 365 days a year
Take a look below at a selection of exclusive subscriber articles published last week
How to unlock institutional investor funding for climate action
Scale, capital allocation and shareholder activism were top of the agenda as panelists at a recent Global Impact Investing Network (GIIN) conference discussed the best ways to attract more institutional investor funding to the battle against climate change....Read on here
MonetaGo joins ITFA Fintech Committee and DNI Initiative
MonetaGo, a fintech that works on digital trade fraud protection solutions, has joined International Trade & Forfaiting Association's (ITFA) Fintech Committee and DNI Initiative....Read on here
NatWest launches new ESG capital markets team
NatWest Markets has created a new climate and ESG capital markets team. Headed up by Caroline Haas, the team includes.....Read on here
ForVEI II refinances 45MW Italian solar PV portfolio
ForVEI II, a joint venture between Foresight Group and VEI Green II, have reached financial close on a...Read on here
Deal reached to release Ever Given containership from Suez Canal
Egypt's Suez Canal Authority (SCA) has reached an agreement with Shoei Kisen the owners of the Ever Given containership and the....Read on here
Longroad's Sun Streams 2 financing closed
Longroad Energy Holdings closed a combined $131.9 million term loan and L/C to finance its greenfield...Read on here
BlackRock's Climate Finance Partnership pulls investor commitments
A consortium of 10 investors – which includes government-backed institutions, institutional investors, the Quadrivium Foundation and the Grantham Environmental Trust – have committed.....Read on here
Cote d'Ivoire signs EKF/KUKE-backed facility for healthcare scheme
The Ministry of Economy and Finance of the Republic of Cote d'Ivoire has signed a €159 million ($188.5 million) EKN/KUKE-backed loan with...Read on here
Cordelio Power closes on Glacier Wind loans
Cordelio Power has closed in a construction and back leveraged financing for its 185MW.....Read on here
Greensill agrees to sell Finacity Unit to White Oak Global
Greensill Capital's bankrupt US unit agreed to sell its Finacity Corporation business to White Oak Global Advisors for.....Read on here
ONGC Videsh launches $500m facility into general syndication
The overseas arm of India's state-owned Oil and Natural Gas Corp, ONGC Videsh has launched a $500 million loan into general syndication.....Read on here