Expert opinion
11 August 2021
DFI support key to Uzbek power procurement pipe dream
In:
Power, Renewables, Transport
Region:
Middle East & Africa, Europe
Uzbekistan's list of prospective power projects – across the renewables and gas-fired space – is ballooning. But only one deal – the Syrdarya I CCGT – has reached financial close so far, albeit with heavy DFI support.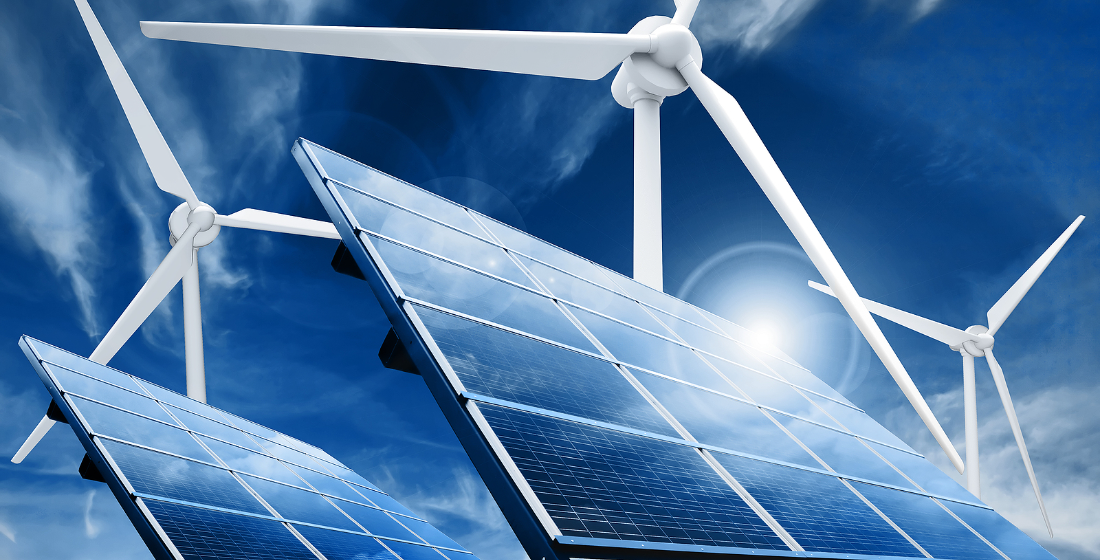 Uzbekistan looks set to deliver some significant combined cycle gas turbine (CCGT) schemes and renewables financings over the next 12 months, with a strong project pipeline expected to go way beyond 2022.
But there is a long way to go. Especially given Uzbekistan's Ministry of Energy announced this month plans to increase its 10-year renewables target by around 50% – upping the existing forecast from 5GW of solar to 7GW; wind from 3GW to 5GW; while hydropower will remain at 1.9GW.
Much of the potential deal flow will require DFI backing, but appetite from international commercial project lenders is also looking strong, spurred by the credit quality of many of the sponsors eyeing up the market.
The ministry – in association with the Ministry of Investments and Foreign Trade and PPP Development Agency – has been working with the World Bank, IFC, ADB and EBRD to meet its 2030 targets. In fact, since the release of its 2020-30 energy plan, the ministry has signed 16 agreements with independent power producers (IPPs) to develop PV solar, wind, and CCGT power plants.
ACWA Power tapped a $750 million DFI-backed debt package to fund the 1.5GW Syrdarya I CCGT project in April – the first large-scale Uzbek IPP financing to reach financial close, providing a viable deal template for future transactions. And there are plenty more IPP deals to come – both renewables and gas-fired – given the recent proliferation of tenders and upcoming regulatory environment streamlining.
In February the Uzbek government issued a new draft law on electric power. If approved, the new regulation will unify and replace all previous regulations and include new articles to further support renewables. And although Uzbekistan has abundant gas, its focus is as strong on renewables development as it is gas-fired. The government is looking to reduce consumption of natural gas for energy production from 16.5 to 12.1 billion cubic meters by 2030 and use gas produced domestically for conversion into high-value polymer export products.
On the gas-fired side, the bid deadline for the 1.25-15GW Syrdarya 2 project is due this month – with ACWA expected to make an offer alongside a rival bid from EDF with Sumitomo. And in February the government approved an investment agreement with Cengiz Enerjito for its 240MW CCGT scheme in the Tashkent region – the $150 million investment, structured via project company Cenergo, is backed by a 25-year PPA with National Electricity Networks of Uzbekistan (NESU).
Similarly, the renewables sector has a significant pipeline that is progressing. Most recently Uzbekistan's Ministry of Energy announced that it has selected Mubadala Investment subsidiary Masdar as the developer of its $200 million Sherabad I solar PV project. Located in Surkhandarya's Sherabad district in the south of the Central Asian country, Masdar will build the scheme with 457MW of capacity, plus a new 220/110/10kV substation and 52km transmission line to the existing Surkhan substation.
Masdar will also benefit from a financial structure that includes a sovereign AAA partial credit guarantee (PCG) from ADB (transaction adviser for Uzbekistan), which will back a letter of credit from a creditworthy bank to provide short-term liquidity support to the state-owned offtaker NEGU.
Sherabad I's tender commission clearly had a keen eye on how the selected tariff compared to Masdar's 200MWАС Nur Navoi grid-connected solar PV project. And Dubai-based Phanes Group signed a 25-year PPA and an investment agreement with the Uzbek government for the scheme in Nurata, Navoi region. Ravnaq-bank will act as a coordinator between Phanes and the state organisations of Uzbekistan.
In May, Masdar was also awarded the 200MW Kattakurgan solar PV plant in Jizzakh and the 200MW Gallaorol solar PV plant in Samarkand after deadlines for RFPs were due in April. Those on the shortlist were ACWA Power; Avelar Solar Technology & Green Energy Rus; Enel Green Power & Metito Utilities; Jinko Power Technology & Jinko Power; Korea Electric Power (Kepco); Marubeni; Masdar; Powerchina Resources & Jiangsu Linyang Energy; ReNew Power; Risen Energy; Samsung C&T; Scatec Solar; Sungrow Power Supply & AMEA Power; Total Eren; and Universal Energy & Samruk-Kazyna Invest. IFC is the government's transaction adviser on the two lots (dubbed Uzbek Scaling Solar 2).
Along with awarded projects, a long list of renewables IPP tenders are underway too. Last month, Uzbekistan received RFPs from 12 prospective developers for a 100MW wind farm in the autonomous republic of Karakalpakstan. The list of applicants, according to an official publication by the government, includes wind turbine maker Vestas Wind Systems, General Electric, Italy's Eni, France's Voltalia, Total Eren and Japan's Marubeni Corp. The tender is being supported by the EBRD.
Likewise, the 500MW IFC Scaling Solar 3 projects – the Bukhara solar PV plant (250MW) IPP, Khorezm solar PV plant (125MW) IPP and Namangan solar PV Plant (125MW) IPP – were also launched to tender in H1 2021.
In terms of deals nearing financial close, ACWA is putting together financing for its 1GW (combined capacity) Navoi and Bukhara wind projects, a process that is likely to be sped up by the signing of 25-year PPAs in January. But details on an exact timeline for financial close are still sketchy.
Masdar has also just signed an implementation agreement with the Uzbek government to up the capacity of its Zarafshan wind project from 500MW to 1.5GW. Masdar is expected to close on the initial $600 million 500MW project imminently, and the scheme is scheduled to start commercial operations by the end of 2024.
Much of this project pipeline will require DFI support, but as ACWA's recent Syrdarya I deal demonstrated, there is also significant commercial bank appetite – at $450 million the commercial bank tranche, provided by Standard Chartered, Natixis, Societe Generale and Bank of China, albeit with political risk cover from MIGA, is $150 million larger than the DFI backing from the EBRD, DEG and OFID.
So while pure commercial bankability is still someway off in the Uzbek power sector, it's good news the competitive tender processes for these renewables projects are already spawning such low tariffs, especially given the Uzbek government's ambitious power procurement plan and the clear appetite from international banks for this nascent sector. The ministry said: "The intention [to up targets for renewables] is to do so by increasing the share of renewables in the long term planned energy mix of Uzbekistan because in the latest PV tenders, the low tariffs discovered in the competitive process have brought optimism to the Ministry of Energy on the cost structure of ultimate tariffs for businesses and households." The ministry anticipates publishing the updated plan in Q1 2022.
Become a TXF subscriber for unrestricted access to TXFnews.com 365 days a year
Take a look below at a selection of exclusive subscriber articles published last week
Louis Dreyfus: Tapping ESG-tied debt, at a premium
Louis Dreyfus Company's latest revolver mimics its debut in the Asia sustainability-linked debt sector from 2019 - but with a Covid premium on the loan margin and an uptick in fees... Read on here
Stages for Change: 'We have an opportunity to do something good'
In this week's edition of the Stages for Change interview series, Eavie Burnett speaks with SWIFT's Louise Taylor-Digby on the impact that a career in trade can have, and the importance of viewing the industry as an ecosystem...Read on here
CPRI: Opportunities and challenges in the green energy transition
With the importance of ESG-related finance firmly in the spotlight, the private market will increasingly be called on both to cover and, paradoxically, also to ignore the non-renewables market. However, traditional power projects will remain a crucial part of the energy mix of developing nations for some time to come, and will consequently require CPRI cover.....Read on here
Hartree closes on PAA Natural Gas acquisition debt
Hartree Capital – an affiliate of global merchant commodities firm Hartree Partners – has closed on the debt backing its $850 million acqu...Read on here
CPFI out to banks for refi
Thai agri-business firm Charoen Pokphand Foods' subsidiary, CPF Investments (CPFI), is out to banks for a....Read on here
Mark One Generating debt signed
ProEnergy Holding has raised $192.1 million of project debt for its up to 288MW Mark One Generating simple cycle gas-fired power project in Brazoria C.....Read on here
Adani Ports seals bond despite market volatility
India's largest integrated ports and logistics company - Adani Ports and Special Economic Zone - sealed a $750 million dual-tranche bond on 26 Jul...Read on here

Rabobank appoints new global head of TCF agri and TCF Europe
Rabobank has appointed a new global head of trade and commodity finance (TCF) for the agri commodities sector combined with regional head TCF Europe b...Read on here