Perspective
26 August 2021
Stages for Change: Martone on navigating the evolving energy sectors
Region:
Middle East & Africa, Americas, Asia-Pacific, Europe
"There's been a lot of talk about money moving out of the industry, but I haven't seen it materialise in a significant way yet". In this week's instalment of the Stages for Change series, TXF speaks to Laura Martone, finance partner at Bracewell within the New York energy group, about changes and continuances within the oil and gas sectors.
While the commodities industry is evolving with the wider employment sectors to become a more inclusive space, it remains a predominantly male-led business. A study by Catalyst shows that women make up nearly half of the financial services industry, but that less than 13% of women in finance make it to leadership roles such as CFO. Homing in on the commodities industry in particular, women in leadership roles across the world's largest commodity traders sits at an even slighter fraction of around 5%, according to Bloomberg.
As market observers at TXF, we're in the privileged position to take a broader look at who is making an impact in the industry, including the exceptionally talented women who are making trade happen. In this series, we highlight a range of female professionals – from junior to senior, representing different types of institutions, each with different drivers to excel in the industry.
Laura Martone has split her legal work in commercial lending and financing transactions between Bracewell - where she first began her career and currently works - and Haynes and Boone.
Having largely focused on the energy sectors throughout her profession, Laura has been observing the evolution of the energy transition with fascination, alongside the ongoing effects of various high-profile fraud and default cases that scathed the commodities industry last year. In this week's Q&A, she shares her observations on these matters, and her thoughts on the importance of having a strong network of mentors.
Aife Howse: What does your role at Bracewell entail?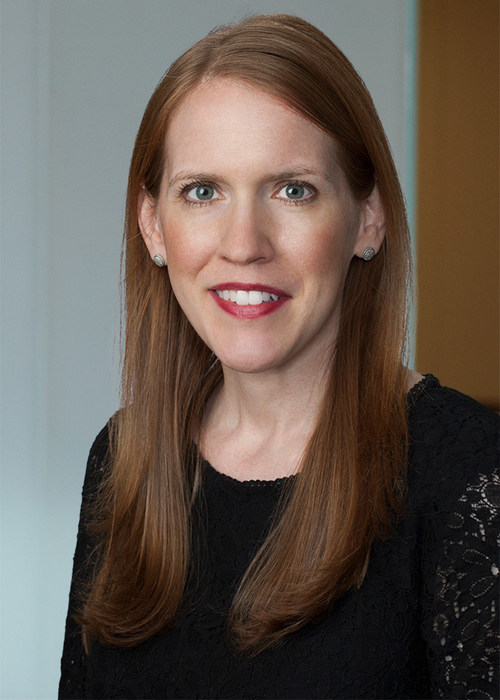 Laura Martone: I'm a partner in the finance group in New York and I just re-joined Bracewell after spending five years in California with another energy-focused firm. Before that, I spent my entire career at Bracewell. I do borrower and lender work in various sectors, but predominantly energy, which includes commodity finance, project finance, and upstream oil and gas.
Aife: And how did you begin your career? Did you know that you always wanted to get into to what you're doing now or did you get here in a more roundabout way?
Laura: I always knew I wanted to be a lawyer. I began my career with Bracewell in their Houston office, having done my clerkship half in the finance group and half in the corporate group. After this, I really took to the finance side of things and found the industry so stimulating.
I feel very lucky to have joined such a strong energy finance practice and have incredible teachers and mentors to support me along the way. I moved to New York in 2007, which was the clear way to take my practice to another level.
Aife: What's your most pressing industry concern in relation to the energy sectors?
Laura: Right now, we are watching the energy transition unfold. It's something the industry has been talking about for years, but it has hit us that it is here now and happening right in front of our eyes. It's a fascinating thing to be a part of, especially considering that I have done a lot of work in the oil and gas space over the years.
I also think in the commodity landscape, all eyes are on the various high-profile fraud cases that have taken place over the past few years. Several banks have either left the sector or pulled back, and I'm intrigued as to how they will mitigate risk going forward, who will fill the funding gap, and if the smaller players in the commodity finance space will have sufficient access to capital going forward. Of course, trading cannot be brought to a halt. There are a lot of interesting things going on right now, and it's exciting to be a part of it.
Aife: Going back to the energy transition, as it's such a pressing subject - oil is something that the world is heavily reliant on, and of course not even coal is close to being entirely phased out. Have you seen a move away from oil start to materialize yet, or has this not yet progressed past conversation?
Laura: Speaking from my own personal experience, I haven't seen it yet. We've been busy on restructurings over the past year in oil and gas due to the drastic oil price crash. But we are still seeing a significant amount of refinancings and amends and extends, so we continue to observe capital flow into the sector. There's been a lot of talk about money moving out of the industry, but I haven't seen it materialise in a significant way yet.
There will be an undeniable and unavoidable demand for oil and gas, at least over the next decade or so, and the producers are going to need capital sources. As prices rise off the back of recovery from the pandemic, I'm intrigued to see if demand will surge back to pre-Covid levels, or if we truly will see a decline. In any event, if bank lending to oil companies does pull back in the near term, that gap is likely to be filled by private equity and/or alternative lenders.
Aife: And in terms of the fraud cases, how has that impacted how you approach a deal? Of course, it has massively affected bank approach and I'd like to hear about the challenges it presents from a legal perspective.
Laura: It's something that we always struggle with; it's incredibly challenging to draft legal documents that wire around fraud. But there is certainly a renewed focus on tightened compliance measures that will hopefully help to combat this issue.
One thing to watch is the potential around lenders and borrowers using blockchain or other technologies to validate transactions. What is already out there is merely the beginning of developments that we will eventually see in terms of using technology to make transactions more secure.
Now that lenders are returning to more active positions in the market and upping their exposure, this will be a huge part of ensuring that their transactions are safe. It is something that is undoubtably in the pipeline, and we are currently at the stage of having talks with our clients.
Aife: What kind of advice would you give to somebody that aspires to have a career similar to yours? What are some of the standout essential skills?
Laura: Choosing a firm or a place to work where you are provided with quality mentoring and teaching from other attorneys or professionals is key. This is what really helps you develop the technical legal skills that going to law school or reading a book can't teach you.
I also think that sometimes young attorneys forget how important it is to understand the markets and industries that your clients operate in and stay abreast of current events, because that's where you really add value to your clients. Having the technical legal skills under your belt is not enough to propel you to the next level.
Aife: It's great to hear that having valuable mentors has been so significant in your career. One of the main aims of Stages for Change is to give a helping hand with connecting junior professionals with useful contacts and mentors.
Laura: That's an amazing initiative. I honestly feel as though I owe 90 percent of my career to the mentors I've had along the way. A lot of the women that supported me throughout the early stages of my career are not practicing anymore, and I feel truly fortunate that I had that opportunity to make the most of their guidance.