Perspective
23 September 2021
Stages for Change: 'We have the opportunity to be a part of the change, and this is extremely powerful'
In:
Agri/Soft Commodities, Chemicals/Petrochemicals, Infrastructure, Metals and Mining, Oil & gas, Other, Power, Renewables, Transport
Region:
Middle East & Africa, Americas, Asia-Pacific, Europe
In this week's edition of the Stages for Change series, TXF's Eavie Burnett speaks with Johanna Wissing about her extensive international career in trade, and the work that needs to be done to nurture junior talent through this pivotal moment in history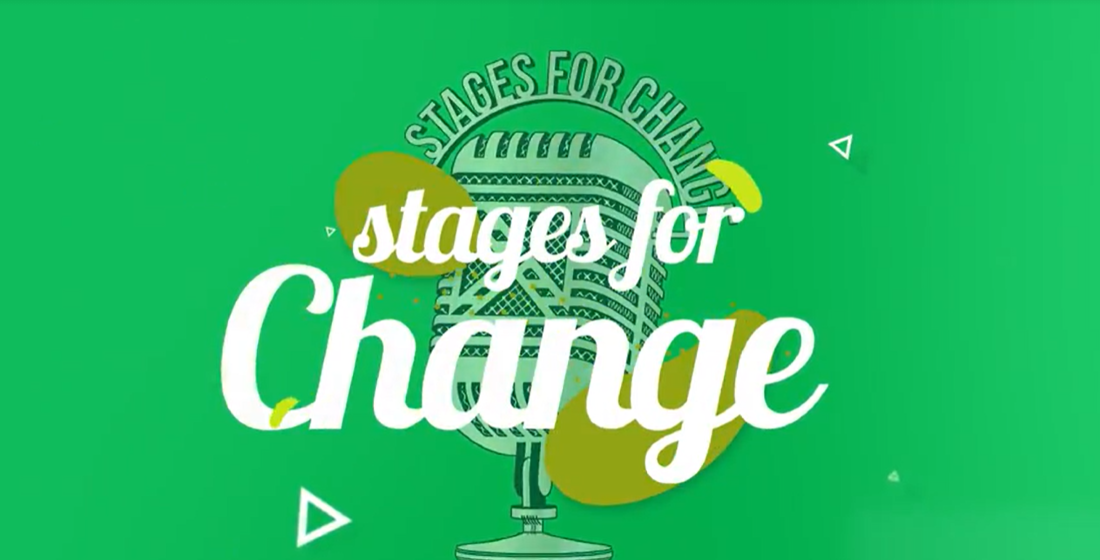 It's been 4 exciting years since I started working as a Content Manager at TXF. My role is to project manage our industry events, including the researching and writing of agendas, and recruitment of speakers. Before specialising in our coverage of Africa and Asia, I began by working on our trade finance events.
Johanna Wissing was the first speaker I ever recruited for the first event I ran by myself. She was also the first woman I met in the industry. I was 23 years old, and nervous to be in a room full of people – largely men – who were so much more knowledgeable than me when it came to trade. It was pivotal for me at this point to meet somebody like Jo who is not only an expert, but somebody who makes you feel instantly at ease.
Since then, I've met a whole host of interesting, talented, and exciting women across the industry who have taught me, inspired me, and made me feel comfortable. In fact, it was meeting women like Jo at our events that inspired my colleague, Aife Howse, and I, to put together this interview series.
In the Stages for Change series, Aife and I speak to a whole host of talented women across trade, commodities, and export finance – from junior to senior, and across different organisations. Our aim is to create a vibrant network of exciting individuals who can inspire each other and work with us to make trade more accessible to different types of people.
This week, I spoke with Jo about her extensive career in trade finance, covering the trends that matter most to her and her advice for young recruits joining the industry at a fractious point in history.
Eavie Burnett: Can you tell us a bit about your career in trade so far? Where did you start and how did you get to the position you are in now?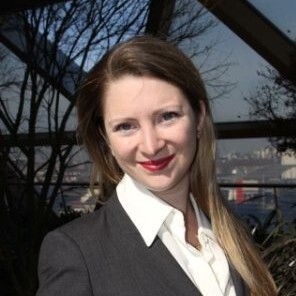 Johanna Wissing: This is an interesting one, because myself and others I know in the industry seem to have become trade financiers accidentally. This is not surprising because, when you leave uni, there's no textbook career path through trade. Most people probably wouldn't know about trade finance, and that's something we're trying to change as an industry.
I started in a very traditional way on the corporate banking graduate scheme at Barclays in London. That was a two-year rotational scheme, and by pure luck, in the first rotation I landed in the financial institutions department, focusing on the relationships with banks across the globe offering the traditional transaction banking products such as GBP clearing, deposits and trade finance. The trade finance part made me think, 'wow, what is that?! What is an LC, what is a guarantee?' and I became intrigued by the industry.
I made some inquiries internally and I got a trade role for my final placement, focusing on the origination of FI trade loans in emerging markets such as Turkey. It was super exciting.
I learned a lot about the products, but also about doing sales pitches in competitive markets to a very sophisticated client base. I was very happy to stay in trade, and moved into the newly created syndication desk, where I spent 5 years – the longest I've spent in any role!
The reason I stayed for so long is because the role kept evolving. In the beginning, we were setting up the desk and starting with vanilla transactions. Then we moved into more structured transactions, and started to look at corporate deals with receivables finance, supply chain finance, and other wonderful trade finance structures. This is something I enjoy a lot – trade is ever evolving. We might be using some of the oldest instruments in the world, like LCs and Bills of Lading, but at the same time, it continually evolves.
I eventually moved back into an origination role, focusing on insurance clients and still doing trade sales. Then I left banking altogether to help set up the European office of a US FinTech start-up, focusing on trade and working capital. After a year or so, I had a very interesting offer to join Lloyds who were, at the time, revamping their trade efforts – so I said yes!
As a junior at Barclays, I had learned from others with experience, and this time around I wanted to be part of the journey of setting up Lloyds trade business. I joined them in London, and had a really exciting time focusing on various portfolios including Lloyds' relationship with UK Export Finance. After doing mainly short-term trade, was then more on the long-term side. Then I had a really exciting opportunity to move with Lloyds to Asia.
Asia is all about trade. I moved to Singapore, which is a very exciting, vibrant, challenging, and diverse market with a lot of business. I learned a lot, especially as the pandemic hit when I had only been in Singapore for six months. It was important that we were there for our clients to build strong partnerships with them.
After this, I was made yet another exciting offer. As much as I loved Singapore I packed up once again and moved back to Europe – to Zurich to join Credit Suisse's long established trade syndications team. This is where I am currently. I am responsible for APAC, but I also look at how we can develop our business across the globe.
This has been my journey in trade so far.
Eavie: As you mentioned, you've moved around a lot during your career – both in terms of companies and continents. What have been the benefits of this flexibility and how has it impacted how you do your job today?
Jo: I have loved every single experience, but I would be lying if I said that I planned my career this way! When I started in banking, I wanted to begin in London as it's a huge financial centre. I always knew that I wanted to go to continental Europe and live in Switzerland at some point.
I certainly didn't plan to move to Singapore – I couldn't have thought about it in my wildest dreams! But it was one of the best experiences I've had in my life after a decade in London. I'd covered Asia a few times from London, but being in the market first-hand is totally different to the experience you get from talking to people on the phone.
The experience was incredibly enriching, and luckily I had the flexibility in my personal life to take the opportunity - this is not always the case for everyone. I would recommend that anybody who finds themselves with an exciting opportunity should just go for it, as long as circumstances allow. I had never been to Singapore before, yet I decided to pack up and live there – and it was a fantastic experience.
It is important to never stop learning, to throw yourself into different geographies and companies. I even joined a start-up and I learned so much. I can see that I add a lot of value to my current company not just because of my technical knowledge, but because of my experience of different places.
Eavie: Learning from experience is so important, and this is something that remote working could jeopardise. The pandemic has changed the way we do business, and we will see those changes continue as we move to a hybrid working model. How has this shift to remote working impacted your move to Zurich with Credit Suisse? How will these changes impact new recruits to the industry?
Jo: When I moved to Singapore, for the first few months I made a real effort to stay in touch with the teams in London. We had regular contact, but I felt that we were increasingly less in touch. But when we started working from home, I felt that I was back to being part of a team. This was because we had a lot more alignment calls with the teams across the world. It was a great lesson and I hope we take this forward, because we have learned how to better work with teams in different locations.
When I accepted the offer from Credit Suisse, I knew I would be starting the role remotely. I thought this would be a bit cumbersome because I would be in a new place, learning new processes, getting to know people I'd rarely see in the office.
I have to say that my team here are superbly supportive. Some colleagues came to the office from the start as the situation was easing a little bit. It's a different way of working for sure, and we've all been on a lot more video calls.
I have my trade finance knowledge and I know what my markets are, so I don't need to introduce myself to clients as they already know me from previous roles. However, some things will take slightly longer, such as learning about processes and systems which are different in every bank. But everyone along my journey understands this, so I've had the extra time to learn about the bank's internal plumbing. Everyone has been extremely supportive.
As an industry, we've come a long way with flexible working. Depending on your circumstances, it can really give you the opportunity to do your job whilst also focus on personal matters.
It's much tougher with young recruits. At the start of my career, I hugely benefitted from sitting right next to my buddies, who I could always turn to when I had questions. As a young recruit, it can be quite intimidating to pick up the phone rather than just asking for help if you see the person next to you is free.
For those of us who have worked in the industry for several years, we have a responsibility to remember that this is not an easy time for new recruits. I remember how I felt when I walked into the massive Barclays HQ in Canary Wharf for the first time – it was intimidating, but it was full of people I could speak to! We need to think about where we can be helpful to people who are starting in an environment where you can't necessarily see the person who is working next to you.
At the moment there are lots of debates around how we will work in the future. I think it's really important to have a hybrid model, because collaboration and innovation come from being in the office, but the flexibility that remote working offers is really beneficial.
Eavie: Sticking with the theme of the future of industry, I wanted to talk about green finance, which is a really important topic for a lot of institutions. What have you worked on in the sustainable finance space, and why is it an exciting sector to work in at the moment?
Jo: It's a very complex topic which is at the front of everyone's minds. All of the organisations I've worked with are very mindful of ESGs. We have had a lot of training delivered by outside bodies, and we've just had our Sustainability Week here which was really exciting.
It's no longer a 'nice to have'; it's a business imperative. From a bank's perspective, it's very important that we help our clients to transition. All the clients I speak to know that they will not have a business in 20-30 years' time if they only focus on fossil fuels.
But at the same time, we must make sure that transition is sustainable. In Western Europe, we sometimes think that it might be possible to move away from fossil fuels in the next five years. In the developing world, that is certainly not the case. It's important that banks, other financiers, insurers, brokers etc stay with their clients and don't just start to exit certain businesses from one day to the next.
Thankfully, that's not what we're seeing, certainly not within my organisation. We are working with our clients to transition as an industry, and I am sure that we will achieve this over time. Part of the work I do as a board member for ITFA is to continue to educate as to what this means not just from an environmental perspective but also with social and governance in mind, as well as helping us to avoid greenwashing.
There are numerous ways of doing this. We see companies like Sustainalytics who are helping us with ratings, and we're seeing more focus on SMEs which is very important. As the financial services industry, we have an obligation to focus on change and transition. We have the opportunity to be a part of the change, and this is extremely powerful.
Eavie: Another key transition underway in the trade space is digitalisation, which will make finance more accessible. What is your experience working in this space and what needs to be done for the industry to successfully digitalise?
Jo: It's very well recognised that everybody in trade needs to change in this respect. We are still a very paper-based industry, which not only makes things slow, but it isn't very appealing to younger generations entering the industry. Pushing pieces of paper around sounds quite boring, doesn't it?
If the pandemic has done one thing, it's certainly accelerated the pace of innovation in the trade digitalisation space. However, I would say that the technology itself is not the issue, because it's either ready or almost ready to deliver. There is a lot of technology out there that can make processing easier, but one of the biggest challenges is that the regulations and laws need to move with the technology. There is a lot of work happening with the ICC, ITFA and other industry bodies to push those changes forward. I am quite optimistic about this.
The other challenge is that, once you have a regulatory framework for new technology, how do you integrate that with legacy systems? I'm still optimistic that we are heading in the right direction, but I remain cautious as this will not happen overnight.
Eavie: Finally, what would be your biggest piece of advice to a recent graduate who is looking at a career in trade?
Jo: My advice to anybody in the industry, recent graduate or otherwise, is to never stop learning. It's so important to be intellectually curious.
To somebody who is interested in going into trade finance, my advice might seem simple: reach out to people and talk to them, especially now that you might not just find yourself sitting next to somebody in the office. Ask for help, ask to be involved in transactions that you're interested in, ask to be told about technicalities. The people in our industry are super friendly, and you'll always find people who want to talk to you about trade because it's super exciting and complex.
Don't be intimidated by the amount of technical knowledge! It might seem like rocket science at first, but there are lots of people with long careers in trade who are very happy to share their knowledge. Trade offers fantastic career opportunities and we always need new talents.
Connect to Jo on LinkedIn here
Have a colleague who you'd like to nominate for the Stages for Change series? Email eavie.burnett@txfmedia.com