Perspective
21 October 2021
Stages for Change: 'If you want to be part of the solution, then export finance is the industry for you'
In:
Agri/Soft Commodities, Chemicals/Petrochemicals, Infrastructure, Manufacturing & equipment, Metals and Mining, Oil & gas, Other, Power, Renewables, Telecoms and Communications, Transport, Waste and water
Region:
Middle East & Africa
In this fortnight's Stages for Change interview, TXF's Eavie Burnett speaks with Nedbank's Mbali Kubheka on her growing career in export finance and the capacity it gives her to make real change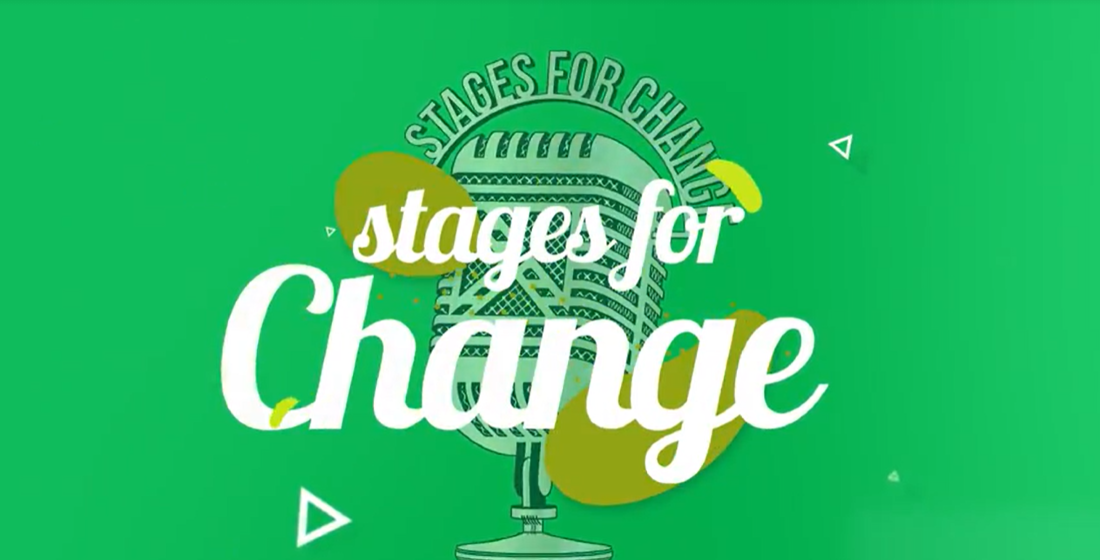 The finance industry in general has a reputation for being male-dominated, with only 20% of executive committee roles being held by women, according to a study by Oliver Wyman. It may be less reported, but there are also far fewer African women working in the industry. As market observers at TXF, we're in the privileged position to take a broader look at who is making an impact in the industry, including the exceptionally talented women who are making trade happen.
In this series, we highlight female professionals ranging from junior to senior who represent different types of institutions, each with different drivers to excel in the industry
Coincidentally, Nedbank's Mbali Kubheka started working in export finance the same year that I started at TXF – just 4 years ago. In the banking world, that's not long at all! In that time, she's worked on a number of transformative projects that directly impact economic development in emerging markets across Africa.
In this week's instalment, Mbali and I discussed how she's building her career in this exciting industry, and her advice for anybody who finds themselves in a similar position.
Eavie Burnett: How did you start out in export finance and what is your role within Nedbank?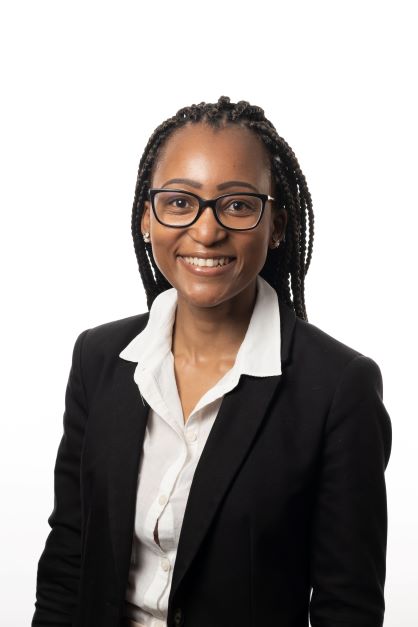 Mbali Kubheka: I started my career in export finance at Nedbank in 2018. I joined through the Nedbank Corporate and Investment Banking Graduate Programme, and I was placed in the export credit finance (ECF) team as an investment banking graduate trainee. Before this, I was a BCom (honours) financial management student at Stellenbosch University.
I have recently been promoted to associate but my role as an analyst focused on assisting with the structuring, implementation, and monitoring of transactions in support of South African exporters and African sovereigns. Our team assists borrowers in sub-Saharan Africa in raising competitive ECA-supported and commercial financing to facilitate their acquisition of capital goods, equipment, and/or the rollout of infrastructure projects. When financing sovereign transactions, our focus is mainly on developmental projects that are strategic for the country and those which are a priority to government.
I'm currently completing a six-month secondment in the sustainable finance solutions team where I'm responsible for analysing sustainable finance trends and strategies. Sustainability and environmental, social and governance (ESG)-linked practices are becoming a key determinant in decision-making within the export finance industry. Nedbank has been awarded Africa's Best Bank for Sustainable Finance in 2021 by Euromoney, so I thought, what better way to learn about sustainability than through our in-house experts?
Eavie: How else are you developing your knowledge and experience of the industry?
Mbali: From an industry knowledge point of view, I prioritise understanding what's happening in the export finance market by reading up on industry trends and attending webinars and virtual conferences. I always share my key insights from these webinars and conferences with the rest of the team to create an opportunity to engage further on certain topics and potentially learn from those who have been in the industry longer than I have.
I've also worked on quite a few deals in various jurisdictions, and I have a portfolio of clients that I manage independently. The portfolio management process involves administering client engagements and presenting timely annual credit reviews and enhanced due diligence reports in the relevant committee meetings. I believe that this part of my work is where I get most of my key learnings.
In addition to my day-to-day work responsibilities, I prioritise engaging and building relationships across Nedbank to ensure that I am constantly aware of what is happening in different parts of the bank. I'm also a participant in the Nedbank CIB 2021 DNX Emerging Leaders Programme which aims to build self-awareness and strengthen the interpersonal skills required in a leadership context. The programme is run in collaboration with the Centre for Conscious Leadership and the sessions offered include (among others) personal mastery and skilful conversations. Through this programme, I've understood the importance of being a leader in each task I'm responsible for and I'm able to engage better with my colleagues.
Eavie: What excites you most about working in export finance, particularly in Africa?
Mbali: What excites me most about export finance is the industry's ability to impact numerous countries through the financing that we provide. The development of Africa is a cause quite close to my heart and being able to play a role in the continent's development through my job makes it even more worthwhile.
Through working in the export finance industry, I am able to assist in addressing and finding solutions for issues such as the infrastructure deficit in Africa and the rising demand for healthcare facilities. I can also assist in the restoration of economies following the Covid-19 pandemic and I can help facilitate growth in many developing economies. That excites me and gives me a lot of fulfilment.
Eavie: Is there a standout project that you worked on that you particularly proud of?
Mbali: There is definitely a standout project - The Tanzania Standard Gauge Railway (SGR) transaction. Nedbank played the role of mandated lead arranger and co-lender in the commercial tranche for lot 1 and lot 2 of the project. This is Tanzania's biggest infrastructure project; it will help boost the country's long-term economic growth.
Tanzania SGR is part of the government of Tanzania's railway revitalisation program, which is aimed at the rehabilitation of existing and new railway line links connecting to neighbouring countries. Nedbank recognised the strategic importance of the project to the government of Tanzania, and we therefore took the decision to play a leading role alongside other international investment banks.
The most exciting part of the project is the benefit it provides for Tanzanian citizens, including lower freight costs, the reduction in pollution and congestion and the creation of employment opportunities. Other benefits include better access to social services, healthcare, and education.
The deal has won numerous awards, including the TXF Sub-Saharan African ECA-backed Deal of the Year. This is definitely the most notable deal I've worked on so far.
Eavie: What advice would you give to recent graduates who are looking to break into the banking world? Why should they consider export finance?
Mbali: My advice to recent graduates is to seek out opportunities and take the initiative to find out about unconventional careers. When I joined the Nedbank ECF team, I didn't know much about the industry, but I remained open-minded, and it has been amazing. Make use of facilities like the career G
guidance centre while you are a university student, as that is where you will get information about the requirements for various graduate programmes. Work hard and reach out for help - there will always be someone who is willing to assist you.
Most importantly, after joining corporate, find mentors and prioritie relationship building because that's how you'll grow within any organisation.
Why should you consider a career in export finance? It's one of the industries that help address many issues in Africa and globally. If you want to be part of the solution, then this is definitely the industry for you.
Find out more: You can connect with Mbali on LinkedIn here, and keep updated with the projects she works on via her tagmydeals profile.
Got a colleague you'd like to recommend for the Stages for Change series? Email eavie.burnett@txfmedia.com.