Perspective
28 January 2022
EXIM Hungary: Old mission, new strategy, expanded role
EXIM Hungary's new five-year strategy, which will run until 2026, anchors the Hungarian ECA's future development in education and cooperation. TXF spoke with Gergely Jákli, CEO, chairman of the board of directors, to outline the new strategy.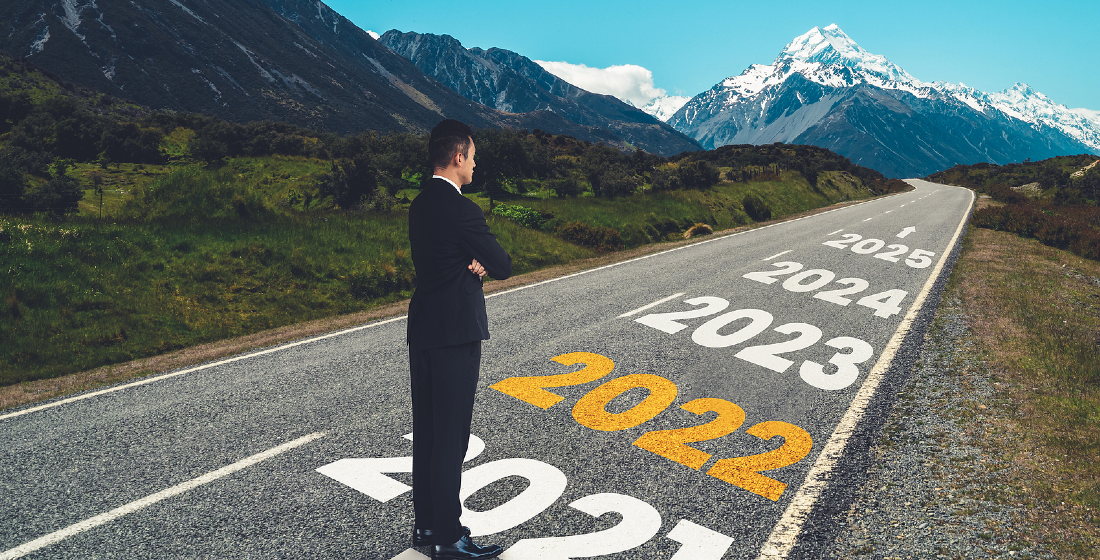 TXF: Reviewing the previous challenging period, to what extent have the goals set five years ago been achieved?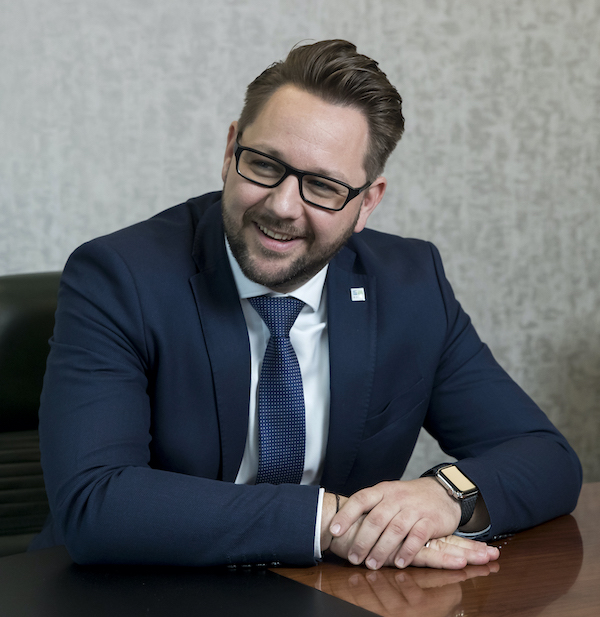 Gergely Jákli (GJ): As an export credit agency for a small country with a high export exposure in 2017, the main focus of our five-year strategy, launched at the time, was to drive business growth and increase the SME share of our portfolio. Now, the outcome of the completed strategic period can best be summarised as a year of milestones. We see that the integrated banking and insurance profile under one management and governance board, the one-stop-shop customer management, the wide range of products within the financing options, are a major advantage in an economy where, by comparison, the volume of exports is close to 80% of the total GDP volume, but where the range of players is concentrated.
The figures show that the path we have taken and the approach we have followed has been the right one and has provided an excellent basis for further development and expansion. We have almost doubled our total guarantee portfolio, increased the number of clients in the last five years by almost two-and-a- half times and 90% of these firms operate in the SME segment. Of course, the pandemic has shifted the focus: in the crisis period, we have put a strong emphasis on providing domestic credit and stabilising our exporters, which is necessary in an open economy like Hungary's, as the stabilisation and financial support of the actors in the export structure have a butterfly effect on the operation of the smallest players in the economy.
It is no coincidence that ours was the second most sought-after COVID-19 compensation loan product after the central bank's programme, and the relaxation of the EU's temporary framework has led to a significant increase in the number of relations from the EU and industrialised OECD countries in our insurance portfolio. This has also contributed significantly to the growth in the number of clients over the past one and a half years, and our role as an ECA has been increasingly valued in the eyes of Hungarian exporters. At the same time, the volume of our foreign exposure increased by almost 300%, we concluded our largest ever transaction as agent for the production of 1,300 railway carriages for Egypt, and we carried out sustainability and socially oriented transactions in the sub-Saharan region.
We also support the development of the Hungarian foreign economy through our involvement in professional interest representation: we represent Hungary in the export credit working groups of the EU and the OECD. In the final year of the previous strategic period, in October 2021, we had the opportunity to bring together representatives of the export finance and insurance sector for four days and host last year's Annual General Meeting of the Berne Union, where the industry unanimously voted EXIM Hungary into its Management Committee. This is the base we will build upon in the future.
TXF: What is the mission and spirit behind your next five-year business strategy launched this year?
GJ: Our mission is to be the financial engine for the management of the Hungarian actors in world trade, global foreign direct investment (FDI) projects and developments for sustainability. The aim is to increase the share of both direct exporters and economic operators using ECA products. We need to act and operate as a facilitator in the future. Our Business Strategy 2022-2026 has been developed in this spirit. The growth orientation is of course constant, but soft aspects that could previously be considered more as CSR activities have been integrated into our KPI framework. The majority of Hungarian SMEs were established at the time of the regime change, in the early 1990s, so a very intense wave of generational change has started, and this process will also involve a change of attitude. Firms are becoming more open and ambitious about engaging in export activities, and being an ECA it is both a great responsibility and an opportunity. This "rejuvenation" process can be a game changer for firms and much depends on how the new generation is socialised in terms of export finance awareness.
We will go beyond the provision of financial services and play a broader role as partners to exporters, again moving to the next level. A prerequisite for export success - and for our own market share - is that companies increase their own economic awareness and make conscious use of the financial instruments at their disposal, structure them, and that is where we see our role. We need to be more visible. We need to educate. And we need not only to meet the demands, but also to create a market for them through our own network of contacts.
In global competition, those who are not aware and prepared will not succeed. Organic growth is becoming increasingly rare, but a prerequisite for stable positioning and growth is that operations, planning and strategy are properly and appropriately supported by well-chosen tools. The quality and skills of their own organisation and human resources are important factors in their export readiness.
In the future, we will play a role not only in encouraging them to turn to us as an export finance competence centre, but also in creating their own professionals, the next generation of foreign trade professionals. We are currently running a university course, but in the future we will not only further develop this course, but we will also expand the number of our higher education partners and provide traineeships for students, so that later, from the client's side, as an exporter, the financial planning of the company will be in the hands of someone who knows when and what kind of scheme will best help their operation and where to turn for it. An important target group for our education strategy is the corporate layer in general, who we mentor through export finance workshops, corporate training courses, either in cooperation with other professional organisations or with our banking partners. We see the principle of knowledge and experience sharing as a major export driver and will use all possible means and channels to promote it.
Cooperation is becoming increasingly important between the various players of the financial world, between the actors of the export credit and investment insurance industry, development or commercial banks, private and public players, insurance companies, banks and insurers. We have to cooperate in order to be able to act as facilitators who support the implementation of important projects, who embrace innovation and social, health and infrastructural inclusion where necessary and who are at the forefront of financing projects that respect and promote sustainability. No one knows the global market, the shifts brought about by COVID-19, the structured nature of the world's major projects, and the complexity and diversity of supply chains better than our industry - since we are jointly involved in a significant part of them as a financier and insurer.
An important part of our strategy is to use this network and experience to create markets for our clients in the future. We have been in the foreign market for almost 28 years, we currently have clients in 62 countries, and thus as a facilitator we are able to open doors to more projects to incorporate Hungarian products and services. Our membership in the Management Committee of the Berne Union provides us with an excellent background and environment to continue our growth.
TXF: Finally, what are EXIM Hungary's top priorities?
GJ: In the strategic period starting in 2022, we are therefore looking at our engagement from a much broader perspective and building our portfolio growth on this basis. While maintaining our focus on SMEs, we want to continue the trend of recent years and expand our presence in an increasing number of relations, with a focus on club lending.
The pandemic has also driven Hungarian companies towards FDI projects and we will be their partner in financing them; sustainability objectives permeate our entire operation: already this year we have excluded financing for any non-carbon-neutral activities or development projects, but within five years a relevant share of our loan portfolio will be green loans, i.e. transactions that support domestic and international climate goals.